Community, Education, Features in Kensington
"Being Neighborly" is back in Vogue in the Riverwards
---
I remember a time when being from a neighborhood had its perks. If you asked your neighbor for some help, you got it — right then, right there. It was called "being neighborly" and I'm happy to say, it's back in vogue in the Riverwards.
It comes in the form of PhilaSoup, a nearly five-year-old educational microgrant organization, whose goal this year is to extend its fundraising efforts to Philly school teachers who work in Kensington and Fishtown. Started in 2011 by sisters Claire and Nikka Landau, PhilaSoup was created to stimulate community amongst Philadelphia teachers and to raise money for classroom projects.
"[Our] organization loves this neighborhood," Danielle Wolfe, Vice President of Operations for PhilaSoup, said. "We want to be able to help [teachers] implement projects where they are under-resourced [by the city]."
On Sunday, August 23rd, PhilaSoup held its annual kick-off event at Keystone Mini Golf and Arcade in Kensington, where one of the night's silent auction items was framed photos from a 2013 PhilaSoup microgrant recipient. Entitled "Alphabet of Hope and Justice," this project came to light when Joshua Kleiman, an art teacher from Kensington CAPA, received $237.92 for his public art and literacy project. The impetus of the project was to turn his students' dismay with the school districts's budget crisis into art. The end result was 26 outdoor photo panels that spanned 100 feet along Front Street.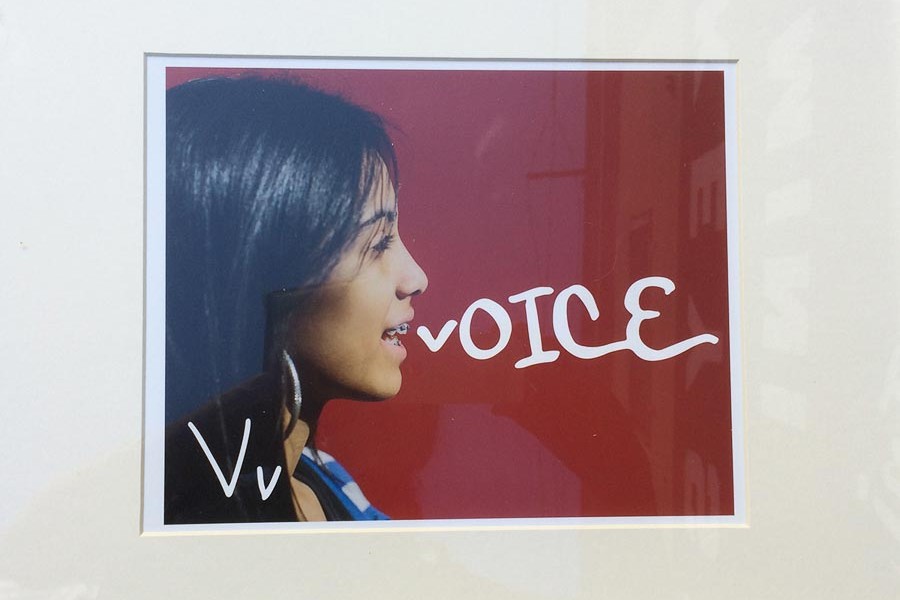 PhilaSoup is not focused on getting teachers large sums of money over lengthy periods time; rather, it comes together from smaller amounts of money collected from Soup Dinner attendees and then given to teachers who present the biggest need for a classroom project. The money, down to the penny, is then given to the teacher at the dinner who can immediately go back to his classroom to get started on the project.
Sam Reid, an 18 year veteran Philly school teacher, is about to begin his second year at The U School, a new, non-selective district high school, located at 7th and Norris. No stranger to working in under-resourced schools, Reid feels strongly about PhilaSoup's mission.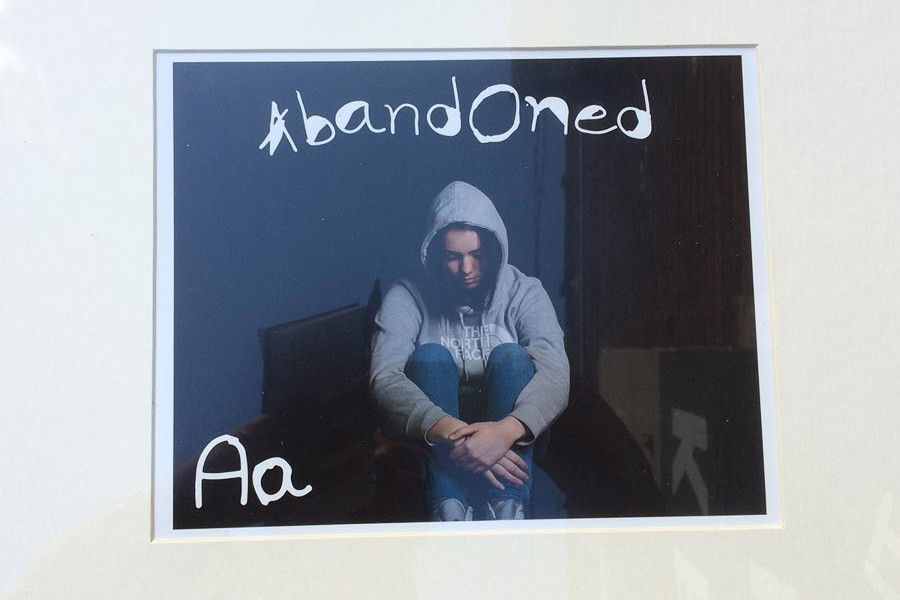 "Even if you [make a presentation and] lose, you still win." It's important to be surrounded by a community of educators who are in a similar situation. "If you want to give your kids' opportunities," Reid noted, "you are going to have to do it on your own."
When PhilaSoup initially started up, monthly dinners were held where attendees would pay $5 at the door, the money would go into a pot and a few teachers would make pitches for what they would like in their classroom. The teacher with the most votes would get to take home the money.
Board President and 5th grade teacher at Taylor Elementary Meagan Ingerson shared that over the years, "the programming for these events has been refined so that more teachers get some portion of the funding."
There are now quarterly dinners instead of monthly ones and the number of attendees has increased. Additionally, in order to stay true to its goals, it's going to host Sunday grading events, called Grades and Grants, in October at Franny Lou's Porch (2400 Coral St.) and will host a dinner at Oxford Mills (100 W. Oxford St.) in November, both Riverward establishments.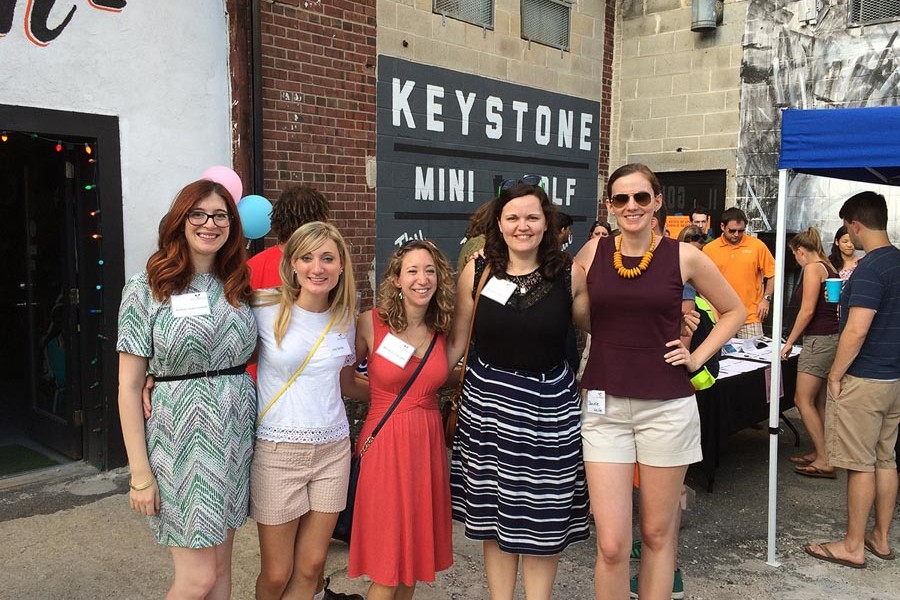 "Wherever it is," noted Rachel Hodas, Proposals Chair, "we want to keep the PhilaSoup feel." That is, it wants to stay true to the organization's vision to create a positive professional environment that values and convenes educators from diverse backgrounds, and bring creative and exciting ideas to life in classrooms across the city.
This year, PhilaSoup has added the Ambassador program to their organizational structure. "We are looking for teams of two or more people who are community members to run fundraising events," Justine Haemmerli, Vice President of Engagement, said. PhilaSoup will provide these Ambassadors support in planning and fundraising, as well as other opportunities in leadership. Best thing about the Ambassador program is that for all funds raised by the volunteers, PhilaSoup will match up to $500. And, you do not need to be a teacher to do this program.  
For more information about the PhilaSoup Ambassador program, please go to: http://philasoup.org/teacher-ambassador-program.