Photos in Art Museum
Barnes, Scribe Video Partner to Screen Films Featuring Displaced Migrants
---
  Darius Clarke Monroe's passion for filmmaking stemmed from a simple curiosity for people.
  "I'll never not find people interesting," he said to a crowd of about 20 people at the Comcast Auditorium in the Barnes Foundation on April 2nd. "We all perform in our own ways."
   Monroe's comment, on its face, was simple, much like "Two Cities" and the other five films screened Sunday afternoon. However, their messages about migration and those displaced due to disaster serve as a reminder of the complex hardships immigrants, refugees and other marginalized groups face around the world.
   The six short films, curated by Maori Karmael Holmes, were screened as part of a collaboration between the Barnes Foundation and Scribe Video Center, a non-profit organization that provides film education throughout Philadelphia. Journey Near and Far: Shorts on Migration was another installment of "Free First Sundays" at the Barnes, an ongoing series of workshops, activities and talks on the first Sunday of each month.
   Holmes, who is the founder of the Blackstar Film Festival and has worked with the Barnes before said she had screened some of the films before, and that they are all impressive because they powerfully display the difficulties of displaced peoples' lives.
   For this series, Holmes said Scribe Video Center contacted her, and she agreed to help host this event as part of the nonprofit's spring season series. After the screening of the six films, she led a discussion between the filmmakers of five of the six films, and then a Q&A with audience members.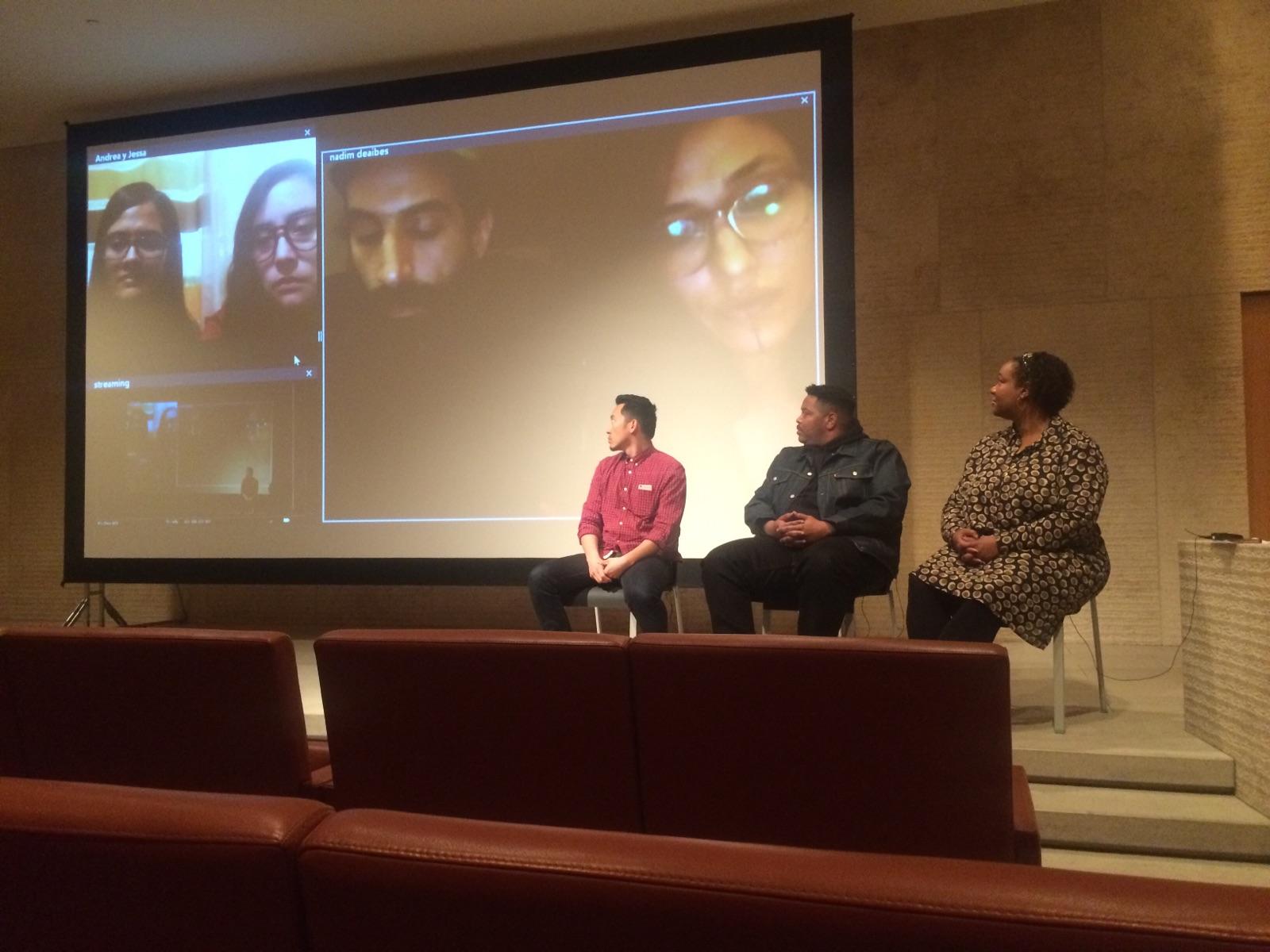 Holmes added the films she selected may be more impactful because of the current state of national politics.
   "It's not a new issue for anyone, but obviously the political climate makes it more important to see the situations within which people live," she said. "Migration is natural … I think it's important to remind people what makes us all move for any reasons."
   Brian Redondo, one of the co-directors of "Why We Rise" — a film which evaluates the lives of three young undocumented immigrants and how they view their futures in New York City — agreed with Holmes' idea, noting that his parents both moved from the Phillipines and found each other in the U.S.
   The film was an official selection in the 2014 PBS Online Film Festival, and Redondo said proposed cuts to that organization and other arts programs are concerning.
   "It's horrendous," Redondo said. "Unfortunately, all of these important sectors of society are going to take a huge blow and in a lot of ways this whole era is, 'What do we do with ourselves? How do we even function?'"
   Along with Redondo's work, the films featured Sunday told the stories of Syrian refugees being displaced, a young Mexican woman's drive to attend college, an undocumented Ecuadorian man racing in the New York City Marathon and other stories of immigration.
   Redondo believes that funding for these types of films and other sectors of the arts are not as clear-cut as liberals versus conservatives.
   "The arts are about how all of us, everybody in the country and the world, navigate our lives," he said. "Arts speak to how we see the world and how we experience life. So they're a vehicle for everybody in every sort of perspective."
   Holmes hopes the films she selected lead viewers to more understanding between people from different cultures and backgrounds.
   "To have some empathy for human beings," she said of the films' impact on audiences. "To see themselves in people's stories." •