History, Profiles in Northern Liberties
KNOW YOUR HISTORY: Happy Birthday, Edgar Allan Poe – January 19, 1809
---
  Today is the birthday of one of the most talented, most troubled and most enigmatic American writers of the 19th century: Edgar Allan Poe. Because Poe lived in Philadelphia for a time and because his former residence is now a popular tourist destination in Northern Liberties, we figured we'd celebrate his birthday by highlighting moments from the author's life.
  Poe was born in Boston on January 19, 1809 to actors Elizabeth and David Poe. After being orphaned at the age of three, he was taken in by John and Frances Allan of Richmond, Virginia. He showed promise as an athlete and distinguished himself as one of above-average intellect at a relatively young age.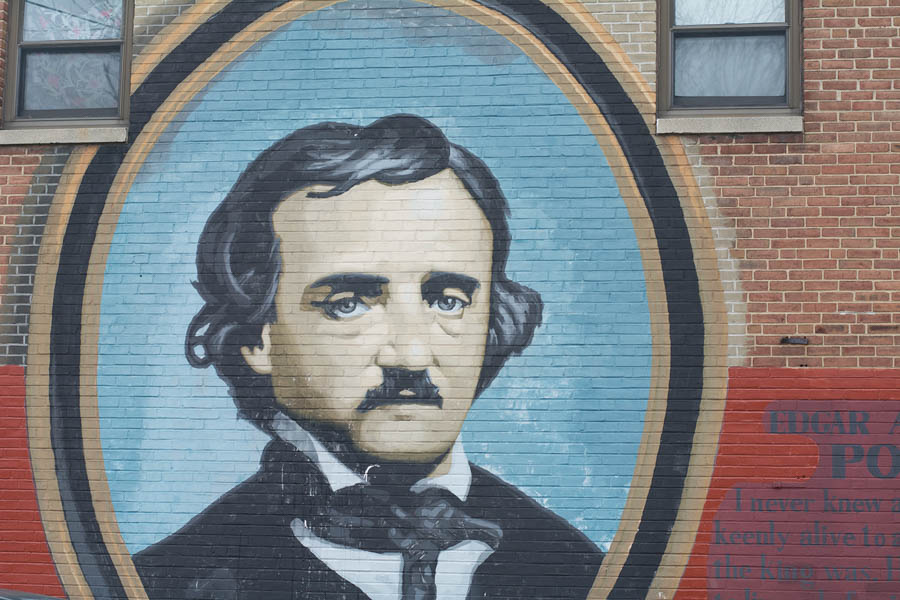 In 1826, Poe enrolled at the University of Virginia. He excelled academically but received very little financial assistance from his foster father, with whom he had a strained relationship. This led him to gamble and drink. Deeply in debt, he was forced to leave the university after only one year.
  Shortly thereafter, a heated argument with John Allan prompted Poe to return to Boston where he eventually enlisted in the United States Army under a false name. In the summer of 1827, Poe anonymously published his first book entitled Tamerlane and Other Poems.
  Despite his military success, Poe ultimately decided that he did not want to remain in the Army. He revealed his true name and identity and asked for a discharge. It was granted to him on the condition that he attempt to make peace with his foster father. John Allan refused to cooperate, and Poe suffered a nervous breakdown. After John's wife, Frances, died several years later, the two men decided to put their differences aside. They did not, however, remain on good terms for very long.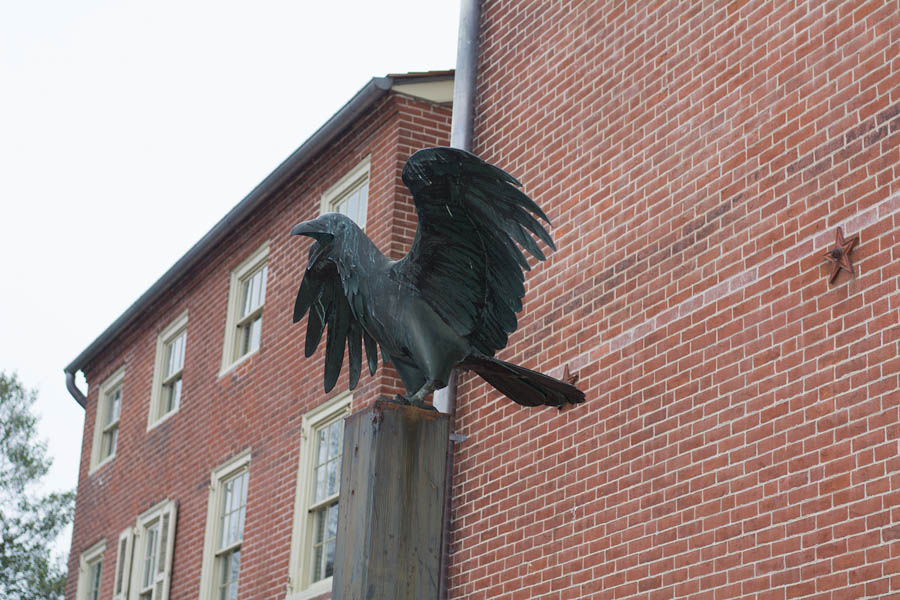 In May 1829, Poe moved to Baltimore to be with his aunt, Mrs. Maria Clemm, and her daughter, Virginia. He began to reconsider a military career. The following year, he enrolled at West Point. Once again, he grew dissatisfied with the military and fell back on the same destructive habits he had developed while at the University of Virginia. John Allan still refused to provide his foster son any financial assistance, so Poe was dismissed from West Point.
  On October 12, 1833, the Saturday Visiter published Poe's short story "MS. Found in a Bottle." The positive reviews the short story generated helped to establish Poe as a formidable presence in the literary community. Thus, his writing career began to flourish.
  Poe married Virginia Clemm, his first cousin, on May 16, 1836, and they settled down in Richmond. Soon after, Poe's addictions and the reputation he had established as a neglectful husband who liked to flirt with other women began to hinder his career. In search of financial stability, he moved with his family first to New York, then to Philadelphia. While in Philadelphia, Poe worked for the Gentleman's Magazine, in which he published what is considered by many to be the first detective story, "Murders in the Rue Morgue." The magazine's readership increased dramatically while Poe was on staff.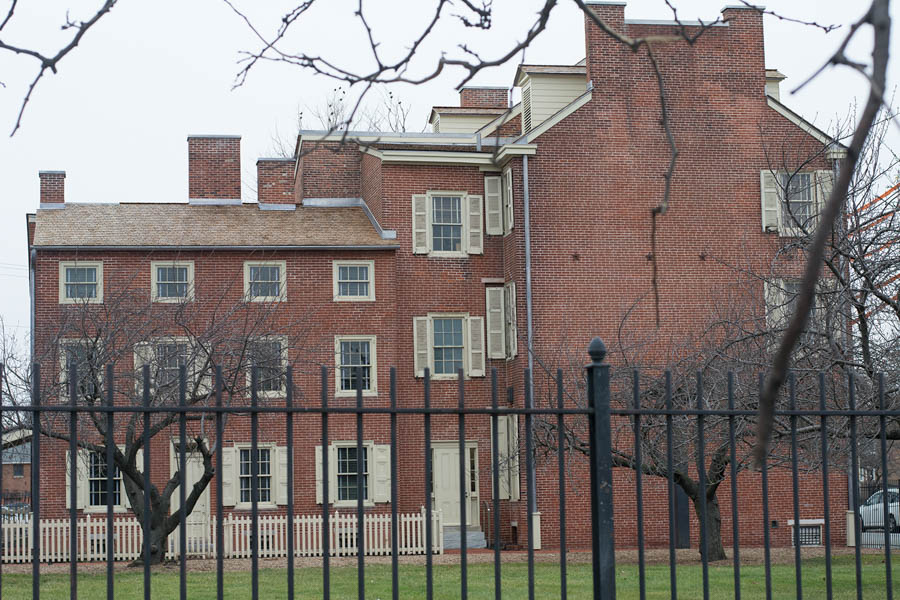 Poe's addictions continued to plague him, as did his wife's debilitating health. In April 1844, he and Virginia relocated to New York. The following year, Poe's career reached its peak. "The Raven," arguably Poe's best-known piece of work, was published in the New York Mirror. The poem helped to re-establish his reputation as an important literary figure. After the publication of "The Raven," everything began to fall irreversibly apart.   
  On January 30, 1847, Virginia Clemm died of tuberculosis. Poe was despondent; on several occasions, he even attempted to commit suicide. Pushing through the pain, Poe continued to write. In 1849, he reconnected with Elmira Royster, a woman he'd fallen in love with during young adulthood. They got engaged after reconnecting but never married. On October 3, 1849, a semiconscious Poe was found on a sidewalk in Boston. He was taken to a nearby hospital for several days, during which time he slipped in and out of consciousness. On the morning of October 7, Edgar Allan Poe passed away. His supposed last words were: "Lord, help my poor soul." The circumstances surrounding his death remain shrouded in mystery.   
  We wish Mr. Poe a very happy birthday.
You can visit the Edgar Allen Poe House at 532 N. 7th Street. The site is open Friday through Sunday, from 9AM to 12PM, and 1PM to 5PM. The site closes from 12PM to 1PM for lunch. Admission is free. According to the museum, visitors may opt for a self-guided experience, or they may request a ranger-led tour. The site includes the unfurnished home where Poe resided, and an adjacent home with exhibits and the Reading Room. Many visitors stay at the site for several hours, exploring the home, reading the exhibits, and listening to Poe's tales and poems on CD in the Reading Room.