Education, History
KNOW YOUR HISTORY: The Story Behind Ethel Allen Elementary's Namesake
---
  Today, the Dr. Ethel Allen Elementary School is located at 3200 W. Lehigh Avenue in Strawberry Mansion. Have you ever wondered who Dr. Ethel Allen is and why they have a school named in her honor? Perhaps you have wondered what used to be located at the site of the school that sits across from Mt. Vernon Cemetery.
   According to Greatphillyschools.org, the school has about 630 students enrolled and a student-teacher ratio of 18:1 The school was one of 15 schools that was part of the Philadelphia School District's "Turnaround Network" plan in March 2016.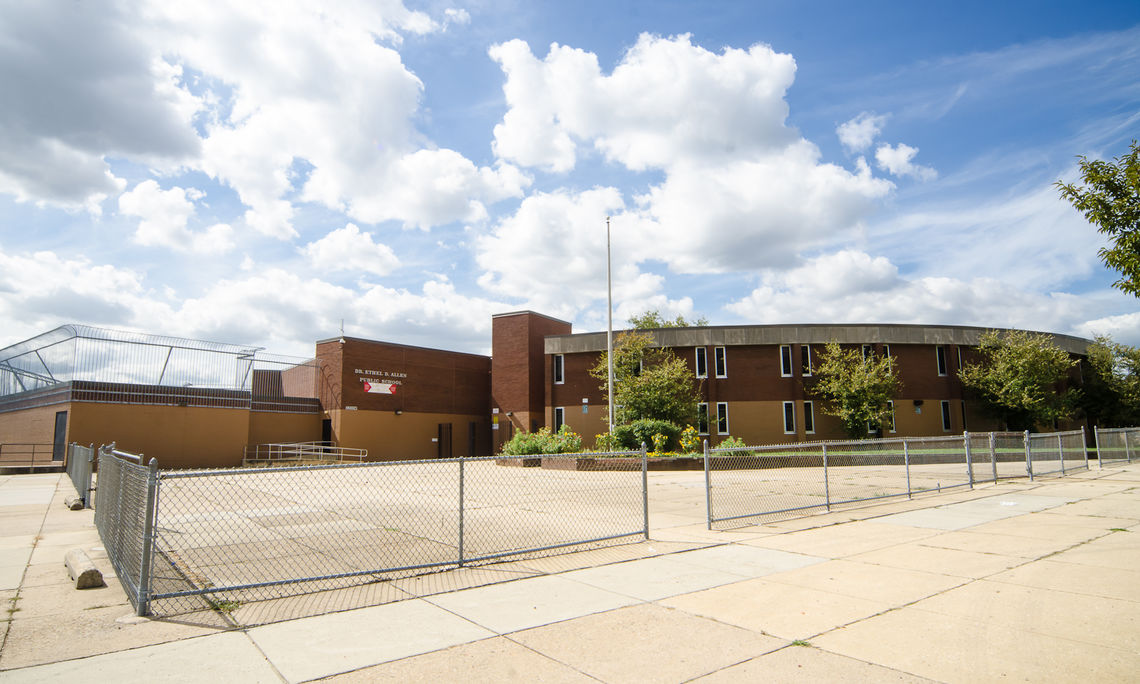 Last year, PhillyVoice reported that $23.7 million was donated to schools in Fairhill, Strawberry Mansion and other neighborhoods within the School District.
   Dr. Ethel Allen was the first African American councilwoman elected to an at-large seat of the Philadelphia City Council. According to nlm.nih.gov, Allen was one of three children to her father, Sydney S. Allen. He was a self-employed tailor. Ethel's mother was the only one of her parents who graduated from high school.
   Allen went to the John W. Hallahan Girls Catholic High School, blocks away from what is now our own Whole Foods Market. Following her graduation, Allen earned her bachelor's degree from West Virginia State College, which was all-black at the time. She spent seven years searching for a medical school that would accept a black woman into their program. Finally, the Philadelphia College of Osteopathic Medicine (PCOM) allowed her into the program.
   Allen graduated from PCOM after finishing her internship in Grand Rapids, Michigan in 1964. Soon after, she started her practice in the heart of North Philly at 15th Columbia Avenue. She called herself a "ghetto practitioner" and worked in "difficult and often dangerous circumstances" in some of Philadelphia's poorest neighborhoods. Once while making a house call, she discovered that she had been set up by four men who tried to rob her of the drugs in her medical bag. Allen escaped safely after wielding her gun.
  Allen began working in politics in 1971 and was soon elected to the Philadelphia City Council. According to Philadelphia Magazine, Allen gave the "seconding speech for presidential nominee Gerald Ford at the 1976 Republican National Convention." In 1979, she was the Secretary of the Commonwealth for Governor Dick Thornburgh's cabinet.
   Surprisingly, Dr. Ethel Allen was a Republican. The New York Times recalls that Allen referred to herself as a "B.F.R. – a black, female republican, an entity as rare as a black elephant and just as smart." Ethel died on December 16th, 1981 as a result of complications from heart surgery. She never married or had any children. Dr. Allen is remembered for breaking barriers for women and African Americans.
   Before Allen's namesake elementary school existed, the property across the street from Mt. Vernon Cemetery was also a cemetery itself, the German Lutheran Cemetery, as recently as 1962. It can be seen on maps and atlases from as early as 1895. 31st Street and Chalmers Avenue was the site of the Benjamin Franklin High School Athletic Field, just south of the school itself.
   Benjamin Franklin High School in 1962 was called Central High School in 1942. On the 1910 Philadelphia Atlas, Central High School is shown with a football gridiron, tennis courts, and just south of the athletic fields was the Manual Training Schools. West of Central High and East of Mt. Vernon Cemetery is the Odd Fellows Mount Peace Cemetery. World famous brewer Theodore Engel's father, Wendell, was buried at the Odd Fellows Cemetery. Theodore Engel was buried at Laurel Hill Cemetery, west of Mount Vernon.
   As far back as 1895, the German Lutheran Cemetery was included on maps. The 1862 Philadelphia Atlas does not completely cover this region, so it is unclear whether or not the cemetery underneath of the Dr. Ethel Allen School was around that far back. We do know that Mount Vernon and Odd Fellows were both there at that time.
   The history of Dr. Ethel Allen Elementary School is rich. This area used to be covered with cemeteries, since they were situated away from the crowded city-center. In time, Philadelphia has grown so large that the city has caught up to this area as well. The German Lutheran Cemetery had to fit the needs of the neighborhood, and today, its memory exists underneath of the elementary school named for a trailblazer in the medical field who called Philadelphia her home.