A&E, News in Kensington
Philadelphia Photo Arts Center Presents 'Fate Shifts Shapes'
---
The Philadelphia Photo Arts Center (PPAC) in South Kensington will present Fate Shifts Shapes, an exhibition of photography, poetry and moving images that examine the differences between society and self in modern Russia. The four artists involved in the exhibit are from the United States, Russia and Germany. A poetry reading will kick off the opening of the exhibition on January 14, 2016 from 5:30PM-8:00PM at PPAC on 1400 N. American St. and will run until February 27, 2016.
In a press release, the PPAC explains that the idea of fate excludes rationalism in favor of destiny. The artists reject realism and instead act out theatrical portrayals of individuals' contemporary lives. Poet Anzhelina Polonskaya, artists Sasha Rudensky and Clemens Von Wedemeyer and artist-curator Nicholas Muellner explore the Russian experience through their culture's obsession with fate.
The artists are challenging the notion of control over our lives and to what degree we manage that control. Individuals like women, gay men and economic migrants have even less control than the general population. A conservative controlling class forces these populations to conform to cultural norms. The artists will confront the audience with disturbing images like erotic dancers, cornered military cadets and faceless figures melting into landscapes.
"These artists use the conventions of documentary photography in their work giving us a familiar way of understanding pictures, allowing us all to deepen our understanding and emotional connection to stories, while also spurring us to mobilize around social issues and challenge current ways of thought," says PPAC Executive Director Sarah Stolfa.

"While the exhibition highlights themes and matters in Russia, visitors will find that the conversations sparked from Fates Shifts Shapes are not native to that country; rather, there exists common themes within their community and our society, as well."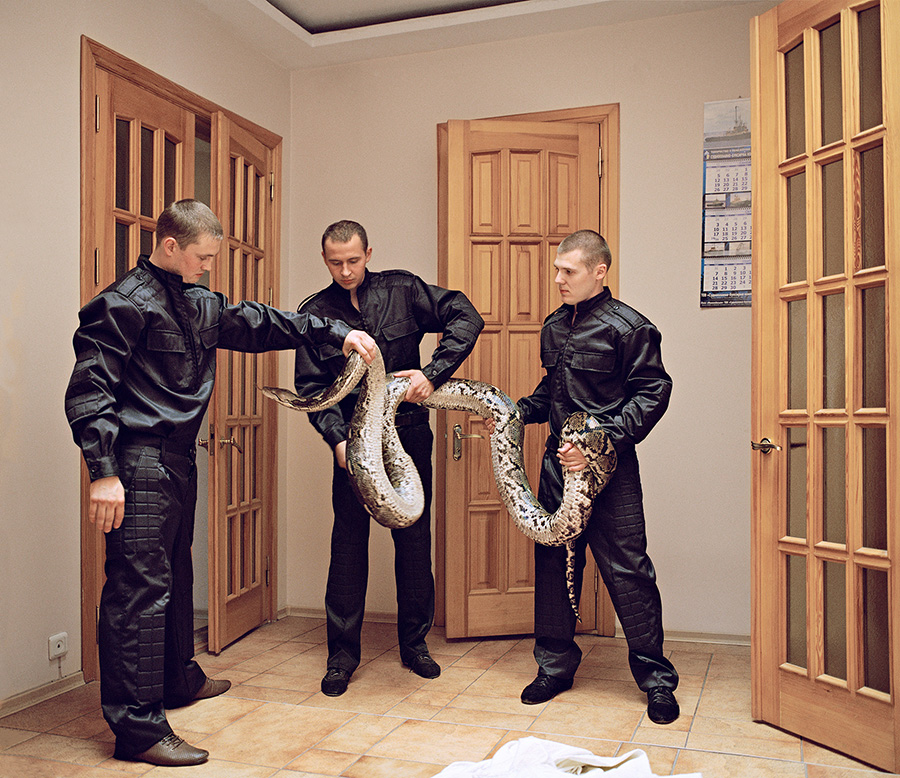 To accompany the exhibition, PPAC will produce a limited edition publication of poetry and images by the four exhibiting artists. To learn more about Fate Shifts Shapes, visit www.philaphotoarts.org/event/fate-shifts-shapes/.