News, Weather
Accu-Reggie 7 Day Forecast (March 15-March 21)
---
This storm sure was a monster! While the Blizzard Warning did not live up to it's expectations in the suburbs, this was still a high impact storm. Snow and sleet accumulations generally ranged 5-8 inches in Philadelphia with 6-12 inches in the suburbs. Unfortunately, the sleet came in earlier than expected and dominated, otherwise, we would have doubled our snow totals!
 Looking ahead, this forecast period is much calmer, but still cold. Our temperatures will rise and level out as we head into the weekend, however. The weather has been so wild lately, it's hard to write off any more snow chances, but the good news is that the likelihood of snow is dramatically less the second half of March than the first half.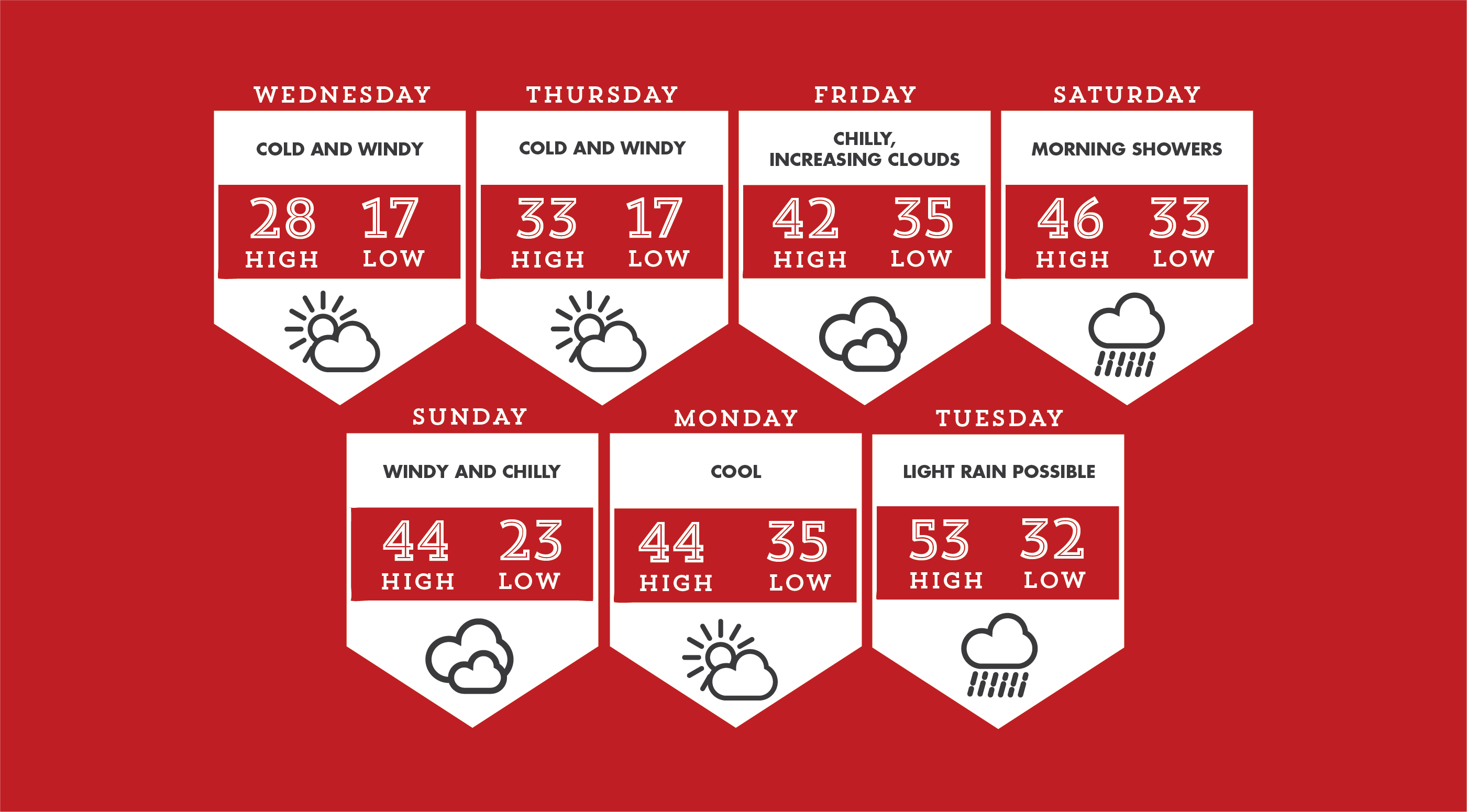 Wednesday and Thursday are cold days with temperatures struggling to get to freezing. The wind will make it feel much colder along with blowing snow. Nighttime temperatures will be frigid and in the teens.
 Friday is a chilly day, but the Arctic air eases as temperatures rebound into the 40s. Clouds increase later in the day.  
 A band of showers comes through early Saturday before things get windier and colder. Temperatures will start the day warm — some places may be near 50 — before colder air works its way in.
 A developing coastal storm on Sunday in New England may try push some snow showers our way, but the chances of anything significant are small.
 Monday is a cool day in the wake of the storm to our north.
 We will see some showers on Tuesday and temperatures jump to the 50s.   
 As always, follow us on social media for live updates!