News, Weather
Accu-Reggie 7 Day Forecast (March 22-March 28)
---
Last week started very cold behind the big winter storm before we gradually eased up into the 50s, which is where we belong for March. This forecast period is going to start cold as well, but then turn very warm before cooling to seasonal temperatures. For everyone ready for spring after this cold and snowy March, I am pleased to tell you that winter is on major life support right now. Soon, it will be 80 and sunny, the Phillies will be playing baseball and we'll all be headed down the shore! Hang in there for winter's last jabs, we're almost through it!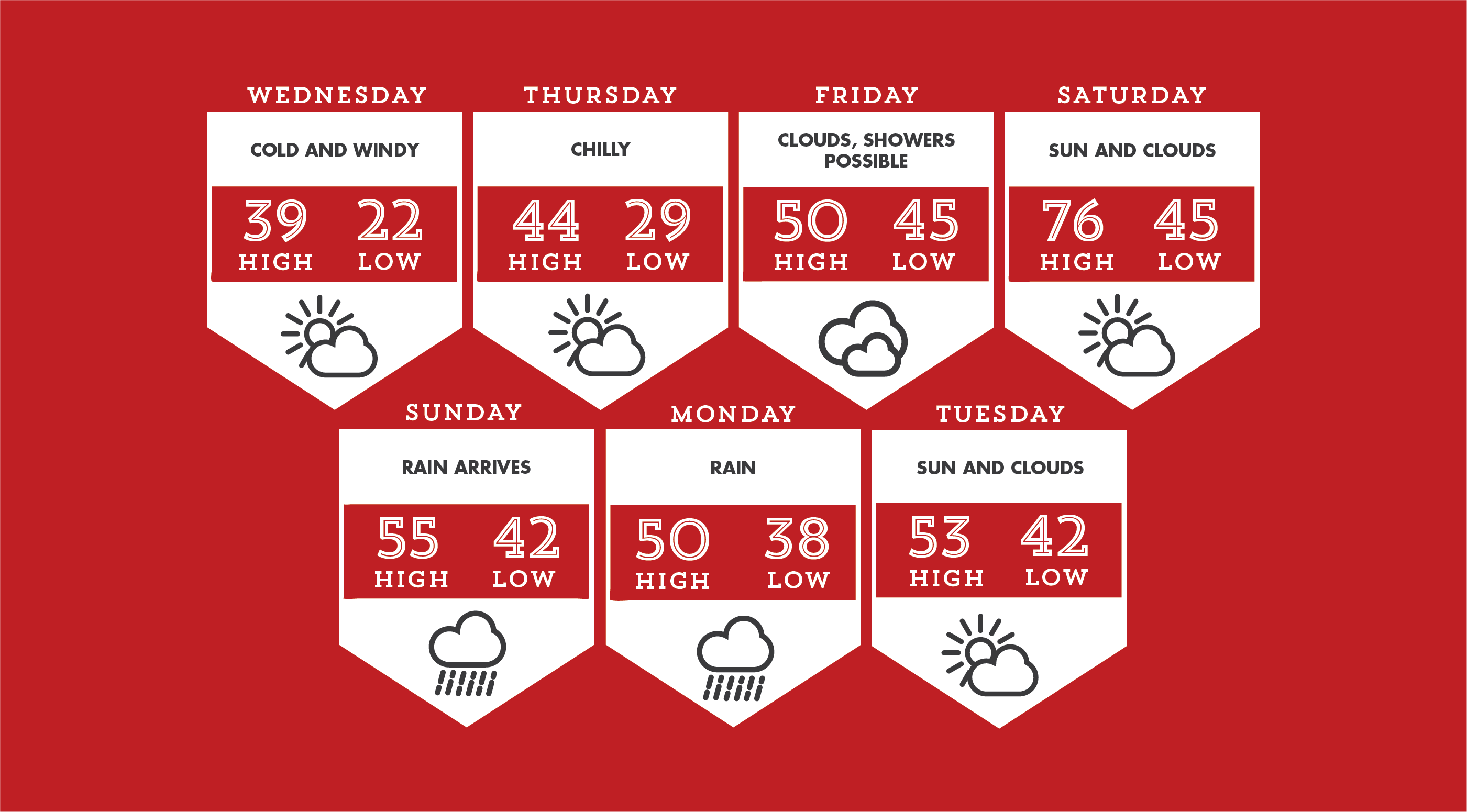 The week starts cold as a strong punch of Arctic air drops in from Canada. This cold shot gradually eases as we go through the week. You are going to absolutely love Saturday, as temperatures warm to where we were in February. There's something so wrong in saying that, but it's true — the 70s return!
Wednesday is the coldest day of the week. Temperatures will be in the 30s, but the wind will make it feel colder.
Thursday is chilly, but the cold shot is already on the way out as temperatures begin to climb into the 40s. It's really hard for cold air to stick around this time of year.
Friday takes another step toward warmer weather as a warm front moves through. Temperatures climb to 50 degrees, but it will be cloudy with the chance for a light shower.
Saturday looks amazing. Rain stays to our north and warmth surges up from the south for a beautiful day. Sun and clouds will dominate; the only wrinkle is a possible late day thunderstorm.
is the rainy day of the week and it will trail over into Monday. A shower will come through Sunday morning before steadier rains arrive for Sunday into Monday. It will be a chilly rain.
The rain clears out for Tuesday and temperatures stabilize in the 50s. Clouds increase ahead of the next storm, but we'll worry about that later!
As always, follow us on social media for weather updates throughout the week! •