News, Weather
Accu-Reggie 7 Day Weather Forecast (March 29 – April 4)
---
Last week was a temperature roller coaster. We started cold (30s and 40s), then zoomed up to 77 degrees by Saturday, only to crash back down to the 40s on Sunday. Thankfully, temperatures this week start to level off as we step away from the wild and whacky.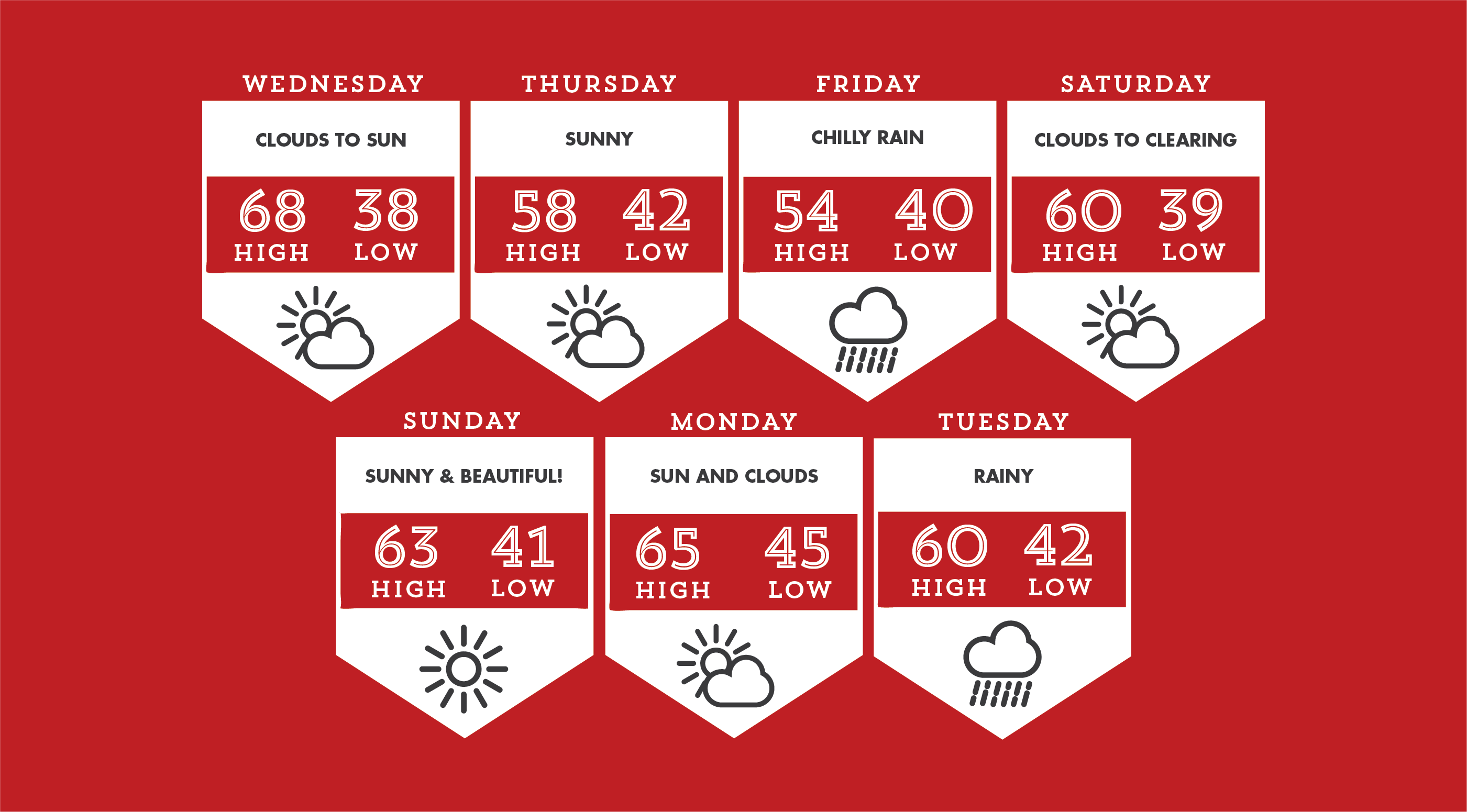 This March will go down as slightly colder than normal. Incidentally, March was colder than February. And with seven inches of snow this month — making it the snowiest month of the season — it is safe to say that this winter has been completely upside down!
Heavy spring rains will soon be upon us. Over the next couple of weeks, relatively large storms will cross the country, bringing ample amounts of moisture to those in their path. It's the weather's version of the Super Soaker. The Poconos and New England could still see some snow in April, but winter has lost its grip on Philly, so it's pretty much rain from here on out!
Rain will be around on Friday and then again on Tuesday; however, when it's not raining, get ready for absolutely beautiful weather! Not exactly warm enough for shorts and a T-shirt, but 65 and sunny ain't bad. Yes, we all know that guy who wears shorts when it's 20 degrees out, but for most of us, it has to at least hit the 70-degree mark before we break out the shorts.
Wednesday will start cloudy with a morning shower possible, but then temperatures will climb under some sunshine in the afternoon. I wouldn't be surprised if some places hit 70.
Thursday is a nice day, but it will start on the cool side. Temps hang out in the 50s during the day.
Friday features a chilly rain for much of the day. Pack the umbrella!
The sun returns on Saturday and temperatures get a nice boost to 60 degrees!
Sunday and Monday continue the nice-weather stretch. Temperatures both days will be in the 60s during the day and 40s at night — pretty much perfect spring weather. Clouds will increase later in the day on Monday.
Rain moves in for Tuesday as another larger rainstorm dumps on us.
As always, follow us on social media for weather updates throughout the week! •