A&E, Features in Brewerytown
Brewerytown Social Introduces New Literature-Reading Series
---
 The idea for the Sundrunk, a Brewerytown-based poetry and fiction reading series, came to Maryan Captan in the way poetry does — out of the blue.
  "It was on the first very beautiful day of spring in Philadelphia and I spent the whole day at Clark Park in the sun," Captain recalled. "I felt like I was drunk from the sun and like a typical poet, that triggered this entire series. Like the word "sundrunk" lead to this. It wasn't like I was going to start an interdisciplinary series and was looking for a name for it."
  And just like that, Brewerytown's neighborhood arts collective, Brewerytown Social, added a new program to its already busy roster of events. Sundrunk held its first reading last Tuesday, April 11th and featured Philadelphia writers Patrick McNeil, Kassidi Jones and Brittanie Sterner. The event will run every second Tuesday into October at Crime and Punishment Brewing Company.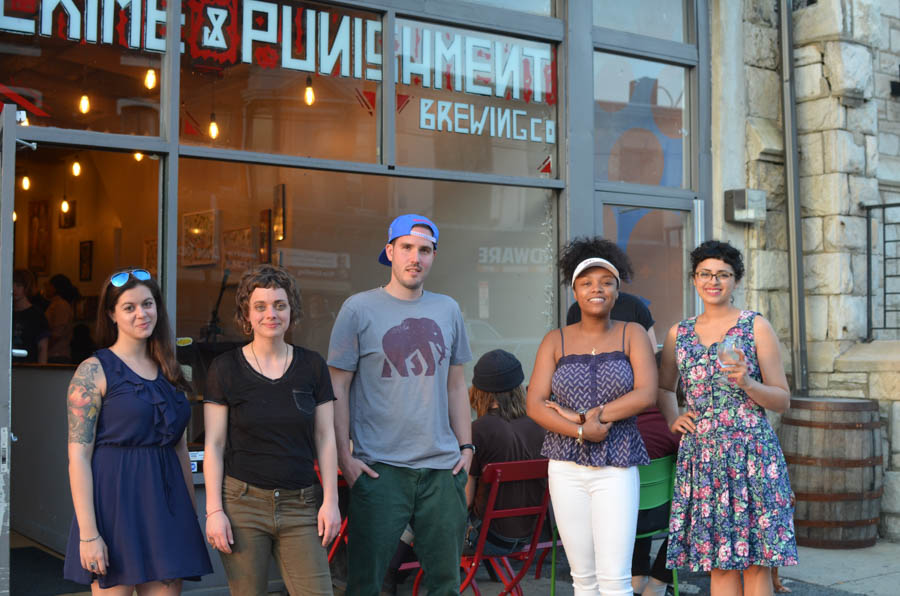 Sundrunk joins the First Friday Art Series, a first Friday event in which five businesses on Girard Avenue feature the work of local artists, and Youthquake Reading and Open Mic, a monthly poetry reading and open mic featuring performances from poets aged 13 to 23.
  While it is being produced in a similar fashion as its sister events, Sundrunk takes a different focus on writing and performance. "One of the things we wanted to do was kind of create a different theme for this than Youthquake," said Danielle DelRe, one of the founding members of Brewerytown Social. "Youthquake is like a feature for a youth poet and open mic, we kind of wanted to structure this a little bit more."
  That structure would come in the form of predetermined themes that each writer is asked to interpret through their work. The theme of April's reading was "lost and found," and May's will be "show and tell."
  "They're all trying to touch on themes that are bittersweet in a way and all about sharing and bringing people together from different literary backgrounds — sort of touching on the same things to see where things are overlapping, where themes overlap or where ideas overlap," Captan explained.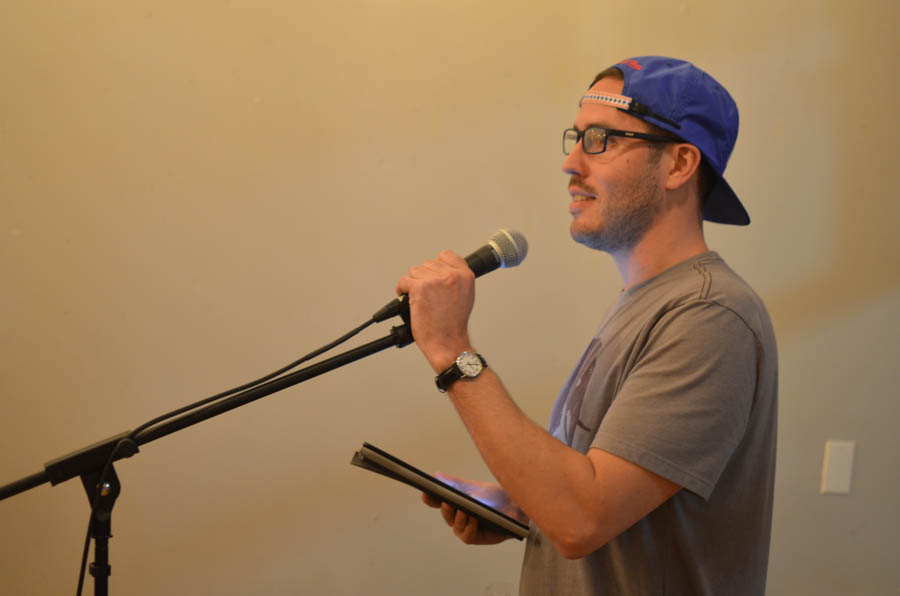 "I've always wanted to do an interdisciplinary reading series," she added. "I realize that a lot of the readings in Philly are either poetry specific … or they're fiction specific or there wasn't a lot of crossover. I like to dabble in everything, I have my fingers in whatever community will let me in so I try to merge the people that I've met."
  For the first Sundrunk, Captan found 3 communities that she thought might have vastly different approaches to the theme of "lost and found".
  "I met Kassadi in Youthquake and she's a spoken word poet," Captan said. "Most of the features we do with Youthquake are spoken word, young people. Brittanie does page poetry, Patrick is prose … and it just seemed like the perfect cocktail of people."
  Patrick McNeil, who was picked as the prose writer of the group said dealing with the theme of "lost and found" was not a problem for him. "I had a harder time choosing something that didn't fit," McNeil said. "Themes are super useful starting places. A lot of times writers really need a starting place because blank pages are tough. They're also useful ways to look at old work through a new lens and see it a little differently."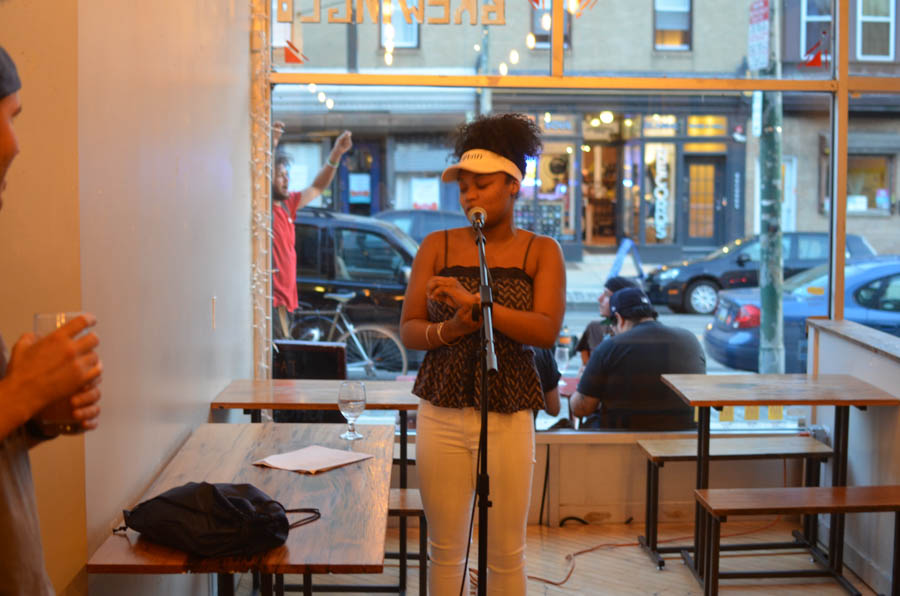 Brittanie Sterner practices page poetry, a format that concerns itself less with performance and more with what can be expressed in printed text.
  "I've been writing and performing since moving to Philly 6 years ago," Sterner said. "I felt all of my poems naturally fell into this theme. I think it could be widely interpreted and I'm really interested in how it will intersect with the different genres and how that theme can be interpreted in different tones."
  Each writer read their interpretations of "lost and found" for 30 minutes to a packed house at Crime and Punishment. Passerbys out for a mild night on Girard Avenue could not help but crane their necks as they walked past, some stopping in the doorway to listen briefly. From a passing thought in Clark Park to a packed house in Brewerytown, Sundrunk is finally here.