News in Bridesburg
Bridesburg and Port Richmond Connected Through Delaware Ave. Extension
---
From the repaving of Third and Fourth Street to the renewal of the Trolley lines along Girard Avenue this past summer, roads in the Riverwards are being upgraded. However, it's been close to three decades since Philadelphia developed any entirely new roadway.
On Tuesday, December 8, Phase 1A of the Delaware Avenue Extension, a stretch of road from Lewis to Orthodox Street, was completed and a sixth of a mile of road is now open to traffic. This extension will provide a different route for trucks to navigate between the industrial neighborhoods of Bridesburg and Port Richmond.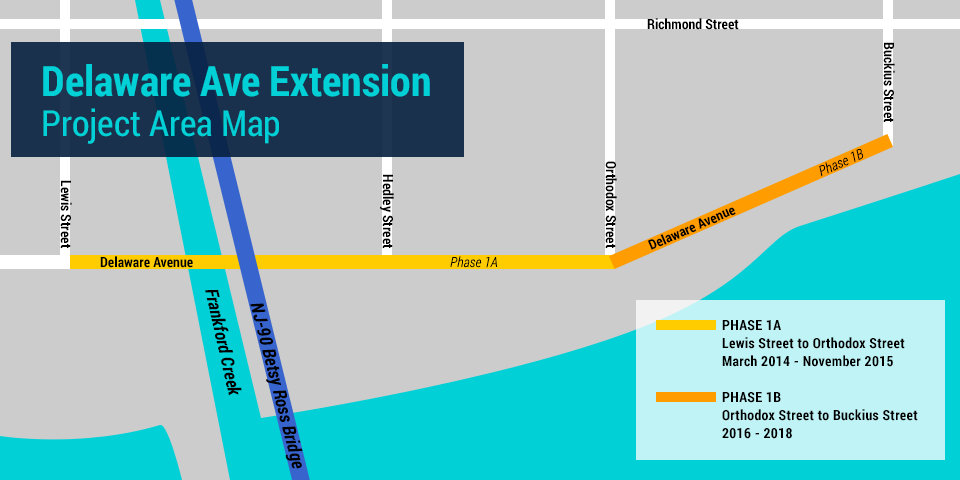 According to The Philadelphia Department of Streets, the extension along Delaware Avenue will improve access to and from waterfront businesses while reducing commercial traffic on streets in the neighborhood.
Part of the plan for Phase 1A also includes a shared-use path that is 12 feet wide and a new bridge over Frankford Creek. The shared-use path will be part of both the Circuit Trail and East Coast Greenway, a 2,900-mile trail that runs from Maine to Florida.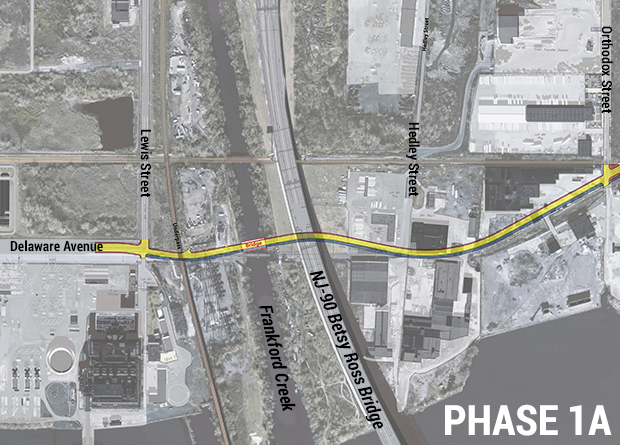 Philly.com reported that Mayor Michael Nutter and other city officials celebrated the opening with a ribbon cutting ceremony.
"This project allows sharing of the road with all users—pedestrians, cyclists, and motorists. All users have the right to use roads safely," Mayor Nutter said.
Phase 1B, the second phase of the two-mile Delaware Avenue North Extension, will begin in 2016 and hopefully be finished in 2018. Orthodox and Buckius streets will be connected upon its completion.