A&E, Features in Brewerytown
Inside Out: Brewerytown Exhibition Brings Art to Unexpected Places
---
  Have you been walking by a masterpiece on your morning commute or evening stroll? It's possible for residents of Brewerytown, thanks to an outdoor pop-up exhibition from the Philadelphia Museum of Art. As part of their ongoing Inside Out program, the museum has placed large-scale replicas of some of their most famous works in eight locations around the neighborhood.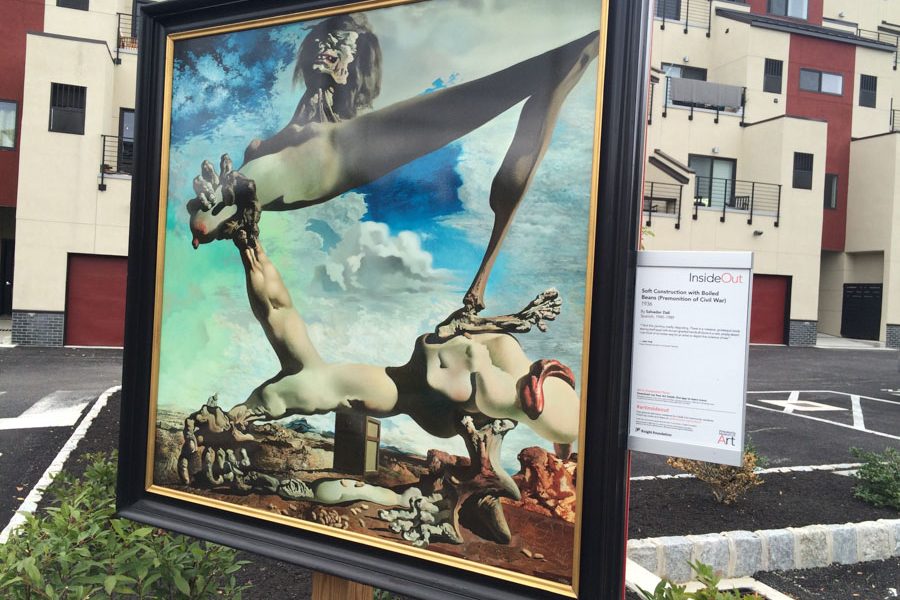 Inside Out was first conceived by the Detroit Institute of the Arts six years ago as a way to engage the community in its collection, according to a release from the Art Museum. Philadelphia was the third city to join the innovative program in 2015 through a grant from the John S. and James L. Knight Foundation. Since its launch, the museum has placed high-profile works in 260 locations in 22 communities in and around Philadelphia.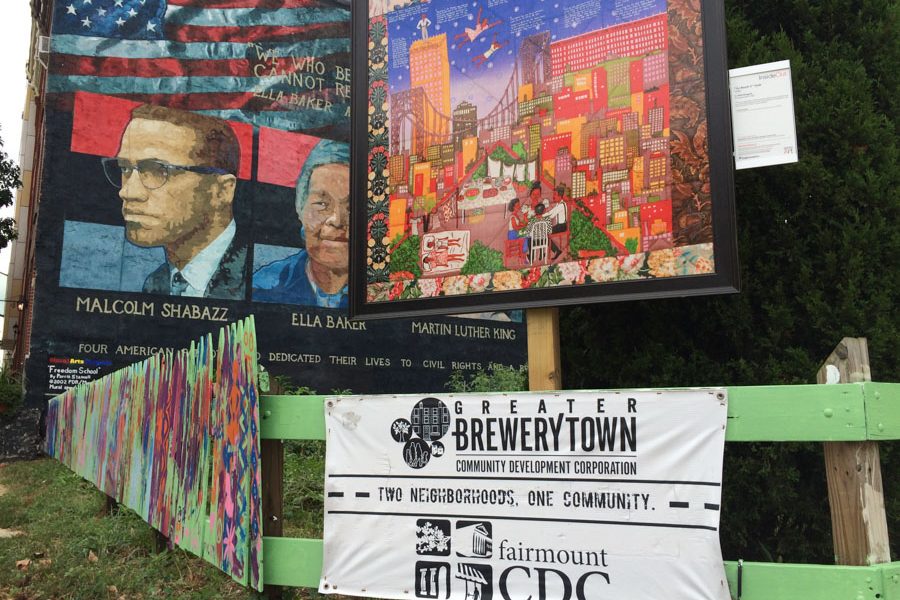 Brewerytown is the only Philadelphia neighborhood participating in the Fall 2016 edition of Inside Out. Other nearby locations participating include Bristol, Conshohocken, Jenkintown, Phoenixville, and Upper Darby.
   Carol Fryling is a resident of 31 Brewerytown, where a surrealist, anti-war piece by Salvador Dali greets residents and visitors as they enter a rear parking lot. A native of Lebanon, Pennsylvania, Fryling relocated to Brewerytown in 2015. She has a membership to the Art Museum and is thrilled that her new neighborhood is participating in this inventive exhibition. While she is a frequent visitor to the museum herself, she notes that many residents of Brewerytown, especially younger ones, may not be aware of the trove of art that is in their own backyard.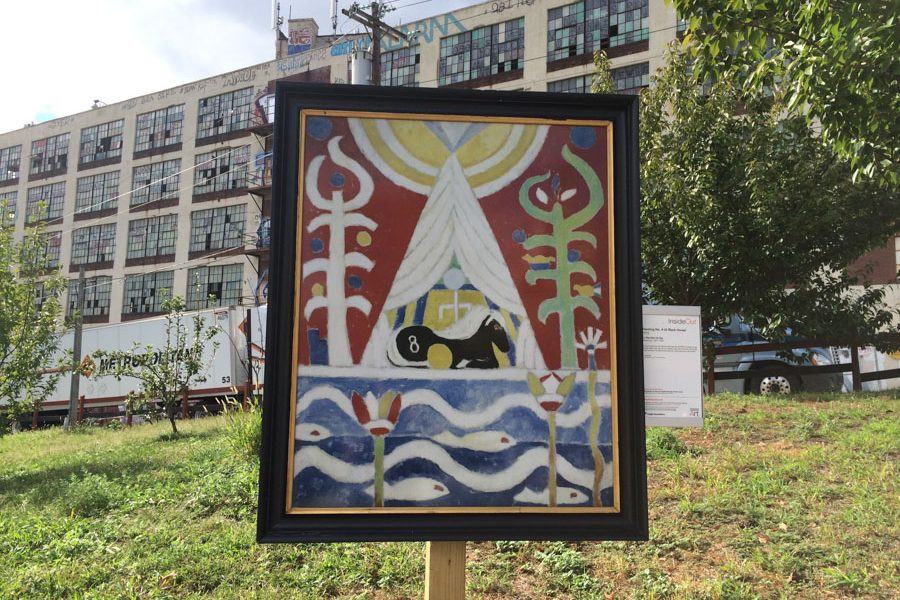 "I think it's a wonderful way to bring to the general public what we do have available to us in this area in terms of art and to get more people out to see it. And if they can't come to see it, we'll bring it to them and I think it's a wonderful vehicle for that," she said.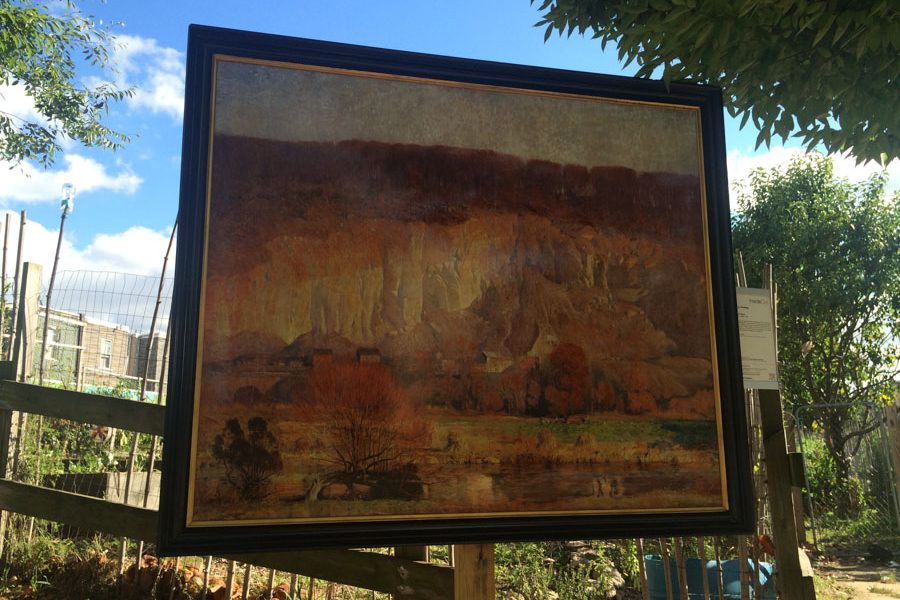 Harold Davis lives directly across the street from one of the works, Painting No. 4 (A Black Horse), on North 31st Street. A long-time resident of the area, Davis said it's been years since he's made the trip to the museum himself. He is happy, though, to see people in the neighborhood stopping to check out the piece. "People walking by, they'll stop to take a look when it catches their eye," he said.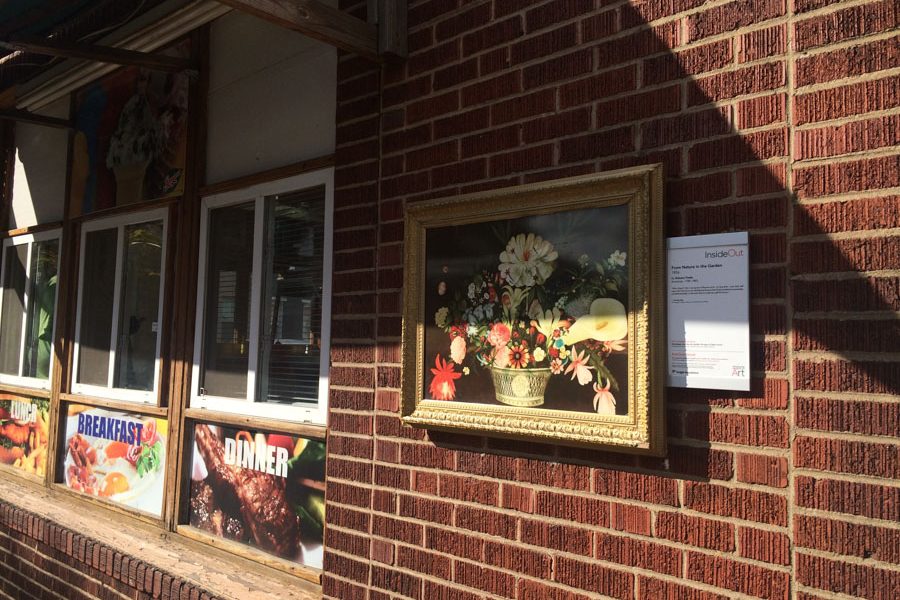 This fall's Inside Out exhibition will run through the end of October. A complete list of the pieces currently on display in Brewerytown is below:
Gateway Orchard
North 31st Street and West Oxford Avenue
Painting No. 4 (A Black Horse), 1915, by Marsden Hartley
31 Brewerytown
3100 West Thompson Street
Soft Construction with Boiled Beans (Premonition of Civil War), 1936, by Salvador Dali
Dragonfly Corner
North 33rd Street and Girard Avenue
Two Calla Lilies on Pink, 1928, by Georgia O'Keeffe
Girard Dream Garden
North 31st Street and Girard Avenue
"Tar Beach 2" Quilt, 1990, by Faith Ringgold
Brewerytown Garden
North 27th Street and Master Street
Quarry, Evening, 1913, by Daniel Garber
Sartain Apartments
West Glenwood Avenue and North Corlies Street
The Moorish Chief, 1878, by Eduard Charlemont
Lorenzo's
1301 North 25th Street
From Nature in the Garden, 1856, by Rubens Peale
Brewerytown/Sharswood NAC
2439 College Avenue
Plowing, 1936, by Grant Wood •