A&E, Community, Features, Music in Cecil B. Moore
Jazz on the Ave: Jazz Musical Festival Celebrating Its 10th Year at Broad and Cecil B. Moore
---
 Saturday, July 30th will be the aluminum anniversary of the "Jazz on the Ave" Musical Festival when Beech Community Services hosts the tenth annual event. Between Broad and 17th Street, along Cecil B. Moore Ave, will be a fun community event that thousands of guests attend at no cost. The event takes place from noon until 8PM.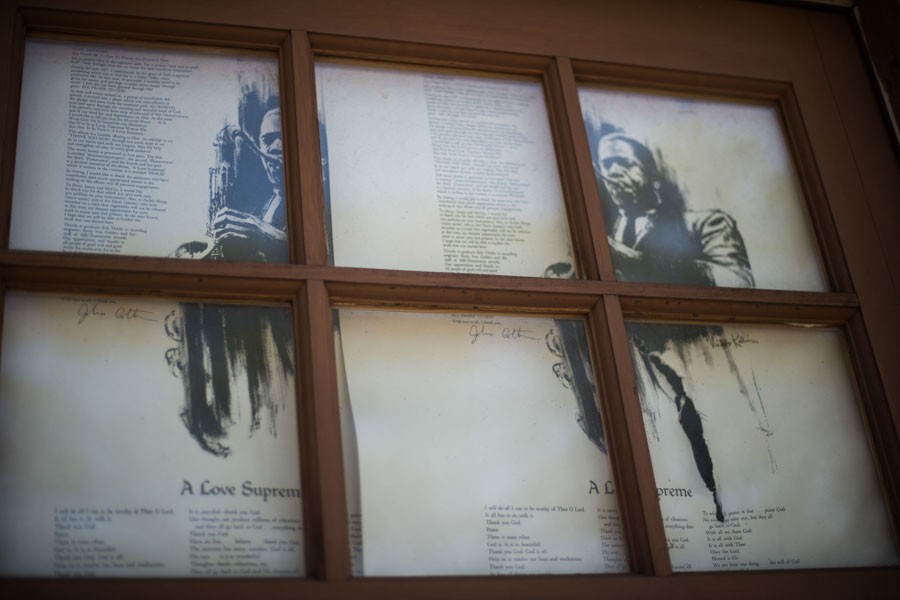 In addition to many vendors being present, the event will also feature live music throughout the festival. This year's headliner will be Jeff Bradshaw and Friends, an award winning jazz musician allmusic.com describes as a "North Philadelphia-born soul-jazz and hip-hop funk innovator and trombone virtuoso." Other musicians will be traveling from as far as the Great Lakes region, the Lone Star State, and the Rocky Mountains.
  The President of Beech Companies stated in a June 15th press release that the festival has "celebrated legends like John Coltrane, Ethel Waters, Billie Holiday, and Dizzy Gillespie- all who played right here on Cecil B. Moore Avenue." Readers of the Spirit's last April publication will remember that John Coltrane lived in Strawberry Mansion in a house that he bought for his family with his G.I. Bill. This very house on N. 33rd Street is where Coltrane was inspired to create his masterpiece A Love Supreme.
  Coltrane recorded albums with Dizzy Gillespie, a bebop musician from South Carolina who entertained listeners all over the world. Allmusic's Scott Yanow describes Gillespie's music as being so complex, that "his contemporaries ended up copying Miles Davis and Fats Navarro instead." Gillespie won a scholarship to an agricultural school, but he was inspired by jazz and decided to drop out of school to pursue a career in music. The genre was gifted by his innovation and the progressive style of jazz he began playing in the 1930s and continued until his death in 1993 in Englewood, New Jersey.
   Ethel Waters was born in Chester, but her talents brought her across the entire country to perform in many different forms. Biography.com explains that Ethel not only sang professionally in Baltimore at age 17, but she also performed in Harlem before transitioning to Broadway. Eventually she even acted in movies in California. IMDB credits her with acting in 28 movies and television shows, including two appearances on "The Jackie Gleason Show." Her longest role was in the show "Beulah," where she played the title character in 39 episodes of the family comedy. In addition to contributing to 38 soundtracks, redhotjazz.com states that she acted alongside Duke Ellington and regularly sang alongside Billy Graham. Ethel Waters died in 1977 in Los Angeles.
  Time.com wrote an article about Billie Holiday for her 100th birthday on April 7th, 2015. Born Eleanora Fagan in Philadelphia during the First World War, she moved to Baltimore at a young age after her father abandoned her and her mother. Unfortunately, Billie Holiday's misfortune would not end with being raised by a poor single-mother. Billie's mother traveled on railroad cars for work and did not spend much time with her. Billie and her mother moved from Baltimore to New York to work as prostitutes in a brothel when Billie was only 16 years old. Although her life was surrounded with hardship and controversy, even being "'arrested in her hospital bed' for heroin possession," Billie Holiday left a positive impact. The Guardian credits her for recording the "first great protest song" with 1939's Strange Fruit. At the age of 23, Billie Holiday sang Abel Meeropo's song about racist lynching that was taking place throughout the South.
  In addition to the jazz legends mentioned by Beech President Ken Scott, countless other musicians made their mark in Philadelphia and on the jazz music industry. Eddie Lang, born Salvatore Massaro, was born to Italian immigrants in Philadelphia in 1902 and quickly became talented with many instruments. His father was a violinmaker in Italy, but Eddie Lang was best at playing jazz guitar. Pursuing music with his brother Alexander, the two lived together in St. Louis, according to April 1st, 1925 Passport application. Their father Domenico now lived with the rest of the family on St. Allman Street, quite a distance away from their childhood home at Marshall Street. Being granted passports, Salvatore and Alexander were able to spend two months traveling to and from England. Unfortunately, Salvatore "Eddie Lang" Massaro died tragically young in 1933 at the age of 30 from a routine tonsil surgery.
  Eddie Lang's childhood best friend Giuseppe Venuti lived a much longer life. The Riverwalk Jazz Collection of Stanford University's website states that "With guitarist Eddie Lang, [Venuti] pioneered the role of string instruments in jazz." Venuti played in the Philadelphia Symphony after playing in the James Campbell School Orchestra: a step-up for sure. He recorded many songs with Eddie Lang, with whom he also decided who would play guitar and violin by flipping a coin. Although, Joe Venuti often played guitar during his time performing throughout America and Europe. In addition to being an important piece of jazz history, Venuti was also a practical joker. Explorepahistory.com describes a story where "Venuti called twenty-six tuba players in Hollywood" and told them that they all had the same gig at the same location at the same time. There was no gig at all. Venuti just thought it would be humorous to see 26 tuba players show up to a random location together. He had to pay for the compensation of each tuba player that showed up that day, but he did not mind the expense for the sake of comedy.
  Whether you are a fan of the legendary jazz musicians remembered for playing along what was once called Columbia Avenue, or if you are just somebody who enjoys live entertainment in the city, "Jazz on the Ave" is the event to attend. It is the easiest way to observe the next evolution of jazz music in the 21st Century in the heart of where the Philadelphia Jazz scene used to flourish.