Family, Local Business in Fishtown
Lutheran Settlement House's CARES Offers Counseling and Mentoring Programs to Caregivers
---
  For Katrina, being a caregiver for her father is the only option, as he lives out the last years of his life. But in front of several other caregivers at a meeting in the Northeast Regional Library last week, she revealed an event that made many question if she could continue caring for him.
  "This is not the man that raised me. He [recently] hit me. My father never did that," she said.
  This story is an example of many difficulties caregivers in the Philadelphia region face. And CARES, a program based in the Lutheran Settlement House in Fishtown, aims to help them navigate through these challenges.
  Sarina Issenberg, the program director of CARES, said many people who look after loved ones often do not seek any assistance because it's perceived as a weakness.
  Katrina, one of those individuals, explained at the meeting why she does not ask for help from other family members. "I'm going to take care of my father till the day he dies," she said. "No one asked me to. I have four brothers that don't help and I don't ask them for help. They have their reasons. They had a different relationship with him than I did."
  Issenberg, 33, said CARES is designed to help individuals on a case-by-case basis. The program — funded through an annual $50,000 Pew Charitable Trust grant and other caregiving organizations throughout Philadelphia and the state — provides free counseling sessions, citywide group meetings with guest speakers and resources to help those reach out to other places for help.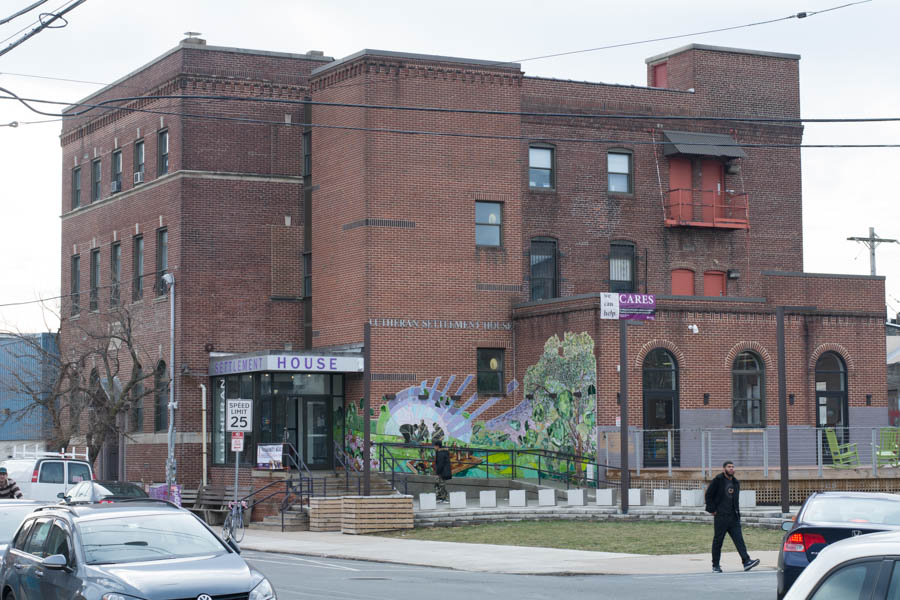 A key difference, however, is that Issenberg will meet people throughout the city for those counseling sessions, whether it be homes, lunch breaks, coffee shops, parks or anywhere else.
  "Most government services require people to adapt to them," she said. "But for caregivers, they can't do that, so that excludes them from a lot of services they might be eligible for."
  Caregiving is a process that can cause physical, mental, social and psychological stress, Issenberg added. Often times, caregivers can prioritize the welfare of who they're caring for too much over themselves.
  When that stress becomes too much to handle, her clients reach the "caregiver burnout" stage, she said. "They get to this point where they're just at their wit's end, whether it be emotionally or physically," Issenberg said. "So the goal is to provide them with the tools so they can take care of themselves and that way they don't kind of run out of steam."
  Some of those tools include connecting clients to external organizations, like the Philadelphia Corporation for Aging, offering resources ranging from emergency programs to information about state insurance options.
  Issenberg said another issue for caregivers is when siblings or fellow caregivers disagree on how to care for older family members and friends. An example at the meeting was when one attendee, Dorothy, said Katrina's father should not have hit her on the head.
  The problem, however, is that Katrina's father suffers from dementia.
  "I can't say nothing to him about it because he forgot about it 30 seconds after it happened," she said at the meeting.
  Ultimately, Issenberg hopes that caregivers use CARES and the resources around them to help better their loved ones and themselves. Working with them to achieve this is a great privilege, she added.
  "Caregivers, pretty much by definition, are caring people," she said. "So it's a filtered population of people who are warm and open and kind… my job is to just make things easier for them."
  For more information on Lutheran Settlement House's CARES program, visit www.lutheransettlement.org/programs/cares/ or call (215) 426-8610 x 1207. •