A&E, Music, News, Profiles
MUSIC ROW: Mannequin Pussy and The Claypool Lennon Delirium
---
ARTIST SPOTLIGHT: Mannequin Pussy
  After being friends for over twenty years, longtime friends Marisa Dabice and Thanasi Paul decided to form the creation that would soon become Mannequin Pussy on one dreary east coast night. If The Breeders and Crass's Penis Envy where to kindle the flames of Philly's underground music scene, Mannequin Pussy would be the red hot coals. Self described as sounding "like a bat stuck in a tent", crushing guitars, and a beautiful balance of both punk and early indie vocals create a thick concrete jungle of sound that you can't help but bob your head to.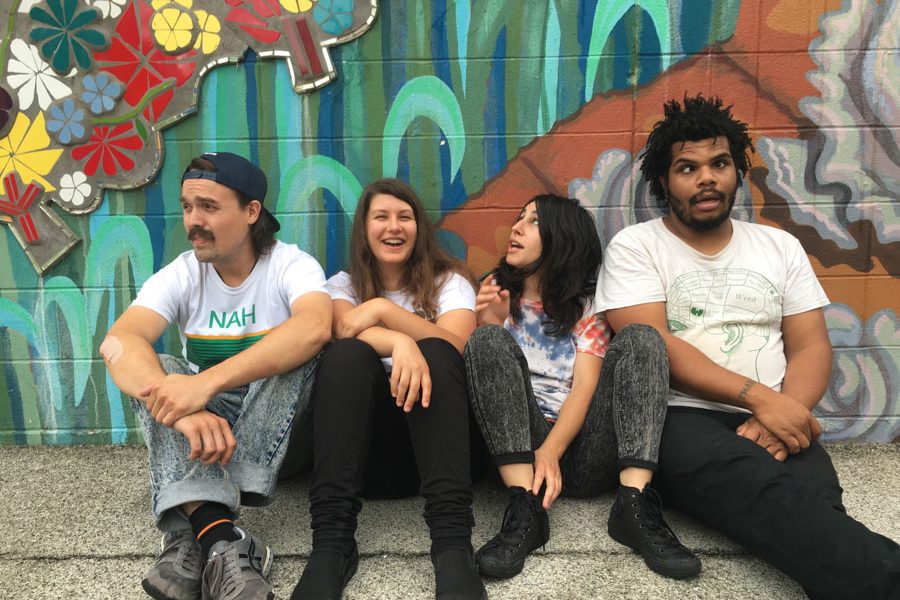 While originally writing their earliest material, Thanasi helped lay the foundation on drums while Marisa played guitar and vocals. As many bands do during the beginning, Mannequin Pussy's lineup rotated in search of just the right fit. Their increasing urge to flee New York City prompted them to move to Philadelphia where they are happily settled in The Riverward. Philadelphia remains a constant source of inspiration for the band during their songwriting process.
  When asked to comment on Philly's music scene Thanasi replied, "It's pretty amazing to watch everyone in the scene feed off each other in a spirited display of musical friendship and appreciation."
  Marisa's honest lyrics continue to revolve around observing daily life subculture as well as the constant socio-political environment of our own cryptic democracy.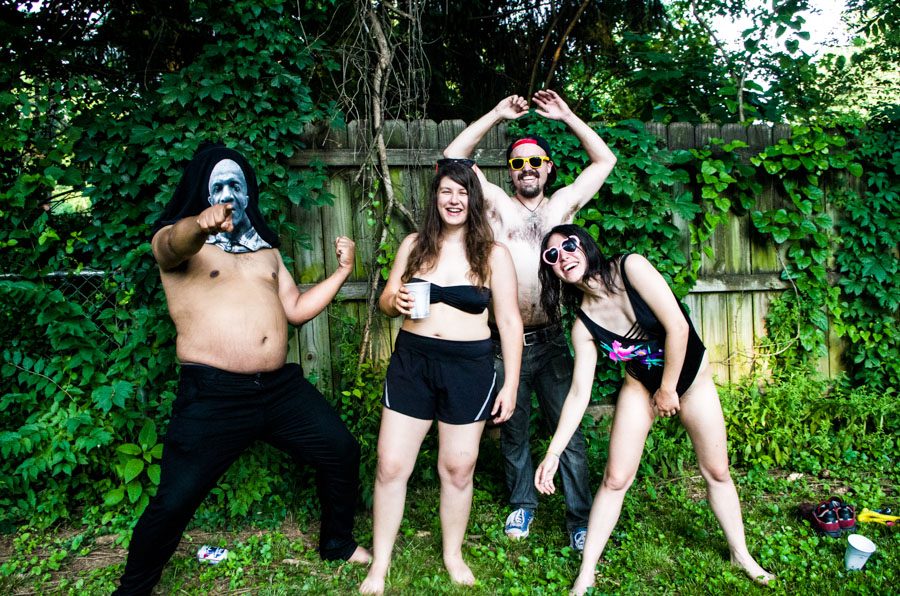 With the new album, "Romantic", founding members Dabice on vocals and guitar, Paul shredding away on a custom Strat, and now featuring Colins 'Bear' Regisford on bass with Kaleen Reading on drums the band is tip top perfection. "Romantic", will be out October 28th.
  You can catch Mannequin Pussy here in Philly, August 10th with Kitten Forever, Royal Brat, and Blowdryer at All Night Diner.
CONCERT PREVIEW: THE CLAYPOOL LENNON DELIRIUM
   Some musicians need an introduction, but Les Claypool and Sean Lennon (John Lennon's son) aren't in that category. This unique pairing is enough to leave almost anyone intrigued. Throughout the debut, "Monolith Phobos", written and performed by The Claypool Lennon Delirium, both Lennon and Claypool's voices blend triumphantly. Heavily inspired by the Monkees movie "Head", Monolith Phobos is a must for fans of early psych rock and Primus.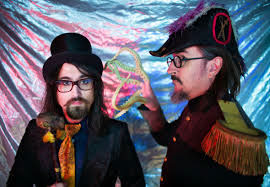 Les Claypool has captivated audiences for years with world class bass lines and storytelling collaborations featuring more talented musicians than most people would ever even dream of, from his Primus days featuring Tom Waits on "Tommy the Cat", to the radical days of the Frog Brigade. Now the legend has returned with none other than the late Beatles son, Sean Lennon. Creating an immersive atmosphere filled with talent and a voice echoing John but still retaining his own unique qualities both vocally and through impressive guitar work.
  The Claypool Lennon Delirium started after Lennon's, The Ghost of the Saber Tooth Tiger opened for Primus. Which in turn led to a backstage jam where the two musicians immediately began sparking ideas. Having tried many different combinations it seems that Sean Lennon has created perhaps his best effort to date. During his ongoing pursuit as The Ghost of the Saber Tooth Tiger the rock star legend's son seemed oddly experimental and perhaps a bit unsure. Rumored to be fueled by psychedelics and most definitely good genes Sean flows effortlessly between funk, rock, and psych on Monolith Phobos. His guitar work seems heavily inspired by the talented Ler LaLonde but retains a little soul from his father, a blazingly good combination.
  A bit Primus with a touch of of Piper at the Gates of Dawn the record is sure to be an entertaining one to re envision on stage. With Claypool at the helm you can be sure to see all sorts of abnormalities accompanied by the legendary thumping bass riffs, creating a spectacular show on August 31st, The Fillmore at 8:30. •