A&E, Features in Spring Garden
Nora Gibson's Upcoming Ballet, "Nothing That Is Not There," Explores Objectivity Through Dance
---
 As a young dancer, Nora Gibson preferred ballet rehearsal over math class.
  Today, things are slightly different. As a choreographer, Gibson doesn't hesitate to fuse artistry with analytics. "I think everything is inherently mathematical," Gibson said.  "I don't think we're always aware of it, but I do think that it's responsible for a lot of our reactions as to why we think something's beautiful."
  On Friday, Gibson's self-named company will premiere "Nothing That Is Not There." The two act, 50-minute piece is a product of both contemporary ballet and scientific experimentation.
  "I wanted to see if I could look at ballet freshly," said Gibson, who has been immersed in the world of ballet since she was 10.
  In partnership with the Franklin Institute, Drexel University and the Philadelphia Science Festival, the show will be prefaced with scientific displays and lectures at the Performance Garage, near 15th and Brandywine streets in Spring Garden.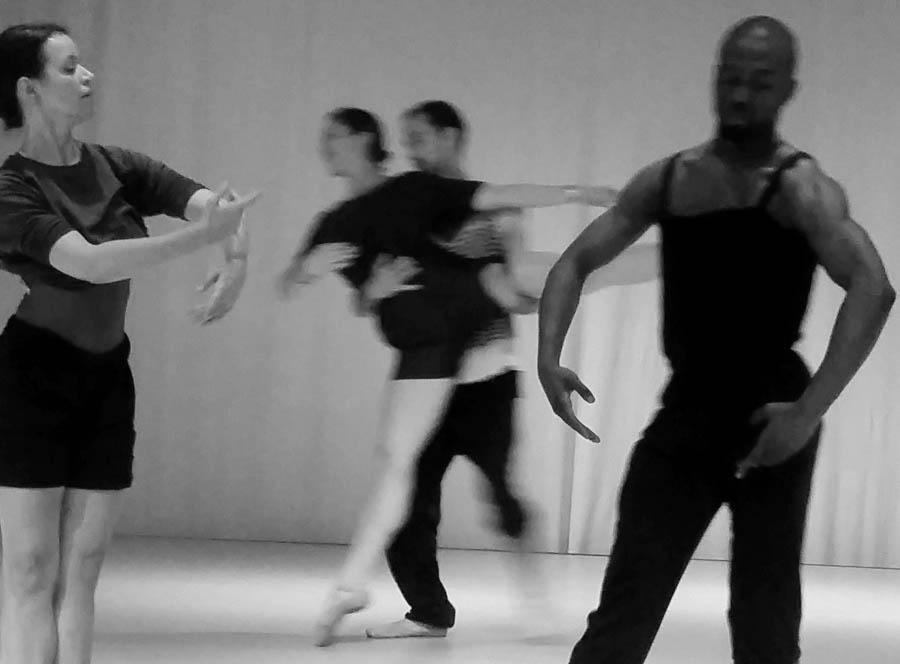 "There's a kinship between the process of discovery as an artist and the process of discovery as a scientist or a mathematician," Gibson said.
  Crafting the performance was a six-month procedure, according to Dr. Leslie Lamberson, a mechanical engineer who collaborated with Gibson.
  "There's so many different parameters that we could use. And then how do we make it consistent? Basically, how do we formulate this in a way that makes sense?" Lamberson said of the ballet's beginning stages.
  With the use of small motion sensors, Gibson and Lamberson tracked the movement of different dancers. The sensors displayed the data graphically, allowing Gibson to look at elements like velocity and acceleration. Gibson then created new choreography that adhered to patterns she observed.
  "I think it's so fascinating to be able to express various rational philosophies in a beautiful and artistic way," said Adrianna de Svastich, one of the seven dancers performing in the ballet.
  As the dancers perform onstage, the data that inspired their movements will be projected for the audience to see.
  "It's definitely very different than anything I've ever seen. But I think it's a good way to push boundaries," Lamberson said. A dancer herself, Lamberson has always striven to keep both science and ballet present in her life, pursuing scientific research while performing with professional companies on the side.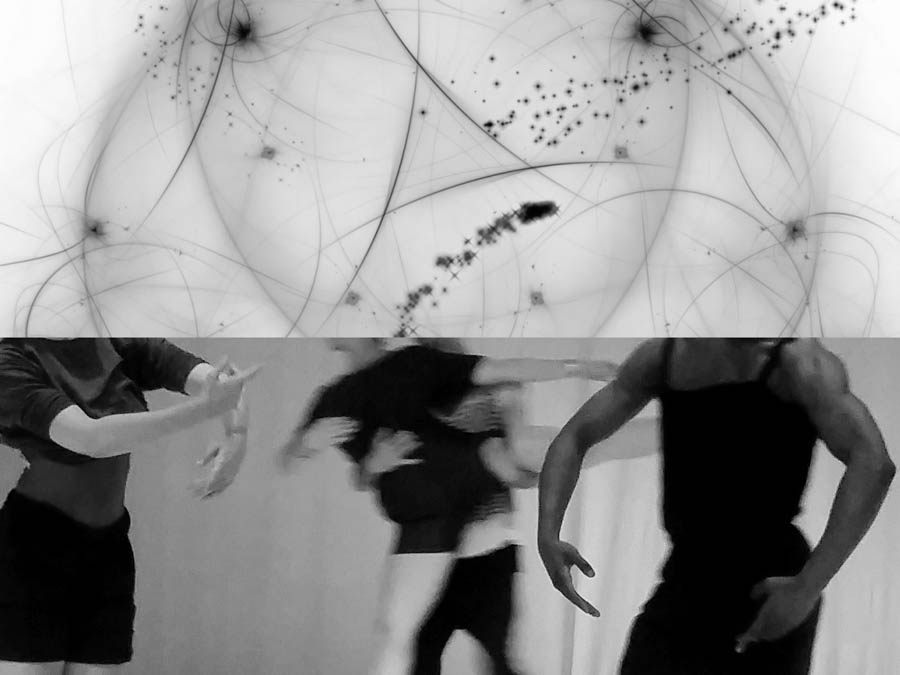 "I knew if I did one without the other, I wouldn't be satisfied," Lamberson said.
  Now working as an assistant professor at Drexel's Dynamic Multifunctional Materials lab, Lamberson continues to teach a ballet barre class at the university. Helping Gibson fuse physics and ballet has provided a new way for Lamberson to combine scientific and artistic passions.
  "Getting to do this is just … it feels like home," Lamberson said.
  Much of the ballet stems from Gibson's study of speculative realism, a 21st-century philosophical movement focuses on object-oriented ontology — the idea that objects experience the world in different and equally important ways. Following this style of thinking, the ballet explores objectivity, delving into different perspectives of the world.
  "What does it mean for water to exist?" Gibson said, listing an example of object-oriented ontology. "Well, from the point of view of cotton, that's a very specific meaning. But to a rock, it has a very different relationship with water, which water erodes rock slowly over time."
  From this mix of physics and philosophy, Gibson's ballet materialized. While she acknowledges the complexity of her subject matter, she welcomes all reactions– from excitement to bewilderment.
  "Being confused or having questions is for me actually an important part of being an artist," Gibson said.
  "So if other people feel that way, I welcome that reaction because it means that maybe I've been able to show them something that's new."