News in Olde Richmond
Portside Arts Unveil New Student- Designed Mural at St. Anne's Senior Center
---
  In August, Spirit News reported that a group of young artists visited St. Anne's Senior Center (2607 E Cumberland St.) to finalize the design for a new mural. The artists, a group of campers ages 8-12 from Portside Arts Center's summer arts camp, were preparing a four panel mural to hang on the wall of the senior center.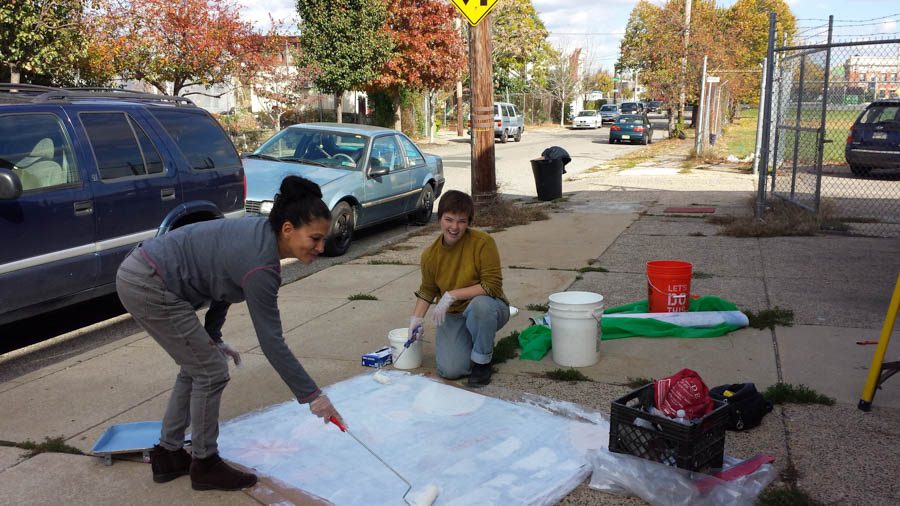 The mural is officially complete and can be seen on the Greensgrow Farms side of St. Anne's Senior Center. Greensgrow will have a ceremony during their holiday activities where the mural will be dedicated to their late founder, Mary Seton Corboy.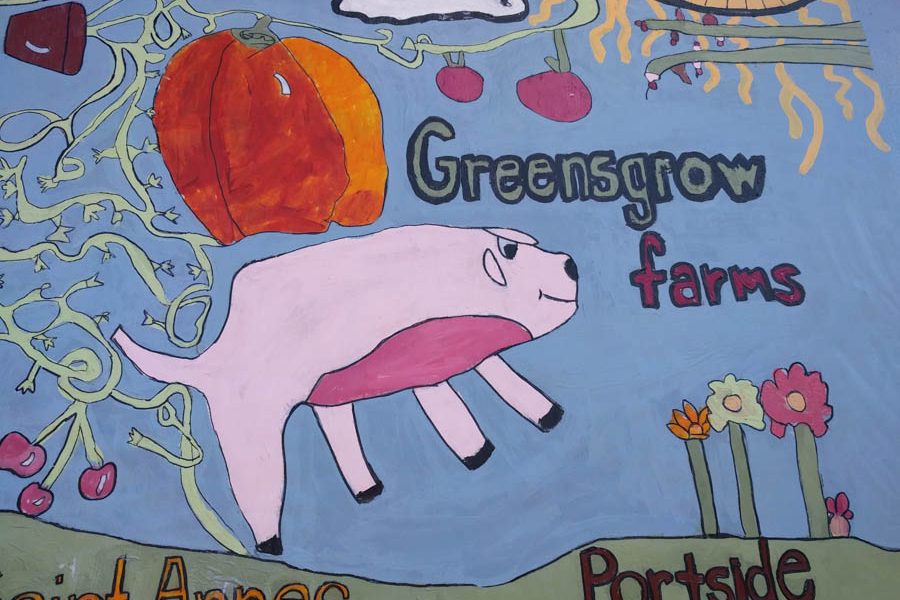 The students learned so much from the senior citizens at St. Anne's, and had a great experience learning about collaboration in the arts and the value of public art in our community.