A&E, Local Business in Brewerytown
Sound Space Dance Studio Brings Philly Back to Tap Dancing Heyday
---
 West Girard Avenue in Brewerytown has quickly developed into one of the more eclectic corridors in Philadelphia. A short walk down the avenue will take you past a brewery, record store, café, hair salon and a collection of eateries. As of March 3rd, we can add a dance studio to that ever-growing list.
 When Pam Hetherington, owner of Sound Space Dance Studio, first looked at the second floor of a warehouse at 25th Street and Girard Avenue as a potential home for her new dance studio, there was a lot of work to be done. The windows were open to the elements and had vines growing through them, the walls were exposed grey brick and perhaps most important to having a dance studio, there was no floor. Now the studio, complete with working floor, is open for lessons in percussive dance in such styles as tap, flamenco, lindy hop, African, and classical Indian. "There's no other wood floor in the city like this," Hetherington said.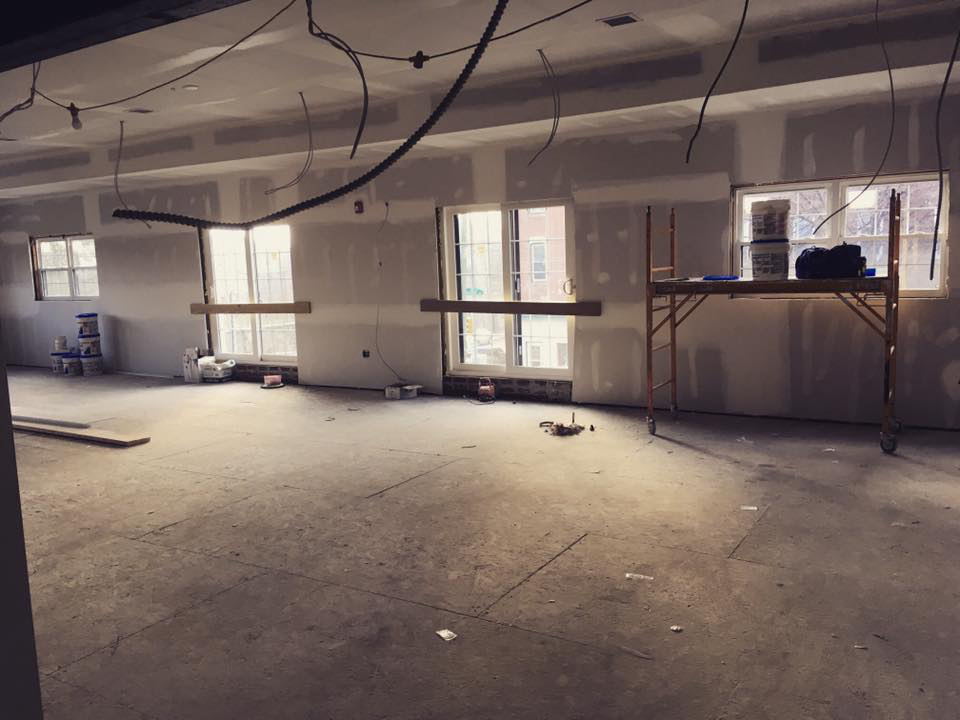 So why go through the trouble of essentially creating an entire second floor studio from scratch? Dancing, especially tap dancing, has been ingrained in Hetherington. "It wasn't enough for me to rehearse once a week or do a show once a year," Hetherington said. "It's what gets me out of bed in the morning. Tap has given me so much, the highest highs, I feel in some way I just need to give back and this studio is my way of giving back." Hetherington, a Northeast Philadelphia native, feels that tap is more than just a personal passion of hers. She believes that it is in the DNA of Philadelphia itself. But after Hetherington returned from graduate school in Charlottesville, Virginia, she felt something was different.
 "Growing up in Philadelphia, I've been tap dancing my entire life. I looked around, and there was nothing happening tap-wise," Hetherington said. She gestures to an old poster of renowned Philadelphia tap dancers LaVaughn Robinson and Germaine Ingram. "They are two of our tap kings and queens. There was so much happening when LaVaughn was alive. There were shows and all sorts of Tap Dance Day celebrations and, luckily, I grew up in all that."
 "Philadelphia is really the tap capital of the world," Hetherington said, "There were many tap masters of the 20th century that were born here. The way the city was structured, there were so many theaters and jazz bands coming through. [Tap] grew up on Philadelphia street corners. So it's important for me to keep that vibe happening as much as I possibly can."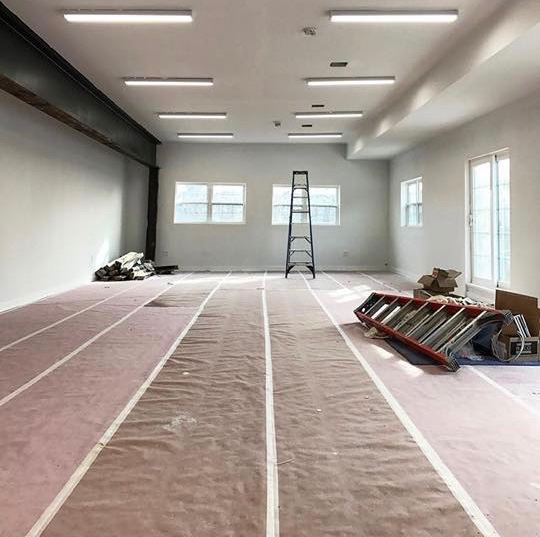 Hetherington, at a loss, wondered what she could do to bring the art she loved so much back to the city that taught her to love it.
 This newfound motivation helped Hetherington launch a series of projects, one of which was producing a bi-annual tap and jazz music showcase where groups of all sizes, experience levels and styles could show their performances on stage. "After my 11th show I had just had my third [child], so I was done with it," Hetherington laughs. It was then that Hetherington got a grant from Small But Mighty Arts, an organization that funds emerging artists in Philadelphia. Small But Mighty Arts gave the grant with the intention of using the money to scale up Hetherington's efforts. Since securing her first arts grant, Hetherington has received funding from Pennsylvania Council on the Arts and the Philadelphia Cultural fund.
 What grew out of this was the Philadelphia Community Tap Project. "It's a free platform for tap dance education and performances. Basically, anyone can join, you don't need shoes, you don't need experience, you don't need anything. Just show up," Hetherington explained. This year, rehearsals for the Philadelphia Community Tap Project will be held on March 19th and April 23rd from 12PM to 3PM. Performances will be held May 20th and May 25th at City Hall to celebrate National Tap Dance Day. Funding for the Philadelphia Community Tap Project comes from Philadelphia Cultural Fund and Pennsylvania Council on the Arts.
 Turning Sound Space Dance Studio into a community space is especially motivating for Hetherington — it is a motivation that goes well beyond the simple desire to dance.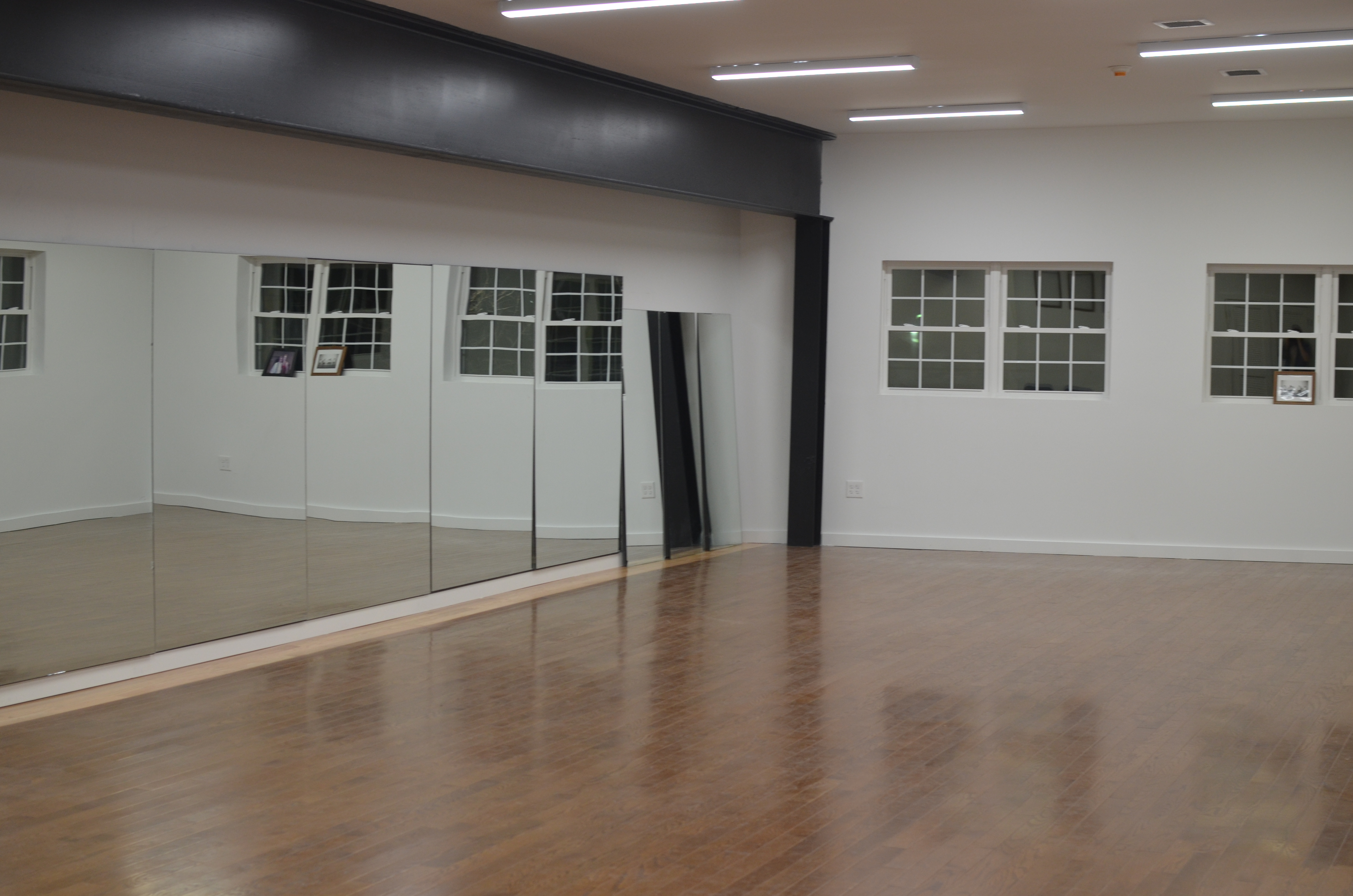 "In fact, this project, I tell people all the time," Hetherington said, "I don't make any money at it—I've lost money probably every year even with the grant money. I do it because it will bring me to tears every time. You see people get up there and perform and you would never think in a million years they were going to pull it together. There's something about being in a room with 20 people trying really hard at something. It's just awesome seeing 20 people making all this music that they didn't make three months ago."
 "I really hope this becomes a community space. There's just such a need for it here on so many levels. Bringing people in to dance and sing and make music with their own bodies is so powerful. I honestly think it's one of the most political things we can do sometimes is to create good vibes with the music and the dance that's inside of us."
For more information, visit Soundspace Dance Studios website https://www.soundspacephilly.net/