A&E in Art Museum
The Buzz: Craft Beer, Spirits and Coffee Vendors Take Over the Free Library
---
  Dozens of local craft breweries, coffee shops and other food and beverage companies filled the fourth floor of the Central Branch of the Free Library of Philadelphia Saturday evening.
  This busy gathering, coined "The Buzz," invited dozens of people to purchase tickets to help support some of the best local breweries, coffee shops and other catering services. A quarter of the proceeds went to the Free Library of Philadelphia.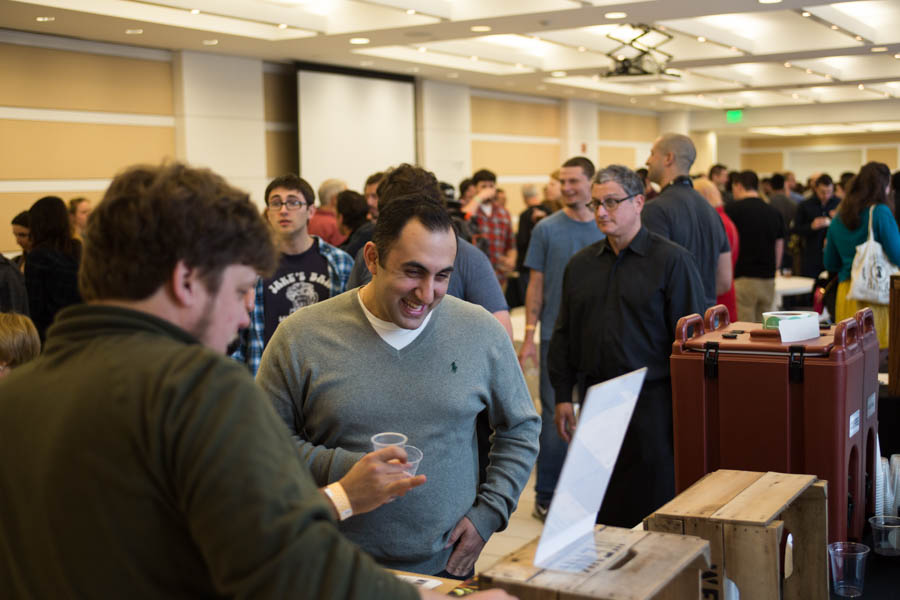 This library fundraising aspect was important to Sarah Flood. She's a manager at Mugshots Coffeehouse, located at 1925 Fairmount Avenue, and said the services that the Free Library provides are vital.
  "The Library is a really cool place because it's really central to education," she said during the event Saturday. "And me, having a son, that's important."
  Along with supporting the library, "The Buzz" was also important because it allowed the vendors to directly interact with potential customers, said Tim Patton, founder of St. Benjamin's Brewing Company at 1710 N. 5th Street.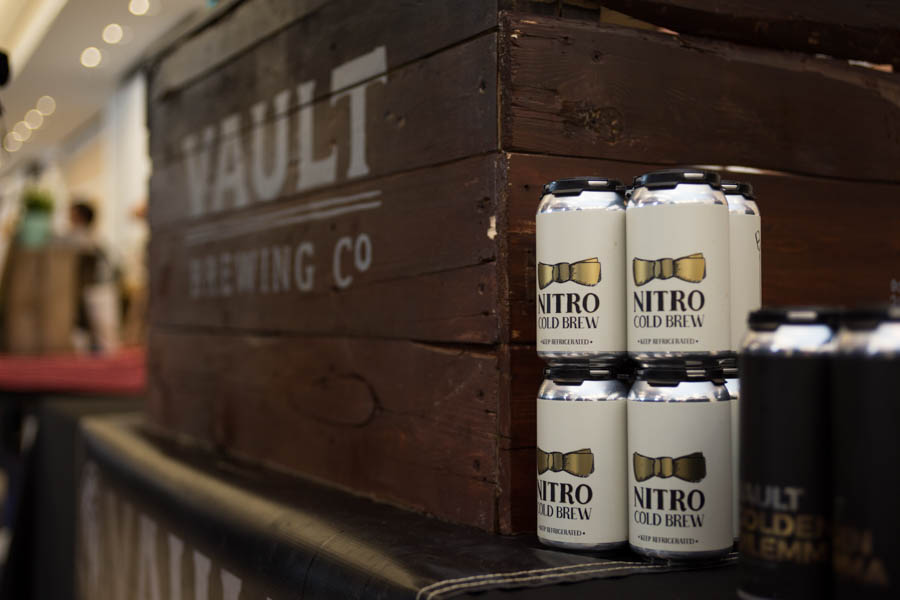 "I think the most important thing that comes from these smaller events is the one-on-one connection," Patton explained. "Really talking to people about the brand, the beer, the history — kind of the personality of the people that work there. That's what I think people crave when they're not at a giant beerfest to really experience."
  During the event, people bustled around the fourth floor of the library, eventually moving outside to a large rooftop terrace to enjoy the warm weather and views of the Benjamin Franklin Parkway and city skyline.
  Meredith Rebar of Home Brewed Events — a company that teaches clients to brew their own beer at home — organized the event, getting more than a dozen companies to sign on for "The Buzz".
  Tori Gilbert, a spokeswoman for the Free Library of Philadelphia Foundation, commended Rebar for her work, and also hoped its success would garner more interest in the library and its foundation.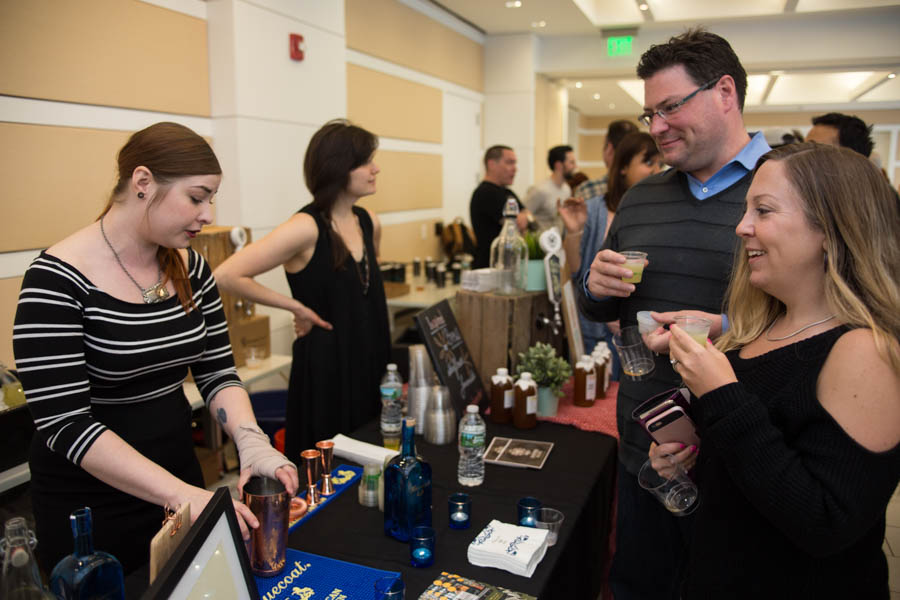 "We love to welcome everyone into our building or to our online resources," Gilbert said. "This is just another way to get people to learn about us … we're always looking to connect with more people."
  The event also served an important role in getting new businesses a chance to introduce their brand, even if they were close to the library itself.
  Bar Hygge at 1720 Fairmount Avenue, a bar, restaurant and lounge that offers in-house beer, spirits and a focus on neighborhood comfort food, according to its website.
  "A lot of people probably even haven't discovered us yet," said Tom Baker, a co-owner of Bar Hygge. "So we're doing this to let them know we're here."