Family, Music, News in Fairmount
TOMORROW: Kidchella Concert Coming to Smith Memorial Playground
---
 For youngsters who are ready to rock, Smith Memorial Playground & Playhouse will be hosting an event on Friday, July 15th: The 3rd annual Kidchella, an annual children's concert.
 "[Kidchella] has grown since its inception," said Zoe Hillengas, Smith Memorial's Communications Manager. "In 2014, it was a small concert on the front porch of our Playhouse and about 300 people enjoyed the concert on our front lawn.  Last year, we got a 15'x20' stage and moved the concert inside of our 6.5 acre Playground.  That concert drew 1,500 people."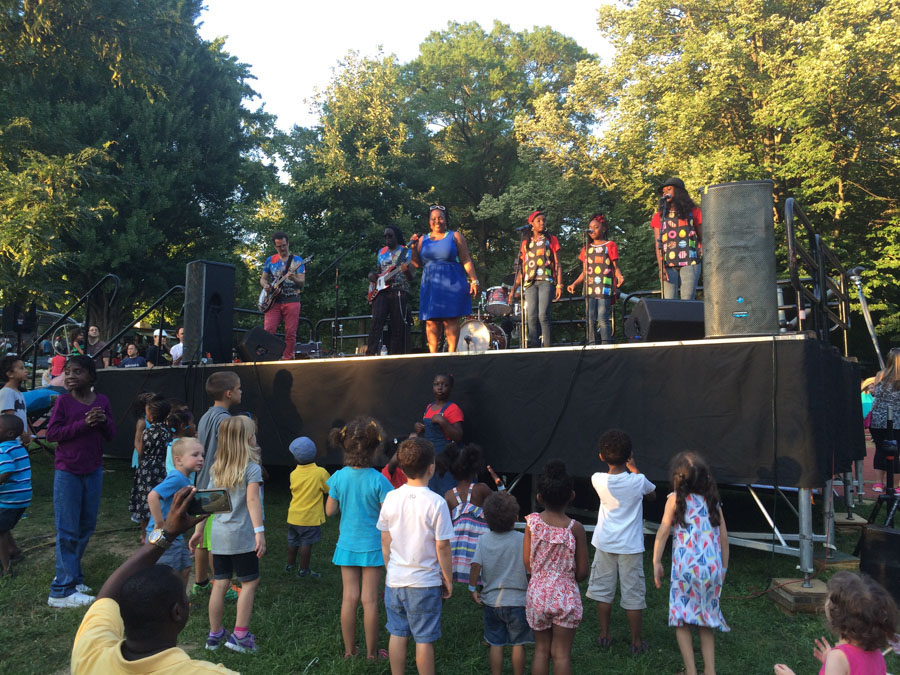 This year Kidchella has expanded to a three-concert series, with a concert on the 3rd Friday of June, July, and August. Each show features two nationally acclaimed children's music performers per concert in varying genres and emceed by Kathy O'Connell of WXPN's Kids Corner.
 Smith Memorial Playground is located in Fairmount (3500 Reservoir Drive, East Fairmount Park). Founded in 1899, Smith's mission is to be Philadelphia's foremost resource for play by providing opportunities for unstructured creative play for children 10 and younger.
 The next event will begin on July 15th at 5 PM, when families are invited to bring their own picnics or purchase food from the variety of available food trucks. Music begins at 6, featuring Shine and the Moonbeams, an R&B / soul group, and Moona Luna, a bilingual Latin rock group. Both are nationally acclaimed children's performers.
 "Our June kickoff concert was great," Hillengas said. "We had a variety of food trucks and craft activities on our front lawn beginning at 5 PM (and this) event will be set up the same way."
 The concert costs $10 for children 1+ and adults or $5 for Smith members.  Tickets are available at https://smithplayground.ticketleap.com/kid2016.