News, Profiles
"You Will Pay Bitch For Fred": Republican Candidate for the 197th Receives Suspicious Threat at Her Home
---
In the ongoing soap opera that we'll continue to call "As the 197th Turns," Lucinda Little, the Republican candidate for 197th Legislative District, woke up Monday to a threat in her mailbox. The note read: "You will pay bitch for Fred." In addition to breaking grammar rules, it's illegal to threaten someone, so Little's husband called the police and filed a report.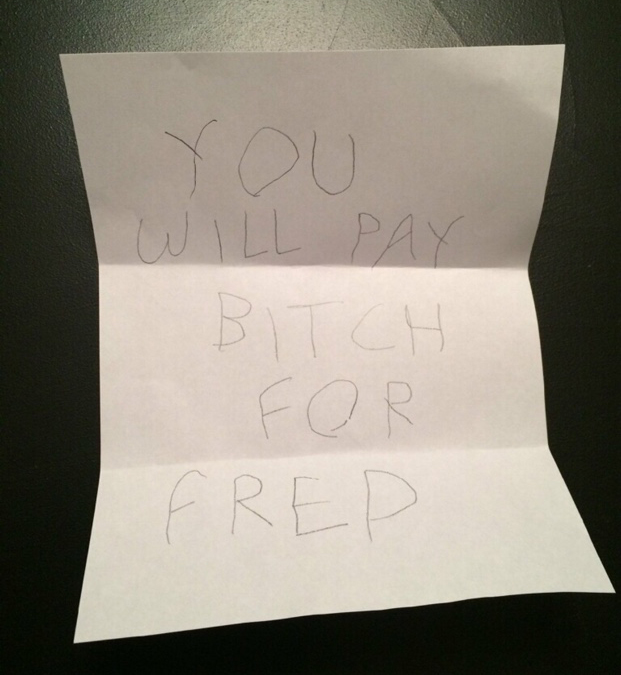 The note seems to allude to Fred Ramirez, the candidate who was removed from the ballot by Judge Ann Covey last week after losing a residency challenge. The Democrats may back Emilio Vazquez as a write-in option.
There's no indication that anyone associated with either Democrat's team had anything to do with the note left at the Little household.
On Monday afternoon, Little told Spirit News that she is "saddened" that someone is doing something like this in this race.
"I had nothing to do with Fred Ramirez getting removed from the ballot," she said. "I just happened to be the opponent."
Little said the threat will not deter her from continuing to run to represent "our neighborhood."
A spokesperson for the Police Department said the note will be investigated. The spokesperson added that no extra efforts go into the investigation despite its connections to a political candidate. "It's investigated the same way as if [your] grandmother received it," the spokesperson said.
Emilio Vazquez, the new candidate who may be supported by the Democratic Party, is a Philadelphia Parking Authority employee. He filed papers with the PA Department of State today to be a candidate. According to PPA rules, he must "resign or take a leave of absence." As of 3PM on Monday he had done neither, but a PPA spokesperson said Vazquez was not working today and therefore would not be required to take that action yet.
Vazquez is a Revenue Auditor for the PPA airport parking operation. He's been with PPA since 2003.
Cheri Honkala, a well known Kensington-based activist, is also running a write-in campaign with Green Party backing.