Community, Features in Kensington
Councilman Oh Becomes First City Republican to Sign Pledge to Combat Islamophobia
---
On Friday, February 19, State Sen. Art Haywood (D) and Councilman David Oh (R) visited Al-Aqsa Islamic Society (1501 Germantown Ave.) to sign the Arab American Institute's Pledge to Combat Bigotry. Councilman Oh became the first Republican in Philadelphia to sign the pledge.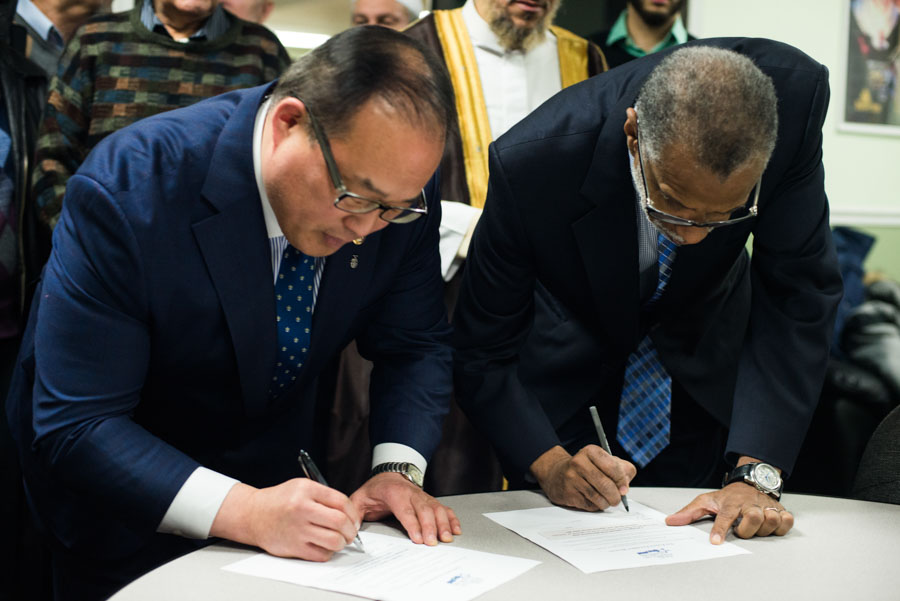 The pledge — which has also been signed by folks like former Mayor Michael Nutter, Mayor Jim Kenney and former Governor Ed Rendell — commits its signatories to support civil discourse, to refrain from participating in anti-Arab and anti-Muslim speech or actions and to stand up to those who do.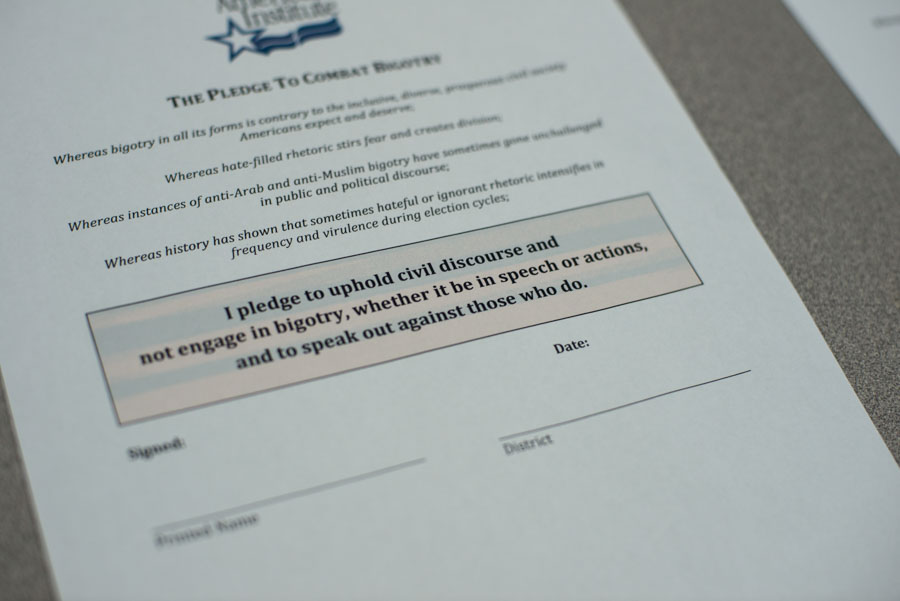 "It's my honor to present this along with Senator Heywood to Marwan Kreidie and to the community," Councilman Oh said to a packed prayer room at Al-Aqsa. The Councilman shook hands with Kreidie and other members of the congregation before signing the document with Senator Heywood.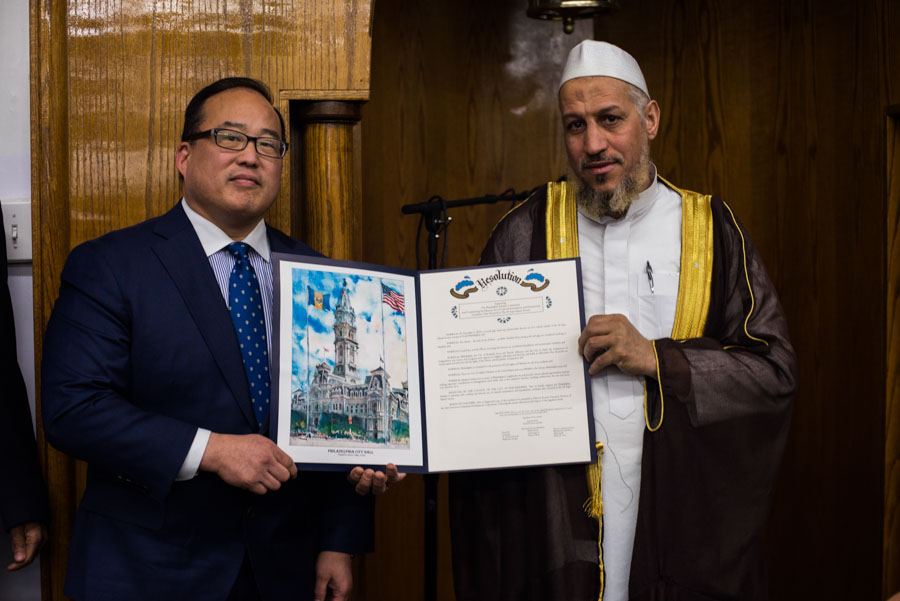 Regarding his party and it's members, Oh said,
"We're the party of Lincoln. Don't be afraid to stand for your beliefs and don't be afraid to stand with others."
He added, "Everything is about equal rights and process of law. We should not tolerate any type of discriminatory actions and certainly nothing as vile as throwing offensive animal parts at a religious place. I'm proud to be here and I'm proud to represent the many Republicans in our city who stand together with our Muslim community."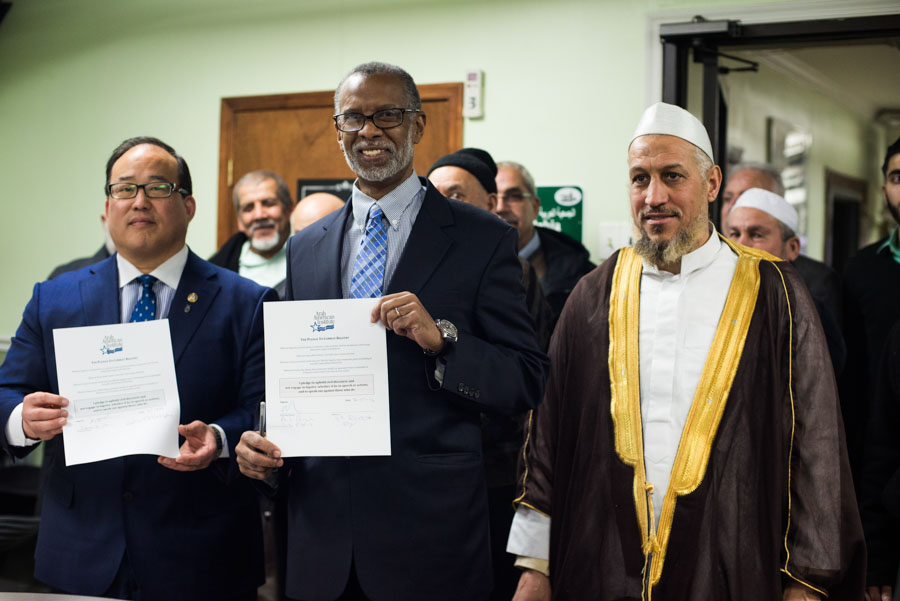 Al-Aqsa became the target of an apparent act of Islamophobia after a severed pig's house was found outside of the mosque on December 7, 2015. Following the incident, a "Picnic for Solidarity" was held and more than 350 people of all faiths and creeds gathered to show their support for the local Muslim community.
Philadelphia's Mural Arts program is currently working on a new piece of art at Al-Aqsa, entitled Windows to Peace, which will feature a painted mural and hundreds of handmade tiles with personal inscriptions from volunteers and members of the community.