Community in Northern Liberties
Orkney Park a Burst of Green Against Northern Liberties Tide of Construction
---
 When Mitch Deighan and his partner Mike moved to North Orkney Street in 1979, Northern Liberties was nothing like the up and coming place it is today.
"There were many land speculators who actively warned everyone, don't invest in Northern Liberties, it's not going to go anyway," Deighan said.
 The road, a cobblestoned cartway, was the worse for wear—according to Deighan it was "an abandoned wilderness," with thick organic debris leaving the place more of an archeological dig than a functional road. Horses went out to pasture a little further past North Orkney, via a stable a few houses down from Mitch's.
 Today, the newly conceived Orkney Park, a rare green space in its swelling neighborhood, cuts a much tamer figure. A network of stone bordered walking paths crisscrosses around the four square parcels that once hosted horses. A fifty-five-foot cottonwood tree drapes overhead, along with smaller trees and shrubs. And North Orkney Street has been thoroughly cleaned.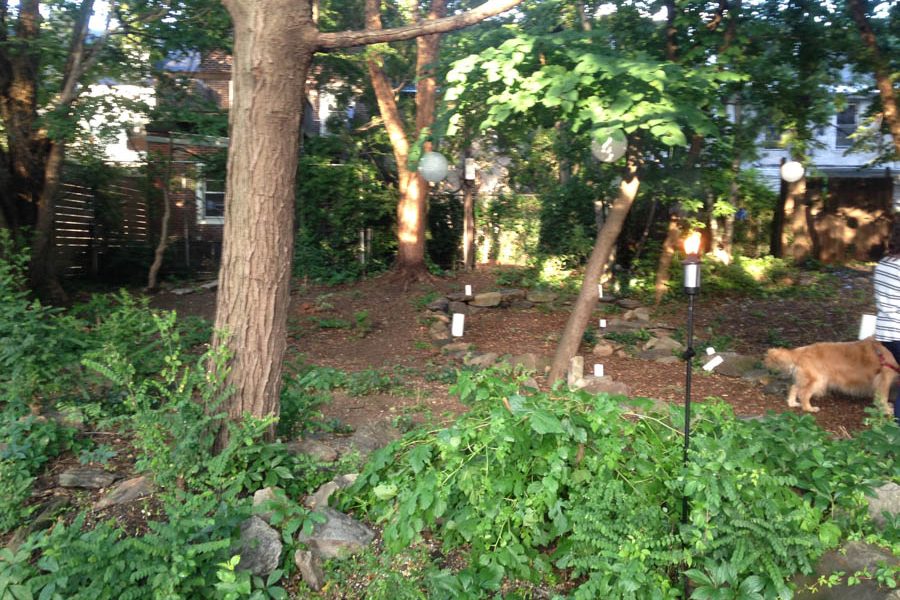 "It's a place of tranquility. It's a place of refuge," Donald Philips, one of the leaders of the Friends of Orkney Park, the organization responsible for protecting and restoring the land, said.
 "It's nice to be able to go sit somewhere and be surrounded by that," he added
 Philips says that, in addition to hosting people, the park has been a stomping grown for birds, opossums, and squirrels. "At any one time there's literally hundreds of birds," he said, adding that the local Audubon society identified 15 different avian species.
 About two years ago, Philips, who has been living on North Lawrence Street, just in front of Orkney, since 1989, started talking to neighbors. "it would be really nice if we could keep this old growth kind of place free from development. Every little square inch is being built up."
 Deighan had the property on the market, but when Philips approached him with the idea, he was" fabulously excited about it," Philips said, and abandoned his plan to sell it.
 A community meeting was held to test neighborhood support for the project, and 55 people showed up. "We usually only get that number if there's a crime spree," Philips said.
This past spring, a clean-up session was launched at Orkney, and even more people came to chip in a hand.
 Friends of Orkney Park has been officially designated a 501c3, and the land is to be put in a trust to ensure that it stays untrammeled by development in its future. "We're trying to align ourselves with a lot of people who can assist us with where we can get money," Philips said, adding that the price tag would be in the six figures.
 One place they are starting is the local community. Last Wednesday, June 21st, they threw a Summer Solstice fundraiser, with a cello player and jazz quartet serenading over a hundred neighbors who enjoyed a spread of food and drink from fifteen area restaurants.
 "This is the craziest street in the whole city," Sara Hirschler, another organizer from Friends of Orkney Park, said.
 "I love the feeling of being in the woods," she added.
 "We're saving the last wilderness," Phillips added.