Community, Features in Kensington
Inside Greensgrow's Farm Venue Preview Party
---
On Friday September 18th, Greensgrow Farms and Birchtree Catering teamed up to put on an event to showcase the talents of local vendors to potential clients in the area.  About thirty vendors posted up throughout the garden and warmly welcomed guests. The farm was transformed into a dreamy, fun, and romantic environment as the vendors made it easy to envision beautiful and memorable events coming to life in this space.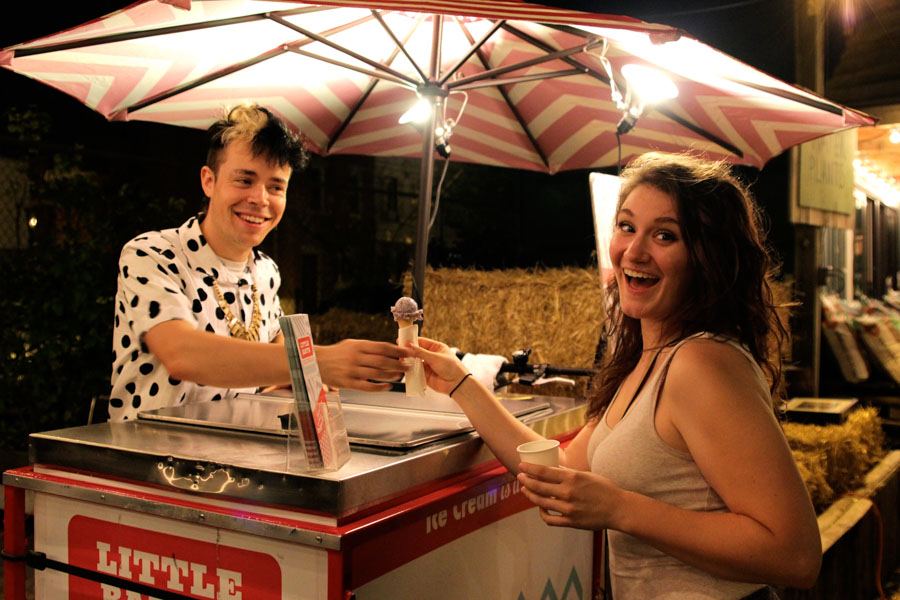 Birchtree Catering offered seasonal samples throughout the evening. Guests could pick on fancy popcorn, pickled and smoked veggies and root vegetable chips. Other appetizers like corn fritters with barbeque chicken, mushroom toasts, and roasted cauliflower were served by friendly staff. Bartenders provided by Swig, an event staffing and coordination company, mixed up cocktails with booze from Rowhouse Spirits and served beers from its next-door neighbor, Philadelphia Brewing Company. Swig bartender Heather Neitzel loves her job and the personal services offered by Swig.
"We help people put special touches on all kinds of events, not just weddings," she said.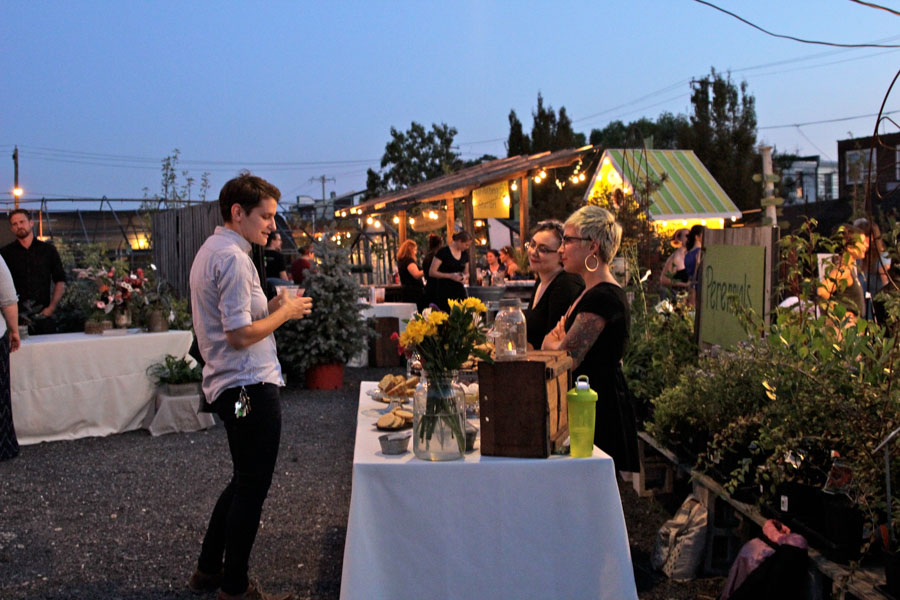 Guests flipped through photo books and watched slideshows of local photographer's work, brainstormed with florists about colorful arrangements, all while sampling ice creams from Weckerly's and Little Baby's. For cake and cupcake offerings, Nutmeg Cake Design and Cake Life Bake Shop brought their crafty desserts. There was something for everyone. With each vendor's personal style and creativity coming to life at their booth, attendees could find options that really spoke to them and their particular event.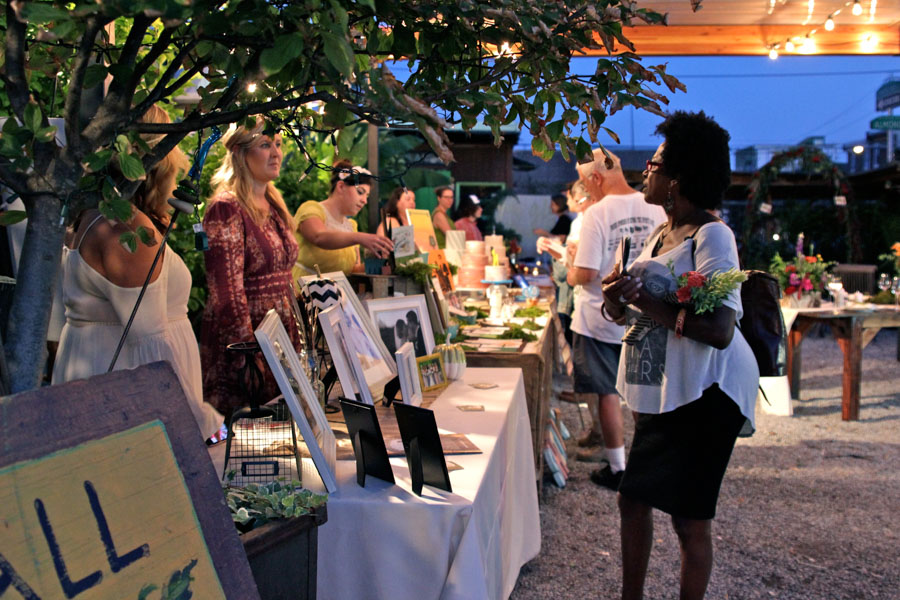 Philly Music Lab, for instance, exists to connect people to varied entertainment options.
"We like to offer more unique options for people who might not just want a string quartet," said founder, Samantha Wittchen.
As time and people progress, putting your own personal touch becomes more important and more possible. The vendor displays, personalities, and styles showed attendees the countless options for truly making an event all their own.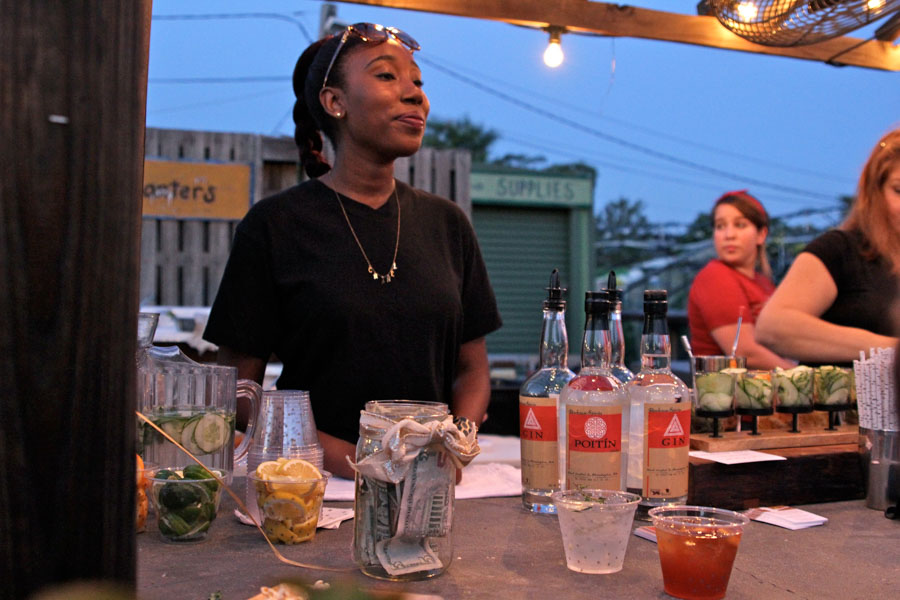 Maybe you want a banjo player, ginger-vanilla cupcakes local brews in mason jars, and ReAnimator espresso shots to pick your guests back up if they start feeling sleepy. That's all possible. Greensgrow Farms proved to be the perfect setting for a garden party of any kind with the help of these crafty, local vendors. The possibilities were endless.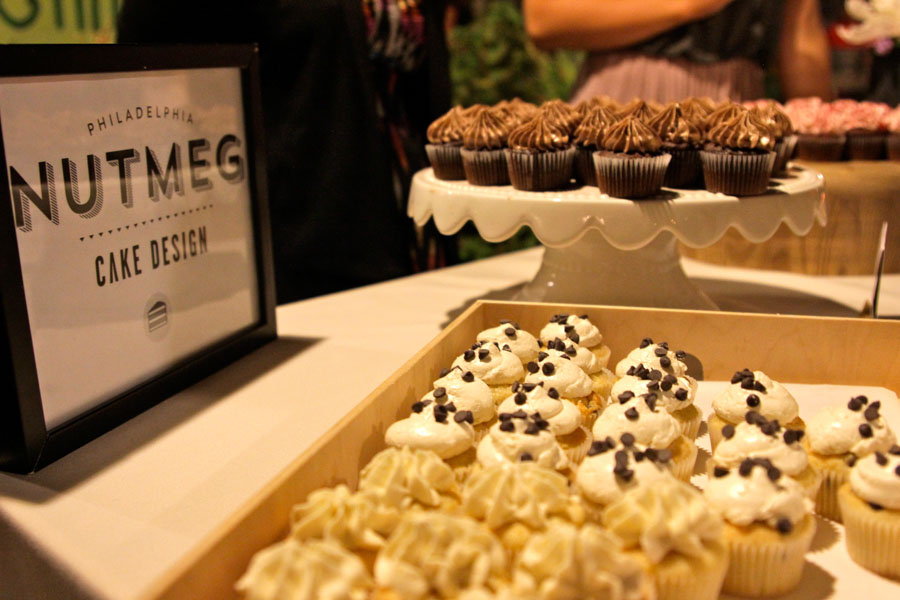 For full list of vendors in attendance click here.