Community, Features, Food, Gardening in Strawberry Mansion
A Greenhouse in a Desert
---
Strawberry Mansion Community Garden gets winter-proofed
In the summer months, a garden blooming with leafy greens and bulging fruits flourishes on the corner of Ridge Avenue and N. 32 St., near Strawberry Mansion high school. An area largely considered to be a "food desert" where junk food options are more readily available than their fresh food counterparts, this garden signifies progress, the first step in combatting a problem that had a 2009 report from the Philadelphia Department of Public Health indicating that the neighborhood had among the highest levels of diabetes and obesity in the city.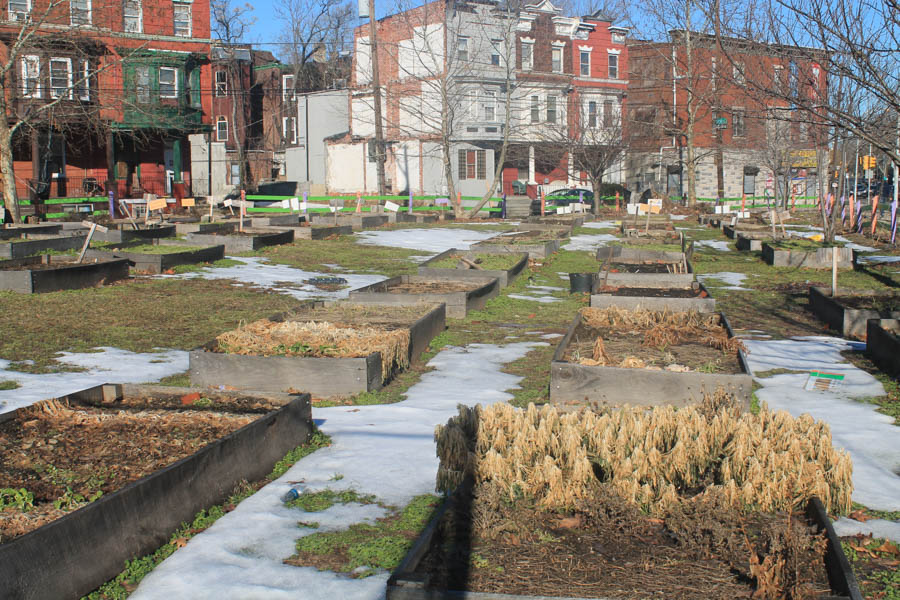 Neighbors have praised the garden's lightspeed growth. Even though new garden beds have been added each year, the waiting list has shown the consistent demand for more. But, up until this point, the winter months have put the progress on pause; not any more.
A joint effort between the Strawberry Mansion Community Development Corporation, The Pennsylvania Horticultural Society (PHS) and the East Park Revitalization Alliance (EPRA), a greenhouse outfitted with solar paneling will soon be standing next to the oasis. A shelter is also being constructed to serve as education center and gathering place for gardeners as well as students from the high school's culinary arts program.
"It was originally in the plans when we first conceived the garden," Tonnetta Graham, president of the CDC said. "But you know, funding issues. So, we broke it into phases."
Phase one was to construct about 40 plots for community members alone. Now they have moved on to the next stage: the greenhouse.
Suku John of the EPRA explained that this greenhouse, the skeleton of which can already be seen protruding from the earth amongst the snow, is just the latest in a series built by PHS in conjunction with their City Harvest programming.
"This garden is great because, not only is it fun, but it provides healthy fruits and veggies which can be expensive," Graham said.
"Basically, in City Harvest we work to supply urban growers with materials and supplies to grow organically in the city, " explained Lisa Mosca, City Harvest Program Senior manager.  Mosca said that this means providing urban gardeners with equipment as well as seedlings to transplant into their own gardens and a variety of other resources, including educational ones.
In regards to combating food deserts like Strawberry Mansion, studies have revealed that plopping a grocery store or a farmers market into a community in need, isn't going to get the job done by itself. Put best by Mosca, "it doesn't matter how much food is grown if people don't enjoy eating it." Residents have to be taught how to utilize the food and prepare it to suit their taste. Which is exactly what unfolds within the garden's workshop series. "For a lot of us, including myself, who were new gardeners, there was a bit of a learning curve," Graham said.
The garden itself is facilitated by a neighborhood garden club that, in addition to meeting once a week, offers workshops provided by EPRA and PHS ranging in topics from, how to preserve your foods to how to get rid of bugs.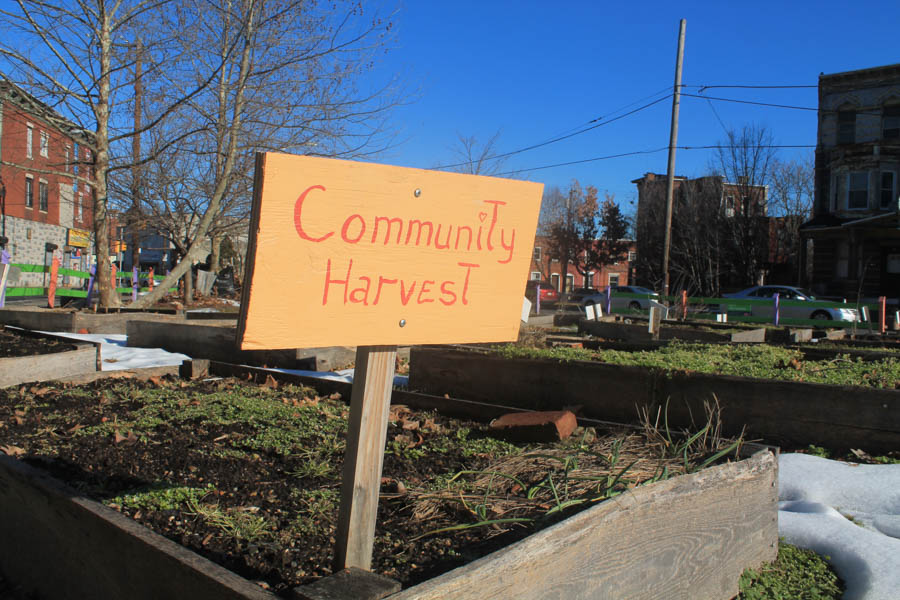 At the mention of the bug class, Graham laughs heartily.  "We wanted more workshops, we wanted to learn more about how we could sustain ourselves."
In addition to the workshops, the community, seeking more knowledge to embark on their greenhouse endeavor, sent four members to receive 350 hours of training as a result of another grant. The training is focused on organic production, agriculture and business skills among other topics.
"It was really fortuitous that both grants came along at the same time," Mosca said. "That way we were able to start constructing the greenhouse and get a core group trained at the same time."
Encased in a fence doused in vibrant shades of purple, orange and green, Graham calls the garden a bright spot in the neighborhood.  She said that one of her favorite aspects of the process has been watching the community grow together as well as the plants.
"From 9 [years old] to 99, we have everybody out there so, it is really great to see the different interactions and to see us care for it because, well we thought maybe that people would trash it."
Graham said that since the garden is only protected by a fence that is mostly for show, many feared that it would quickly be vandalized, but that has not been the case. Instead, neighbors have joined together around it.
Still, John emphasizes that while the garden, which began as a vacant lot a little over two years ago and now serves a mix of about 30 families and individuals, has made real strides, it has not vanquished the problem of food access in the neighborhood. The gardeners are really only a few members of a community of thousands.
This is only one piece in a much larger effort to improve healthy food access and raise awareness of what John describes as a "messed up food system," within the Strawberry Mansion community.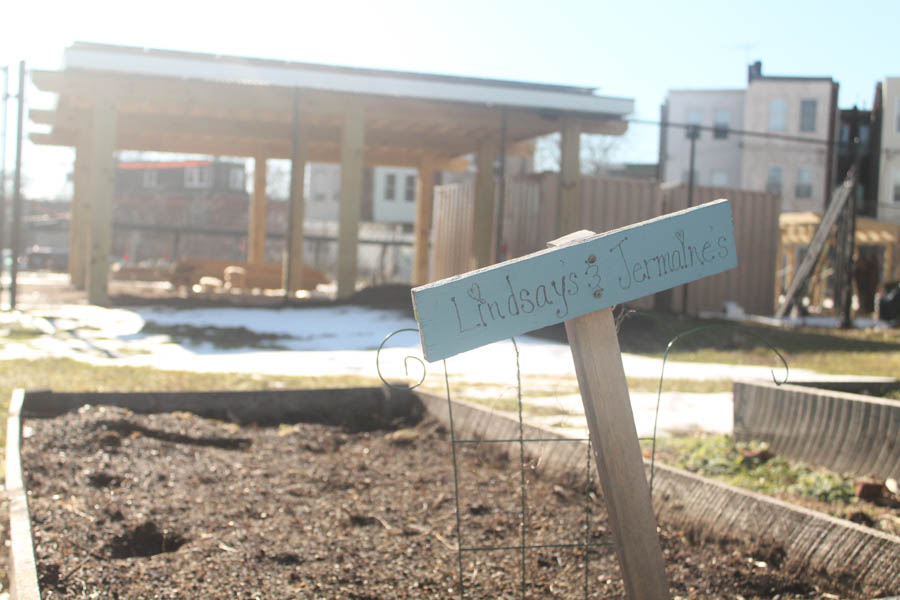 "For people who were interested in gardening, this was great. But, now we need to figure out a way to engage others," John said. "But, it is my hope that with the greenhouse the people will see it and say 'hey, can I help?'"