Fashion, Features, Local Business in Fishtown
American Made: Franklin & Poe Resists "Fast Fashion" While Championing Domestic Manufacturing
---
  During a military deployment overseas, two men got to talking about finding a really good pair of jeans. Andrew Li was working a private defense job. Chris Caquelin was with the United States Army. Their conversation started them on a search which yielded a host of small brand manufacturers making raw denim jeans in the U.S. This discovery eventually led to an idea for a business, one which would promote and distribute exclusively American-made clothing.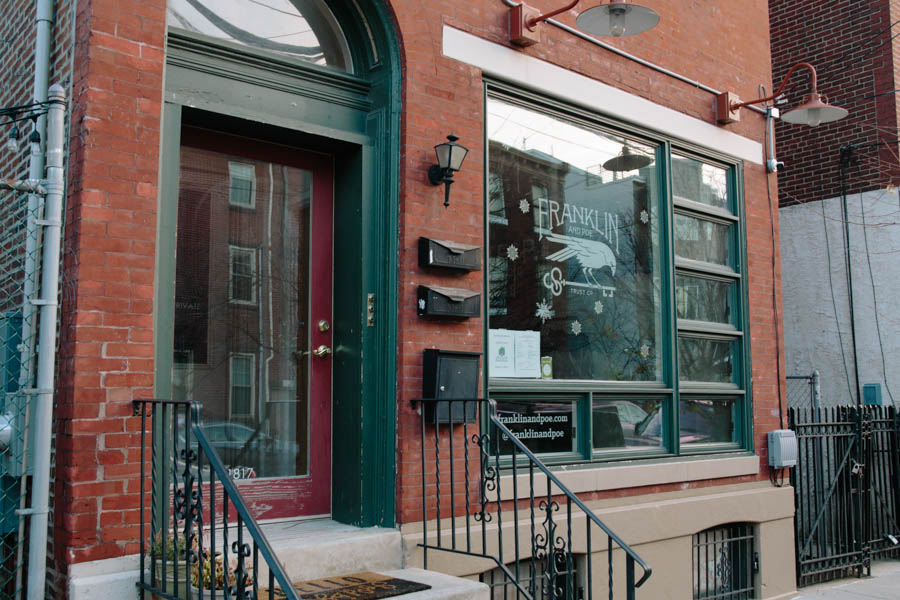 When the pair returned to the States, Caquelin settled in Baltimore, Li in Philadelphia. They spent the next several years researching brands which designed, manufactured and distributed clothing all within the U.S. When the time was right, they opened Franklin & Poe, a boutique clothing retailer, with a Baltimore location run by Caquelin and the location here in Fishtown, at Frankford and Berks, run by Li.
  The two men describe their store as a resistance to an idea known as "fast fashion." This term refers to inexpensive clothing which, while in keeping with current fashion trends, is made poorly and cheaply in factories overseas. Over the course of the last few decades, with more and more clothing manufacturers outsourcing production to cheap, factory labor overseas, fast fashion has become the dominant business model in the American textile industry.
  "People buy something cheap, wear it for a little bit, then they throw it away," said Li. "And that's something that has become part of our culture. The U.S. has the highest rate of disposed clothing in the world."
  "Clothing used to be an investment," added Caquelin. "You look back at your grandfather's boots, those weren't cheap to him. Even though we might look back at the price and think it's cheap now, those were an investment. You wear it, you love it, and it becomes as much a part of you as you are of it."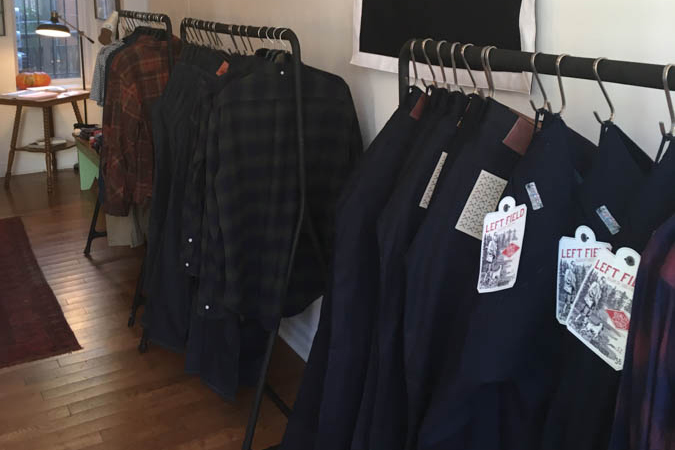 This is the kind of clothing Franklin & Poe aims to distribute: durable, handcrafted items that will transcend fashion trends.
  "Certain things never go out of style," said Caquelin. "White t-shirts, blue jeans, boots. None of these go out of style. And all of these are hard-wearing, durable items."
  Li and Caquelin make no secret about the fact that the clothing sold in their stores is on the more expensive side. They have no intention of competing with other retailers on price. Instead, they have chosen to compete on quality and message. The products they sell will last the buyer much longer than their cheaper counterparts so Li and Caquelin hope customers will view their purchases as long-term investments.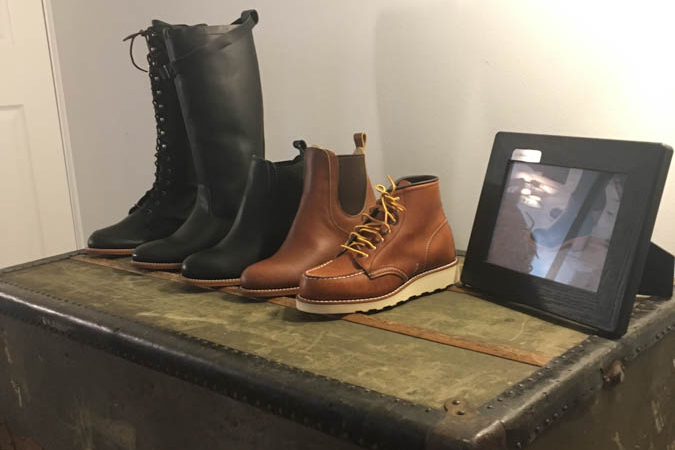 "The average person, right now, wears an article of clothing between 5 and 10 times," said Li. "The clothing we're selling could last them 20 years."
  Caquelin talked about the relationship between Franklin & Poe's products and the vintage market.
  "The thing people are drawn to in a vintage shop is the story behind the item. Man, I wonder who had this and what did they do in it?" He said. "Our shop gives people a chance to be that original owner. You get to imbue it with your life. You get to create from the beginning something that will become vintage someday. Because it will be around that long."
  "I still have my Army t-shirts from the 1990s," Caquelin continued. "They're threadbare, but they don't have holes and the ones we sell here are of even higher quality. These shirts saw combat duty. And that's why I won't get rid of them because I look at those t-shirts and I can essentially see my entire army career."
  For more information on Franklin & Poe, check out their website at https://franklinandpoe.com/ •