Fashion, Features
Dressing With Spirit: Wardrobe Picks for Fall 2015
---
After a few weeks of watching the temperature struggle to stay above 70 degrees, it's officially fall — I, for one, couldn't be more thrilled. Autumn is my favorite season for many reasons: The air smells good, the leaves change color and, perhaps most importantly, the clothes are great.
Something about fall always demands a few additions to the wardrobe; perhaps it's the tradition of shopping for clothes for a new school year. In any case, the dropping temperatures mean we actually begin to wear more clothes and layers, and staying warm while looking cool is no easy task. When creating a seasonal wardrobe, there are three things to keep in mind: color, comfort, and trends.
For an idea of what colors work best in the fall, look to nature! The fiery reds, yellows and oranges of fall foliage make great choices for tops, sweaters and dresses. Fall-friendly colors for pants, coats and shoes tend to be neutrals like black, brown, tan and gray.
As for comfort, this transitional season calls for garments that aren't too warm — don't get out the ski jackets just yet — but that will keep you cozy when the temperatures dip below 60. An easy solution for those days when the air has a nip to it but it's still warm indoors? Layers! For most of October and November, a great strategy is to wear a lighter shirt like a cotton button-down or thin blouse, with a sweater or light jacket overtop. Another way to keep warm on a fall day is to begin accessorizing with scarves. Many retailers have begun to carry an assortment of lighter scarves and wraps that make it easy to bundle up when you're outdoors, but aren't too bulky to throw in your bag if you get warm.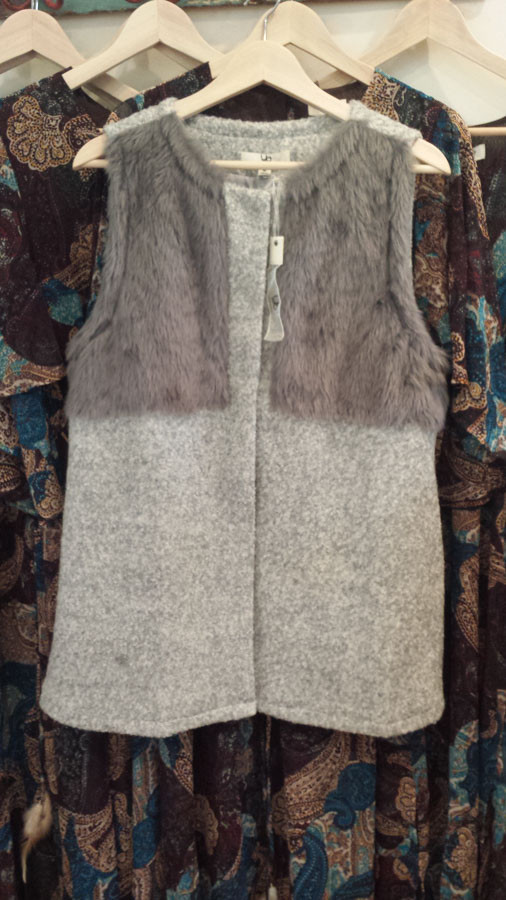 Some trends come and go quickly, but every year you can count on a few standards lining the shelves in early fall. At this time of year, you can never go wrong with plaid. Whether it's a comfy flannel shirt or a patterned dress, this classic design is always a safe way to add some visual dynamics to your fall look. For women, this is the time of year when we say goodbye to bare legs and seek out fashionable leggings, stockings or tights. For the past few years, colored and patterned tights have been popular, but this year the style is returning to a simple, solid look for legwear. Want to do something a little different? Try grey leggings and tights, instead of the standard black. Different shades of grey are everywhere right now — it's the color of fall 2015.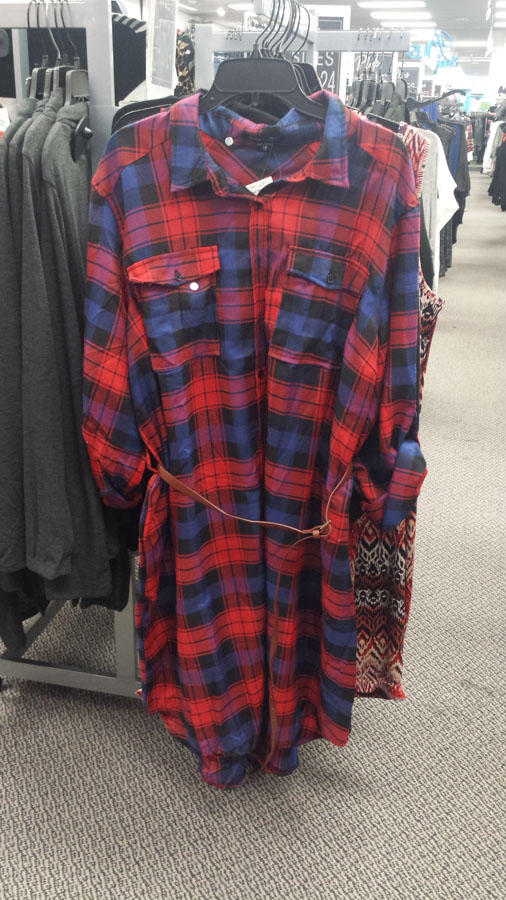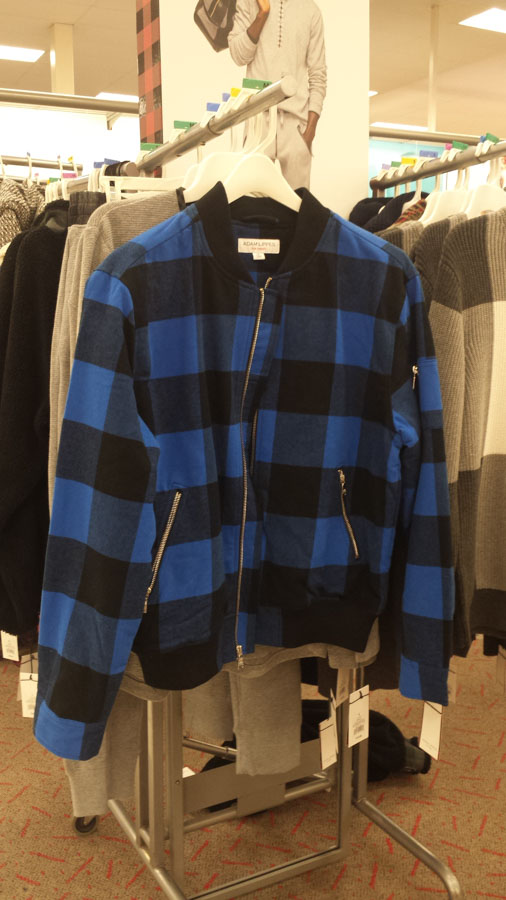 So, with these tips in mind, are you ready to add a few pieces to your fall wardrobe? I took a spin around the neighborhood to find some great fall looks.
The fur look is not for everyone, but it's back in a big way. This gray, sleeveless, faux-fur-lined vest will keep you warm throughout these transitional weeks until coat weather arrives. So soft! So 70s! $60 at Blend, 1860 Frankford Avenue.
An item that seemed to be in every store was the flowy cardigan. This version, by Mossimo, has a fall-friendly gray and black chevron print and would look great with jeans or leggings. $29.99 at Target.
I absolutely love this men's fall jacket by Adam Lippes for Target. The plaid pattern is an autumn classic, but the pop of color from the cerulean blue makes it unique. If you're feeling bold (and cold!) this is a great piece to wear daily through Thanksgiving. $64.99 at Target.
One summer trend that has definitely carried over to autumn is the maxi dress, but make sure to change things up with darker colors. I love this long-sleeved version by Naveda Couture – the colors work great for cooler weather and it would look awesome with boots and a denim jacket. $185 at Ritual, 819 N. 2nd Street.
Personally, my favorite fall color is anything in the maroon/red wine family, so I instantly fell in love with this fringed velvet kimono by Black Wednesday, a local Philadelphia label. Perfect for layering! $220 at Ritual.
It's an amazing feeling when you find a garment that is not only stylish but easy to throw on and go. That's the beauty of a piece like this plaid belted shirt-dress. Wear it with leggings, boots and a scarf, and you're fall-ready in no time. $17.99 at Rainbow with sizes up to 3X.