Fashion, Features, Photos in Fishtown
Dressing With Spirit: Primania Comes to Fishtown
---
If you happened to be passing down York Street on the evening of November 19th, you may have glimpsed an unusual scene outside of the 2424 Studios, the brick building that encompasses the block of York between Gaul and Cedar.
Even though it was cold and raining, young people were lined up almost halfway down the block waiting for the doors to open to the Skybox Event Center, the posh conference and events venue located in the building. Club music drifted from inside as the crowd chatted excitedly. Women teetered in sky-high stilettos and many of the men wore jackets and ties. The event that brought so many of Philadelphia's young fashion-forward crowd to Fishtown in the rain was the celebration of the launch of the new Primark store at the King of Prussia Mall.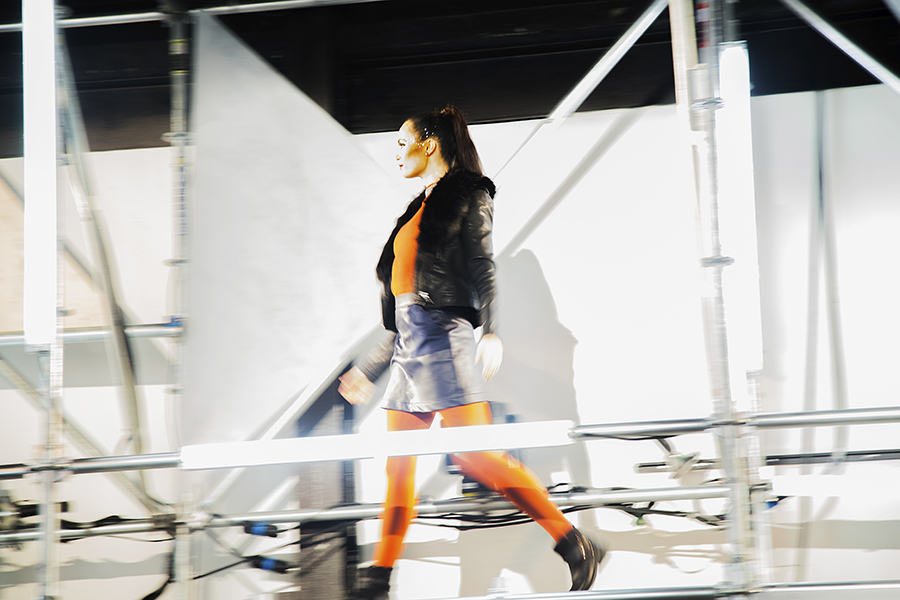 Primark, which was founded in Ireland in 1969, is one of the largest clothing retailers in Europe. Along with chains like H&M, Forever21, Target and Zara, Primark boasts a devoted following of those seeking "fast fashion," or trendy looks at affordable prices. American shoppers have been jealous of European's access to Primark goods for years — and now residents of the greater Philadelphia area will finally be able to get their hands on the store's stylish clothes for women, men and children. Their second U.S. location opens on Wednesday, November 25th at King of Prussia, the U.S.'s second largest mall, located just outside of Philly.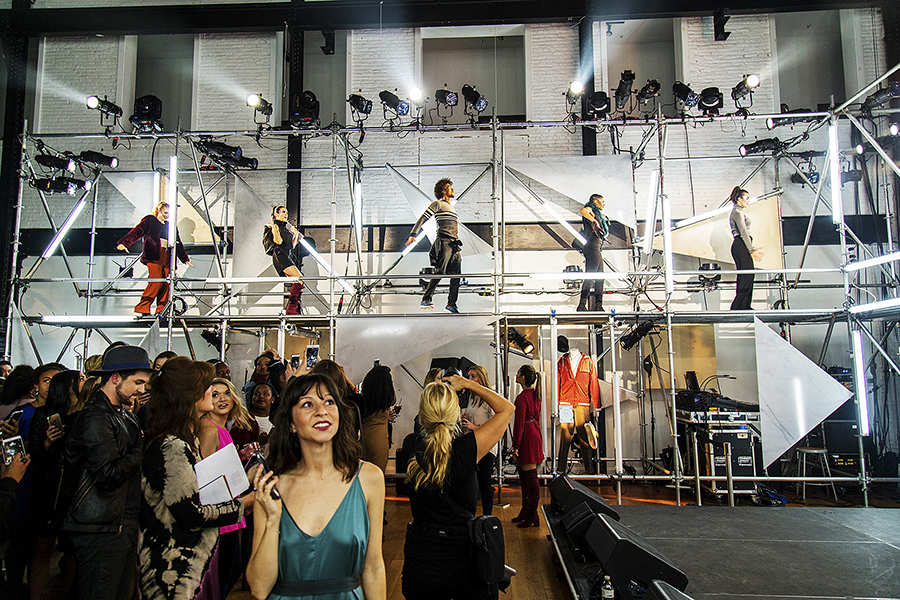 The event, hosted by lifestyle company Refinery29, was like Fashion Week meets a London nightclub. Once guests made it through the line and inside, they were greeted by models in slinky black dresses passing champagne, wine and tasty bites including eggrolls and shrimp cocktail. Cameras flashed everywhere — attendees were encouraged to take tons of photos and share them widely on social media. Good thing many of the fashionistas present seemed to be very skilled at taking selfies.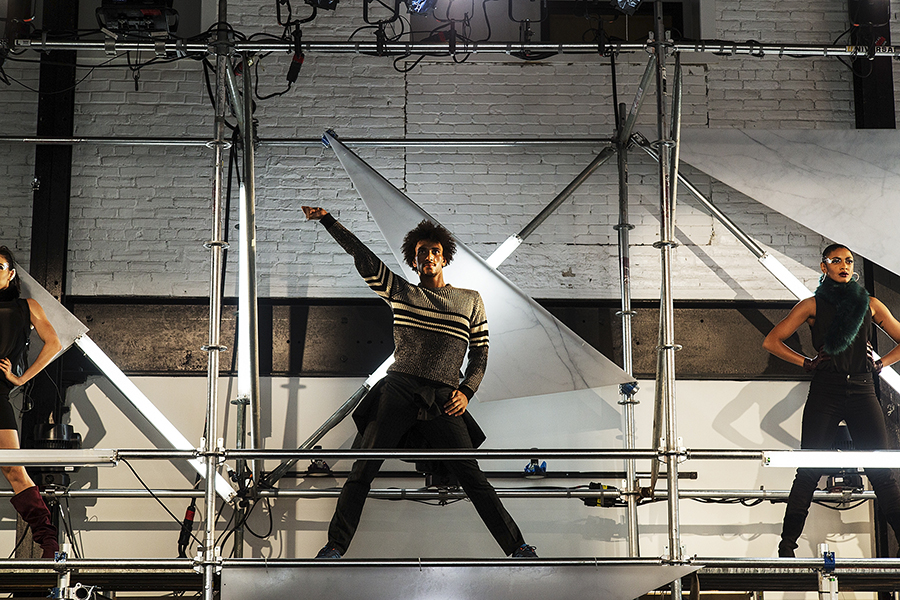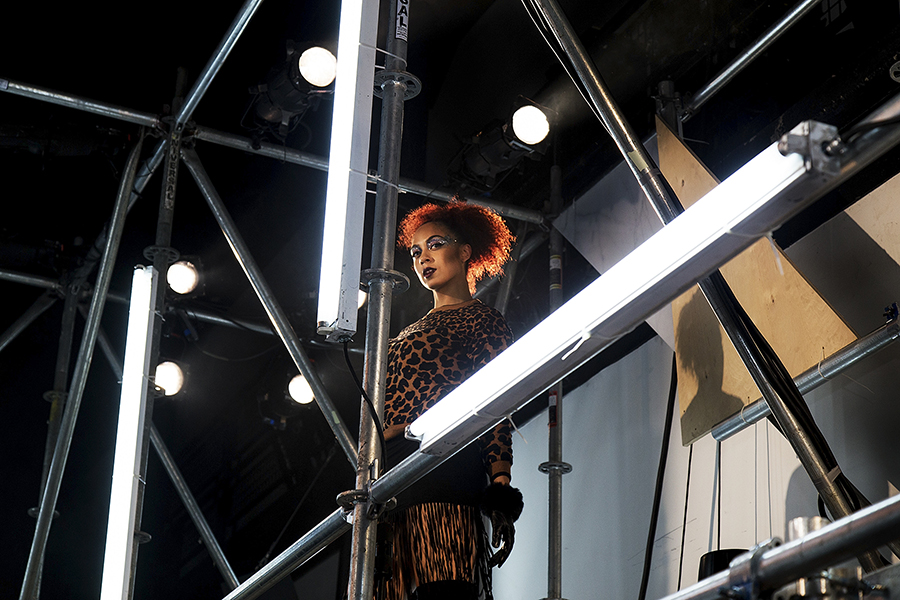 Past the bar where mixologists were serving up Pimm's Cups, a traditional British cocktails comprised of fruit liqueur and ginger ale, guests got a chance to see what they came to see: the clothes! Suspended mid-air, organized by different outfits as if in a museum exhibit, stylish outfits gave event-goers a taste of Primark's retail offerings. Each outfit vignette had a catchy name. "The Urban Explorer" was a menswear look comprised of a dark tailored coat, pressed slacks, a beige scarf, and a utilitarian-looking backpack with a pop of neon green. My personal favorite look, dubbed "Faux Real," showcased a burgundy faux-fur coat over a gold fringed mini-dress — a perfect holiday look.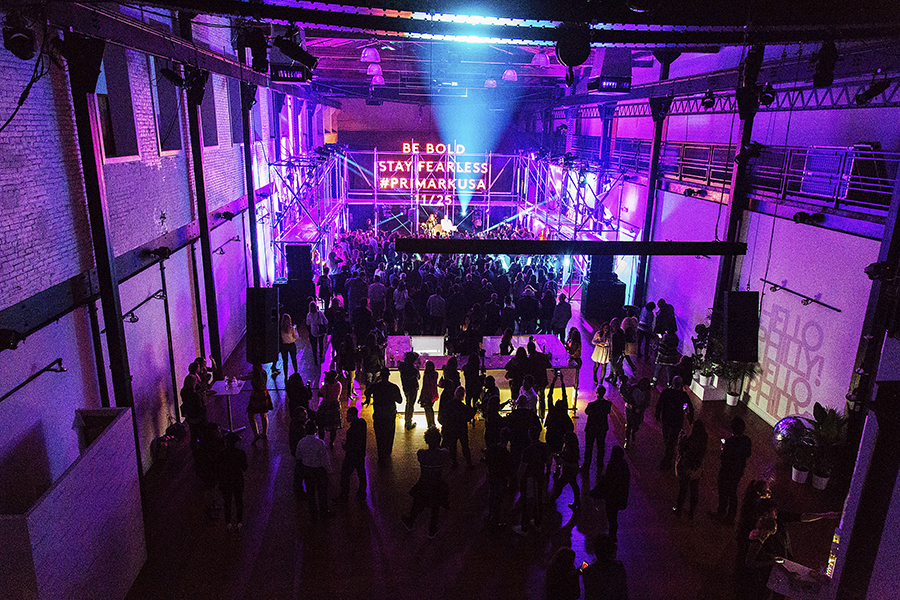 The crowd was loving the clothes."I'm not always following the latest styles, but I think it's exciting to see some European trends coming to the U.S.," said Luke Frey, 22. The Temple student, who was enjoying the party atmosphere with a friend, went on to say "I checked out Primark online and they have a lot of great tops and sweaters."
When I asked her why Refinery29 chose to hold the launch party in Fishtown as opposed to King of Prussia where the store is opening, Account Director Kaitlin Drexler said,
"It made more sense to host [this event] at a venue in Philadelphia, particularly in Fishtown. The area is known for its young, hip scene, it was definitely a neighborhood we wanted to activate to help generate buzz for the store opening next week and to garner a strong turn out to our event."
I would say the event was a huge success — If the gorgeous clothes and fun party weren't enough to pique folks' interest, the next phase of the evening sealed the deal. After about 45 minutes of mingling and checking out the goods, guests were treated to a high-energy fashion show that took place on a catwalk suspended above the crowd. Male and female models paced up and down the runway in Primark clothes and accessories. As a grand finale they performed a choreographed dance complete with plenty of vogue-ing. Once party-goers were pumped up from the show, the evening's entertainment began. KeKe Palmer, 22-year-old R&B singer and star of "Scream Queens" on FOX, took to the stage in a fabulous Primark faux-fur jacket and black bodysuit to perform her new single "I Don't Belong to You." Following the R&B singer the Swedish elctro pop duo, Icona Pop, took the stage and energized the crowd with a slew of songs including their hit "I Love It." After such a stylish and exciting night, I can say that in the near future, some Primark goods will most certainly belong to me.