Community, Real Estate
Awarding an Innovator: Nora Lichtash Receives Award for 30 Years for Helping Communities
---
Nora Lichtash has spent the past 30 years in the Women's Community Revitalization Project (WCRP) offering her leadership to communities in need. While Lichtash has always embraced her leadership qualities, others are formally recognizing it.

On January 26, 2017, Lichtash received the first place award for Social Innovator in Community Development at the Philadelphia Social Innovation Journal Awards. As one of the WCRP's founding members and its current executive director, Lichtash was honored for her devotion to providing resources and housing to the less fortunate in the communities of Philadelphia.

The WCRP was the first and only women-led non-profit organization devoted to community development when founded in 1986. Since its inception, the WCRP has invested $90 million in communities, which has included developing affordable housing throughout North Philadelphia. Spirit News highlighted the WCRP's 30th anniversary in an article in October 2016.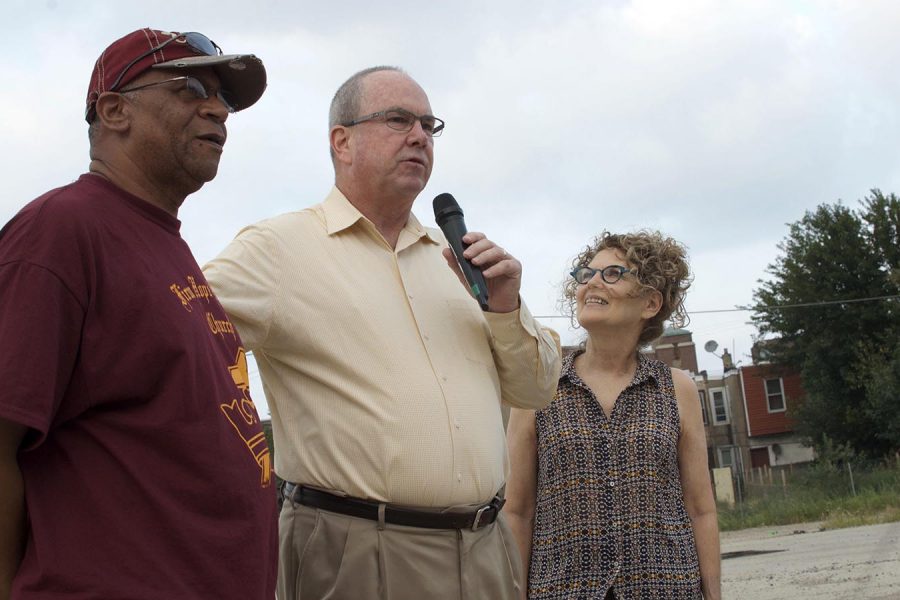 The Philadelphia Social Innovation Journal Awards is hosted by the volunteer-driven Philadelphia Social Innovations Journal. The awards "honor the region's most passionate social innovators" and those in the Greater Philadelphia area "working for a more inclusive, equitable and thriving region of innovation and opportunity for all of its residents."

The awards were split up into five categories: board/trustee, social mobility, technology/journalism, empathy, and arts and culture. More than 300 nominations were received and over 3,500 Philadelphians casted their votes to select the winners.

Despite her years of service, this was one of the first awards Lichtash has received that highlight her individually. "It was great for my own leadership and great to showcase the work the organization is doing," Lichtash said. "Critically important to me, one of many, has been the issue of affordable housing and to be able to speak about those issues and those women [of the WCRP.]"

The ceremony's theme was "Make New Friends, But Keep the Old" in order to symbolize the shift in the millennial leadership that is "pushing all of us to redefine the social sector and a shift as both non-profits and for-profits move toward social enterprise and impact."

Charlyn Griffith of Sanctuary Wholistic Arts and Luis Mora, president of FINANTA, were also nominated for the Social Innovator Community Development Award. Griffith came in as the second place finalist. Rick Sauer of the Philadelphia Association of Community Development Corporations and Kimberly Allen of Wells Fargo presented the award to Lichtash.

The awards couldn't be more timely, according to Lichtash. The WCRP just leased out 36 units and received over 700 applicants for those homes. With the city in good standing and a budget proposal for the next fiscal year coming up, Lichtash claims it's the perfect time to encourage elected officials to give more resources for low-income communities. "The city is thriving. It is great to give awards and receive awards, but we have the responsibility to push policy for people who need affordable housing," Lichtash said. "We have a chance."

Awards aside, Lichtash wants voters and citizens to keep in mind that issue recognition and change can be made through action. "People are desperate for housing now," Lichtash said. "For me, the award is about the issue I work with and representing the people who voted [who care about the issue.]"