Features, Real Estate in Fishtown
BEING CONSTRUCTED: Who Ya Gonna Call When Constructions Got You Concerned? Not L&I, Apparently
---
  His heart issues started to flare up when he heard the engineer tell him and his wife "to expect problems." The heart issues got worse when the builder told them their fence was on his newly acquired lot and would be torn down — surveyors disagreed on the property line. By the time another neighbor's exterior wall cracked from foundation to roof (caused by an unrelated project) his doctor needed to change his heart medications.
  The Peacock family, Dennis and Jackie, suffered the anxiety anyone would feel when the lot next to and behind their home of 44 years started to be converted to a 29-unit condo with a 24-space underground parking garage on Moyer Street in Fishtown, between Montgomery and Berks Streets. The garage required digging 10 feet down just inches from the property line. The stress becomes all the more serious when you can't get a straight answer from the builder or assurances from the local civic association or the city government.
  "We feel like our house is falling into the hole," Jackie Peacock said as the digging began.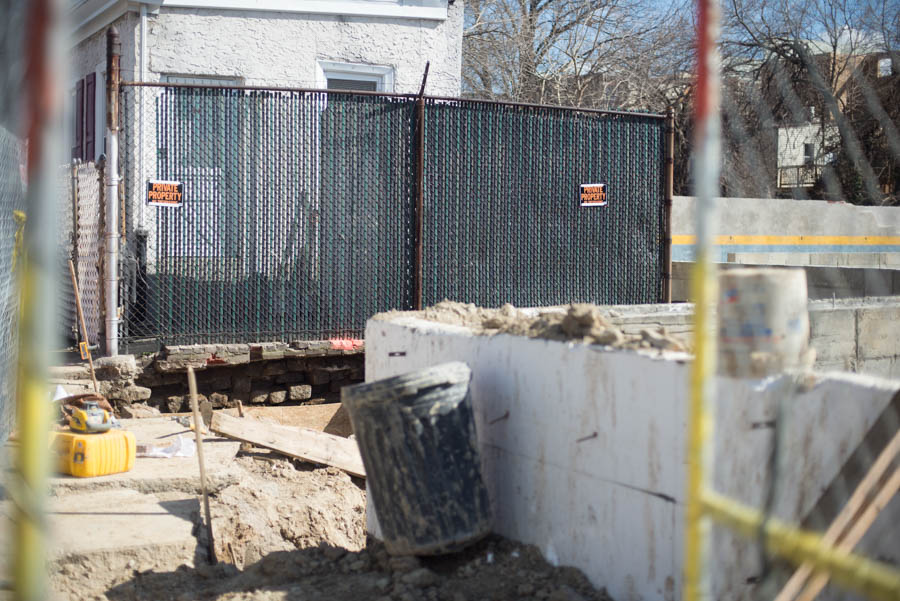 Someone from the Fishtown Neighbors Association (FNA) told them the project was "by right," when Jackie Peacock inquired via email. Since the owner did not request a variance to the building code there was no community approval required. The representative from the FNA told the couple to get a lawyer if they wanted to do something about it. Not having a whole lot of extra money on hand to pay a lawyer, they contacted L&I but were admonished and told, "Don't call us until the shovel hits the dirt."
  Spirit News called L&I and asked to speak with the inspector in charge of the area. We were told that calls needed to come in between 8AM and 10AM. We asked to leave a voicemail and were connected to that employee's line. The voicemail box was full. Curious, we called other inspectors' direct lines, only to find out that all the boxes were full. All of them. We sent a right-to-know request to the city to ask about how much taxpayers pay for the voicemail service and if employees are instructed to respond to messages. The city never responded.
  A representative from L&I said that 311 is the recommended way to go for reporting problems. But what about just inquiring?
  The builder/owner of the project is Vitaliy Polyachenko (he has partners too). While some may expect him to have horns, a tail, and red eyes, he is actually a friendly (albeit serious) guy. He met with the Spirit at the project site on short notice to discuss concerns.
  First of all, Polyachenko said he didn't tell the Peacocks to expect problems. "I told them not to expect any problems," he said with a pained expression. "I said, 'I do everything safe, not to worry, is easy job."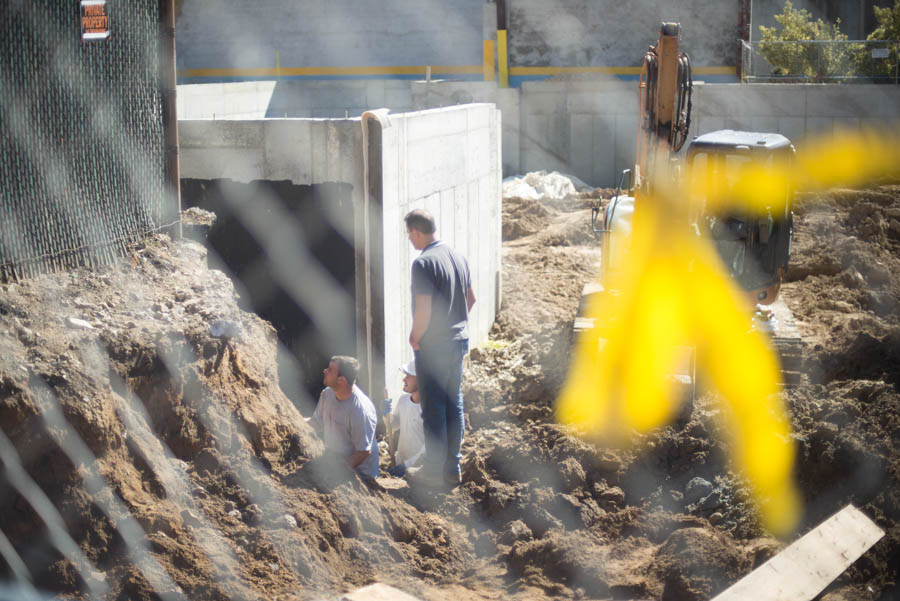 Some of the misunderstanding could be from Polyachenko's accent. He is Ukrainian. He also acknowledges that there is some mistrust by locals due to him being from another country. "It is what it is," he said, shrugging his shoulders.
  Polyachenko said he understands why the Peacocks were upset. "If you live somewhere for long time and all of a sudden someone digs big hole behind your house, you're upset. Very understandable. That's why I talk with them whenever they ask."
  "All plans are on file, you can see them. You can call L&I," he said. Polyachenko also pointed out that even "by right" projects can be contested within 30 days of a posted notice. Of course, seeing them is the trick. He also said the licensee's phone number is on the paperwork.
  He points out that builders are not required to take calls from the public, even nearby neighbors, but he doesn't think the city should do more to calm the fears of residents. He and his partner emphasize that the new projects improve the neighborhood and increase property values.
  However, "L&I responds to more than 35,000 service requests annually concerning existing buildings and properties under construction. These include calls from residents concerned about their own property," according to a spokesperson for the department. In 2015 and 2016, inspectors stopped work on a little more than a thousand jobs. Roughly 90 times a month.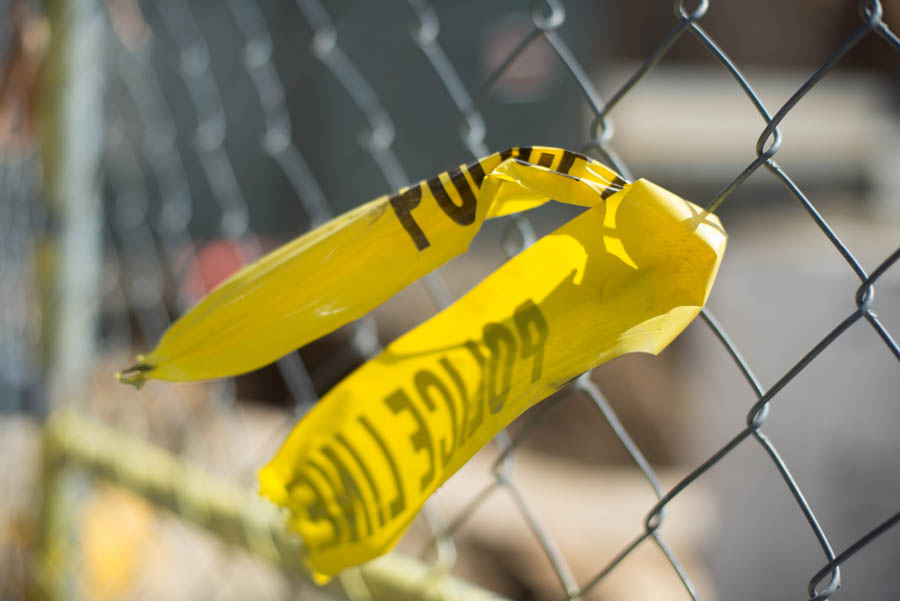 "We believe we have about 17,000 ongoing construction jobs, as measured by open construction permits," the spokesperson said. "But we estimate that 75% of our stop work orders are for work taking place without permits."
  As of March 16 this year, the department has shut down close to 700 projects. That's actually triple the average of the two previous years. What gives?
  L&I gave three possible reasons:
Construction is booming. For example, L&I issued 20 percent more new construction permits in 2016 than in 2015.
We have been building our staff of construction inspectors by aggressively hiring building inspector trainees over the last few years.

 

Many of the trainees are now trained, certified, and hitting the streets. Have more inspectors, catch more unlawful construction.
The relatively warm, dry winter meant less of a winter slowdown in construction activity.

 
Despite the extra manpower, Jackie said a person at L&I even told her that they are there to check that "permits are correct … not for the [citizens]" to have project questions addressed.
  The L&I spokesperson said, "The very experienced supervisor and inspector assigned to 1221 E. Berks inspected the site … and determined that work on the site is proceeding safely and in accordance with the Building Code. They are well aware of this situation and of the difficulties and anxieties inherent in living in close proximity to a large development project. Inspectors will continue to visit the property to conduct mandatory and discretionary inspections."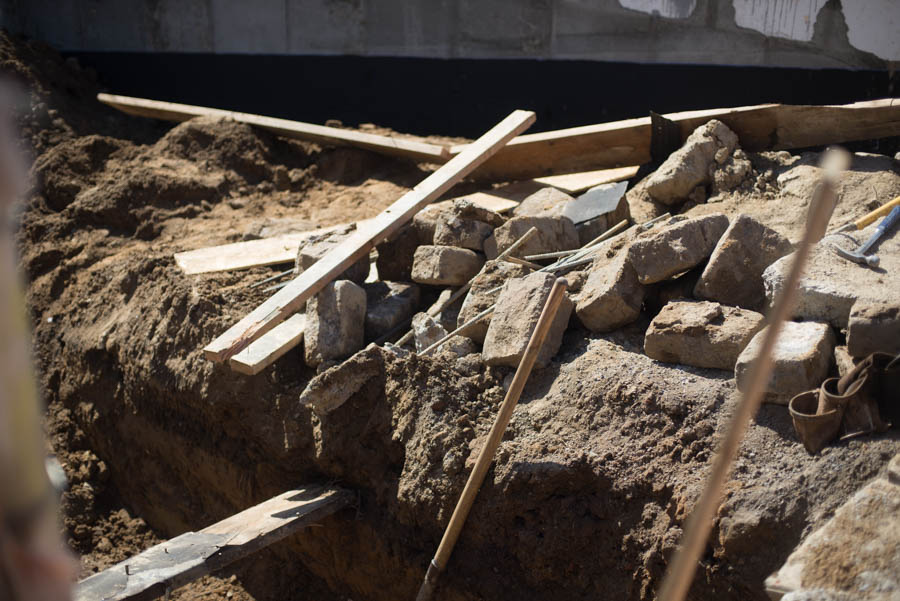 Polyachenko's project proceeded well. Despite all of the angst, Jackie Peacock is happy with the work. The foundations have been laid and the Peacocks' house hasn't fallen into a hole, despite some heavy rains.
  "I must say, he kept his word," Peacock said. The ramp to the underground driveway was fortified with a concrete wall and makes Dennis and Jackie feel secure.
  Dennis's cardiologist recognizes that he is a "chronic worrier." The doc adjusted Dennis's pacemaker, and Jackie tries to keep him calm.
  Though not all was perfect at the job. A gentleman in a Superman hoodie walked up to Polyachenko and his partner while they spoke with the Spirit and began taking pictures. He said his son slipped and twisted his knee on the unshoveled snow. The dynamic duo didn't know they needed to hire people to clear the walk and said workers usually do it but the project was put on hold. Before Spirit News could interview the local man he made a great escape.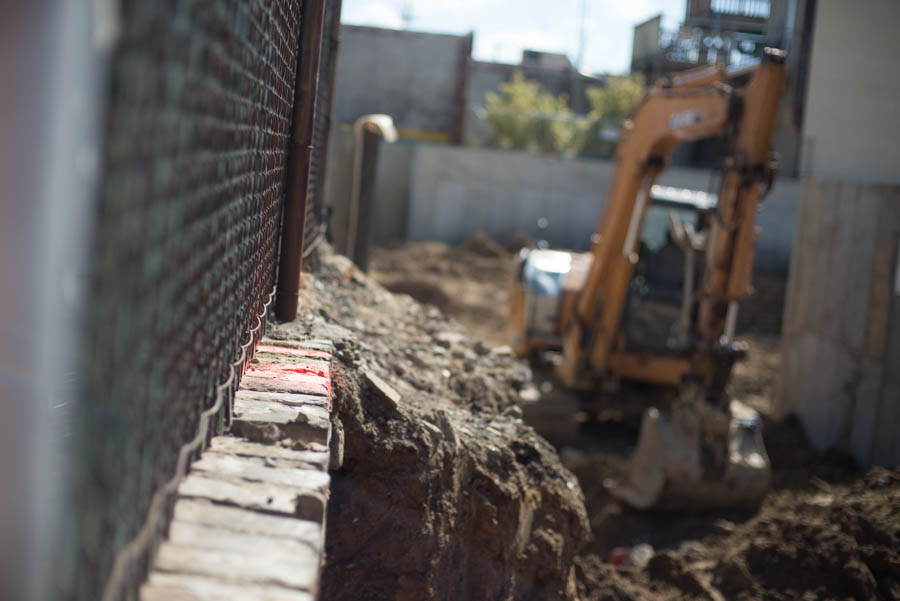 Spirit News would love to hear from community members about construction problems gone awry. We know L&I's voicemail boxes are full, but our lines are open at our office. Email us at info@spiritnews.org or call 215-423-6246 and let us know if you want a reporter on the scene. We're a small newsroom, but we'll do our best to get out there.
Stay tuned for next week for another installment of Being Constructed, where we'll discuss when it's best to lawyer up when construction has got you concerned with the well-being of your home and family. •