Features in Fishtown
BREAKING: Partial Building Collapse on Earl Street (UPDATED)
---
Photos by Thomas Weir
Around 5:30 on Tuesday afternoon, the rear portion of the south facing wall at 1131 Earl St. collapsed, spilling debris into the the adjacent lot where 14 single-family dwellings are being constructed. Neighbors said the construction area next to the collapse has not been active in about two weeks.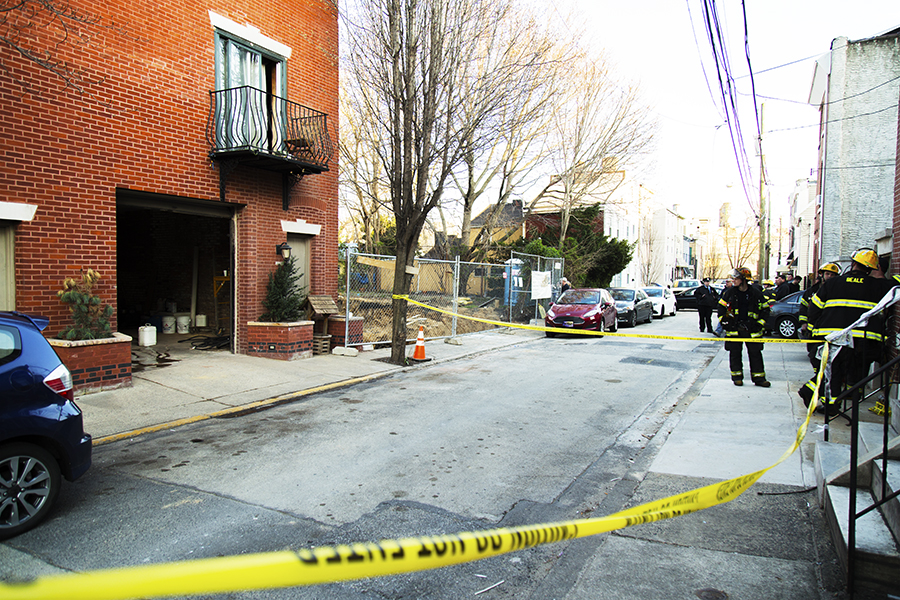 The building, Casmir's Brick & Stone Pointing, is both a home and a place of business. The man who was in the house when the wall collapsed said he thought the sound had come from his weight room before he realized what had happened. No one was hurt in the incident.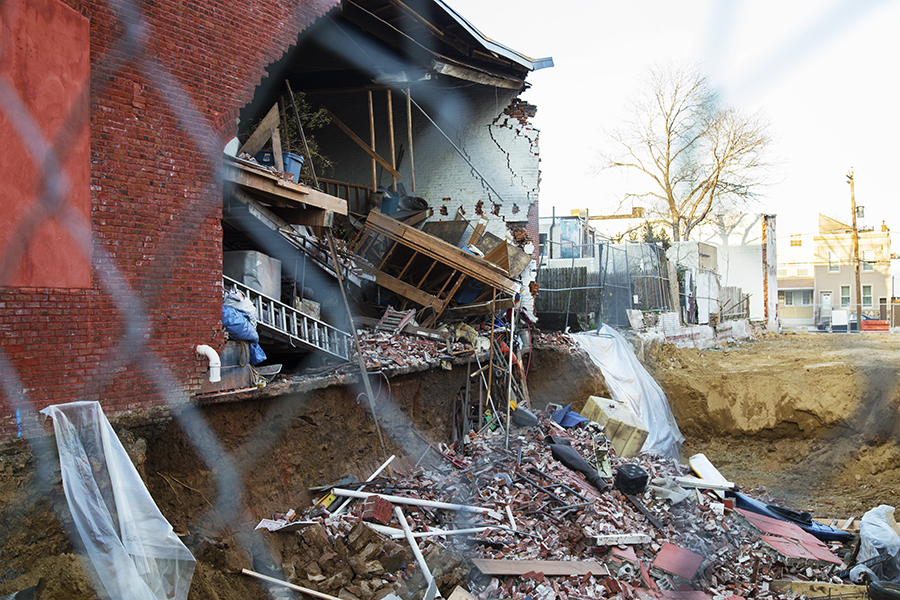 Traffic has been blocked at Columbia Avenue and Girard Avenue while crews investigate the lot.
UPDATE: March 23, 2016 9AM
A resident of Earl Street tells Spirit News via email that the construction site had been active, contrary to earlier reports from neighbors a the scene.
"The construction company had been reinforcing the foundation of the collapsed building last week. They finished working at 5:00 [on the evening of the collapse] after setting foundations- the collapse happened at 5:30 – one hour earlier it would have fallen on workers."
Spirit News will continue to look into the situation and post follow ups and updates.