Food in Bridesburg
Bridesburg Bottle Shop Brings Craft Beer to the 'Burg
---
  Chad Weizer noticed something missing from the Bridesburg bar scene. The northernmost Riverwards neighborhood is decidedly old school when it comes to nightlife. The tight-knit community is dotted with great neighborhood dives and corner pubs where everyone knows your name.    
  "Bridesburg offers your typical corner bars, and there's nothing wrong with that," Weizer said. But he recognized an opportunity to attract residents who might be looking for something a little different. That was the inspiration for Bridesburg Bottle Shop, a bright and welcoming bar owned by Chad and his fiancée, Ashley Lewis, that offers more than 100 craft beers and American comfort food on Orthodox Street.
  "There was no craft beer in Bridesburg. Some people don't want it and that's okay. We offer almost every style of domestic too," Weizer said. "But we have a completely different atmosphere than your typical [Bridesburg] bar."
  That unique atmosphere includes crisp branding, a beautiful pine wood bar and dining room, and hipsterish touches like bright chalkboard specials, board games, and 1980s-themed table markers. Weizer said he and his staff worked hard to make the space a destination for residents of all backgrounds to come in and try new beers.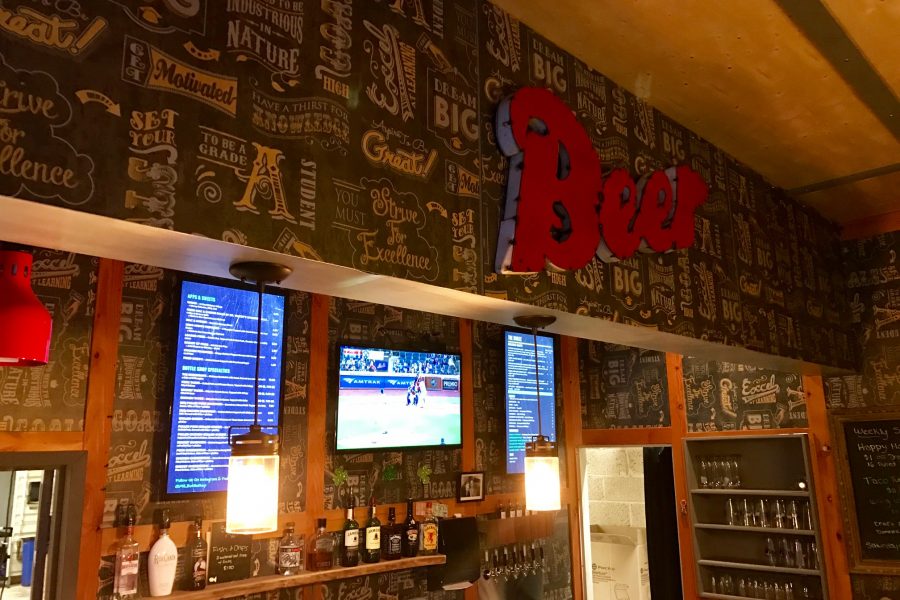 The impressive craft beer selection isn't the only thing that sets the Bottle Shop apart. The bar is attached to the Bridesburg Commissary Kitchen, which is also owned by the Weizer family. The massive kitchen is used for food prep by more than a dozen of Philadelphia's most well-known food trucks every day. Working alongside food truck operators inspired Weizer to bring the food truck taste experience into a brick-and-mortar setting.
  The menu is loaded with big-flavor items that you'd find at a typical food truck festival, including inventive grilled cheese variations, street-style tacos, and apps like fried Oreos. "The Bridesburg" is an impressive Kielbasa sandwich, loaded with kraut and Kielbasa from the famous Lachowicz Quality Foods down the street (and served with a side of pierogies, of course).
  Weizer has even partnered with some food truck operators to feature rotating appetizers straight from their own menus. The Bottle Shop is currently serving up Mom-Mom's Pierogies and Fried Mac and Cheese Balls by Dr. Wutzit's Wonder Balls for instance.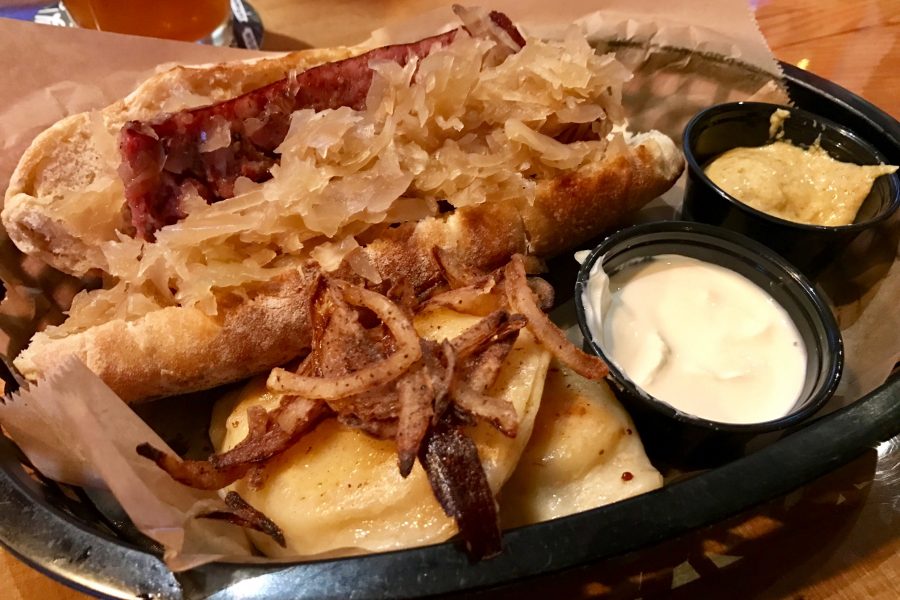 Since opening in October of last year, the bar has received an overwhelmingly positive reaction from Bridesburg locals and visitors to the neighborhood. "We're the new kids on the block, and we have been accepted by most of the neighborhood," Weizer said. Bridesburg Bottle Shop was even featured in a recent "Taste of the Northeast" food write-up of Northeast Philly by the Philadelphia Inquirer's Craig LaBan. The big-time attention was a bit surprising for Weizer, but he was flattered and thankful to be recognized so quickly after opening.
  "A lot of people have mentioned the article to me. I have seen a lot of new faces since the release," he said.
  Weizer is hopeful that Bridesburg will ride a wave of recent momentum and see an influx of new business, much like Fishtown and Kensington to its south. He plans to add three more doors to the beer fridge soon, upping the selection to nearly 200 beers when all is said and done.
  "I love Bridesburg," Weizer said. "I would love to see more small businesses [here] as there is plenty of opportunity."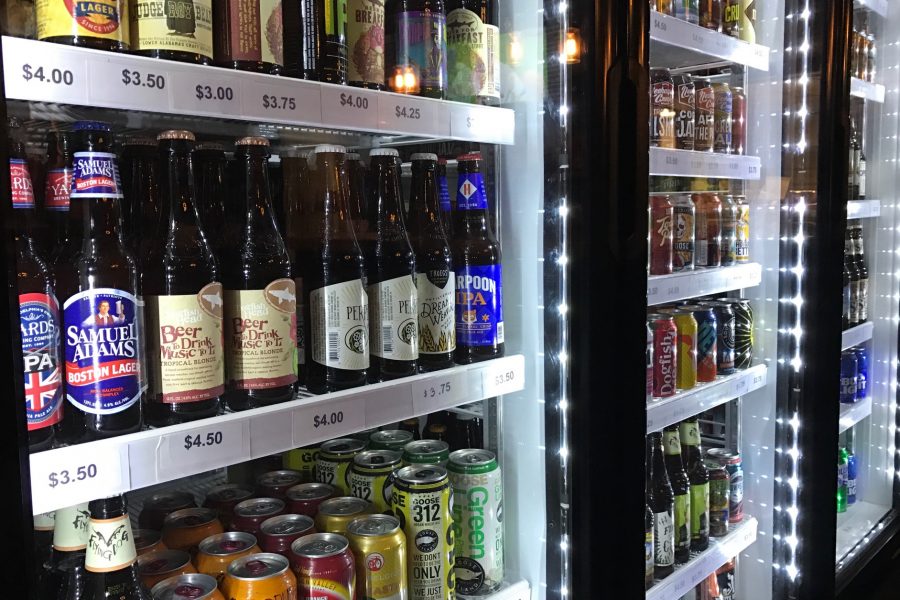 Address: 2549 Orthodox Street, Bridesburg
Happy Hour: Tuesdays-Thursday, 4:00 – 6:00PM. $1 off all drafts and $6 Pulled Pork Sandwiches.
House Favorites: The Bridesburg and the Pulled Pork Grilled Cheese •