Food
Clean Plate: Vanilla Chai Coconut Creamer
---
My aunt Colleen gave me my first sip of coffee when I was about seven years old. We were at Fante's, in the Italian Market, and after perusing their store full of culinary gadgets, we walked next door to their neighboring cafe. She ordered her standard hot, black coffee and, after allowing it to cool for a bit, let me have a sip. Since then, I've never looked back.
Cliched as it may sound, I love coffee. My appreciation extends beyond needing it to survive some mornings; it's become part of a daily ritual. Before work, we like to make it at home in our French press with beans that we grind on our own. But if a day is particularly stressful, I like to treat myself to an afternoon cup at one of the many amazing coffee spots in the area.
Though I prefer it black – just like aunt Col – I like a splash of cream every now and then. And if I'm feeling really indulgent, I like to flavor it with vanilla chai coconut coffee creamer. This rich and aromatic addition to your cup of Joe is better than any store-bought creamer, and it's especially delicious in iced coffee.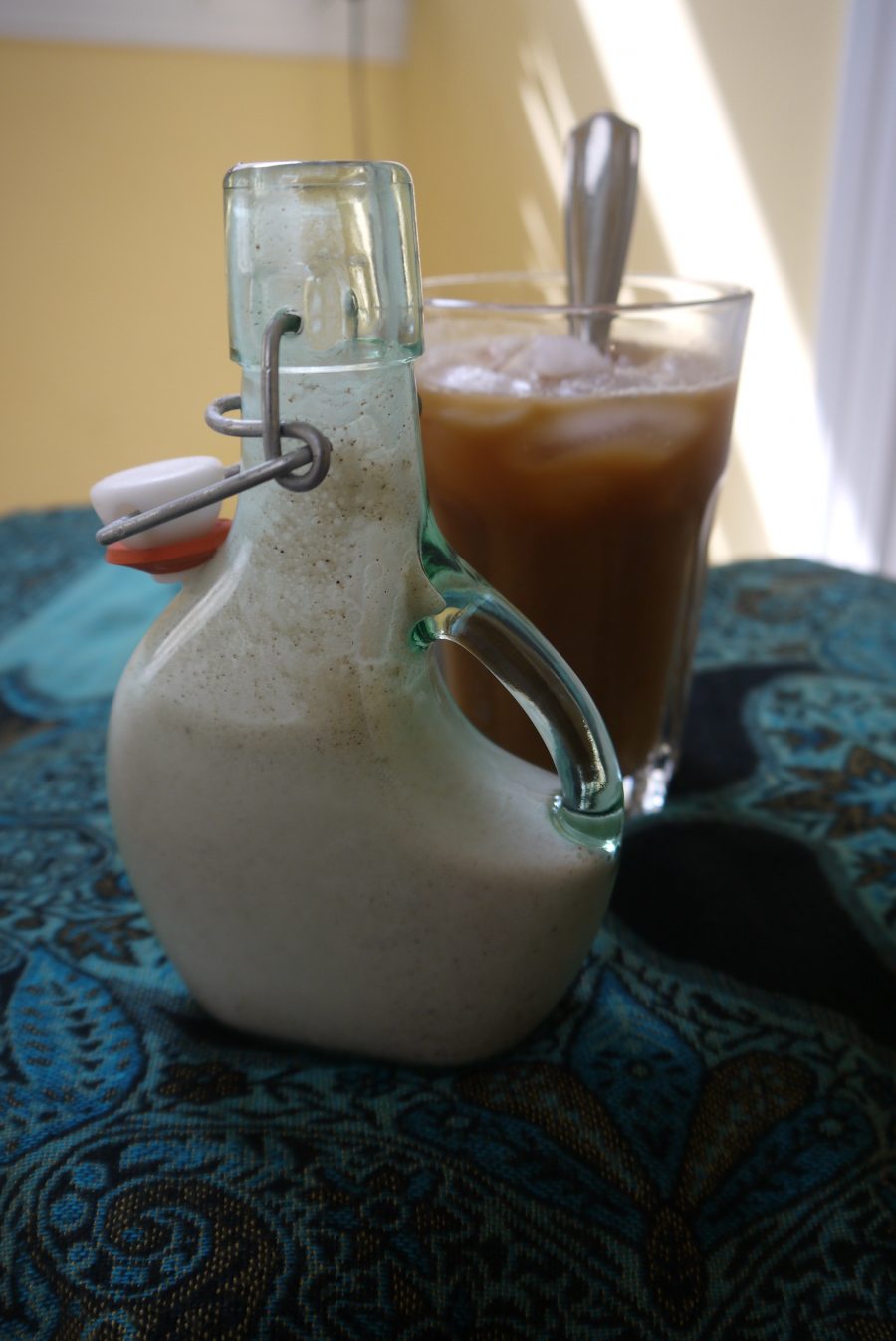 Vanilla Chai Coconut Creamer
1-13.5 oz. can coconut milk
2 tablespoons honey or maple syrup
½ teaspoon ground cardamom
½ teaspoon ground allspice
1 teaspoon ground cinnamon
1 tablespoons plus 1 teaspoon vanilla extract
Combine all ingredients in a glass jar with a tight-fitting lid. Shake vigorously for approximately one minute, until all ingredients are combined. Stir into iced or hot coffee and store in the refrigerator.