Community, Education, Technology in Fishtown
Coded Collaboration: Coded By Kids Comes to Area Schools to Provide Students Free Tech Education
---
Many schools teach foreign languages to their students, including Spanish, French and Mandarin. Modern technology has also developed a new language, coding, that is responsible for creating computer programs for local students who are learning how to be fluent.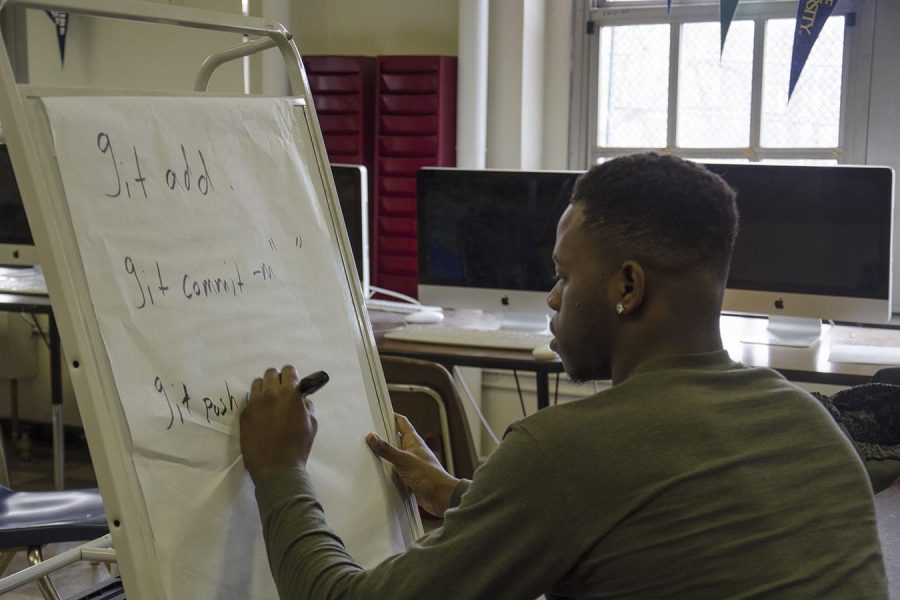 Alexander Adaire Elementary School, Penn Treaty Middle School and Horatio B. Hackett Elementary School have come together to bring Coded by Kids into their classrooms to teach students how to code, build websites and understand how computers work behind the scenes. The program is free and lasts for 12 weeks.

 Founded in 2013, nonprofit organization Coded by Kids provides free in-school and after-school tech and computer science education to students and children up to 18 years old. The lessons are led by staffed instructors from the tech industry (i.e. companies like Comcast) for both their weekend programs in recreation centers and partnerships with schools and other nonprofits.

 Maggie Deptola, the operations manager of Coded by Kids, wasn't a software developer when she started working at local tech startups. In fact, Deptola still isn't a software developer. However, after learning more about how technology works behind the scenes, Deptola could communicate her problems effectively to someone more attuned to coding in order to find a solution – a basic that children will be able to use for their benefit in the future through Coded by Kids.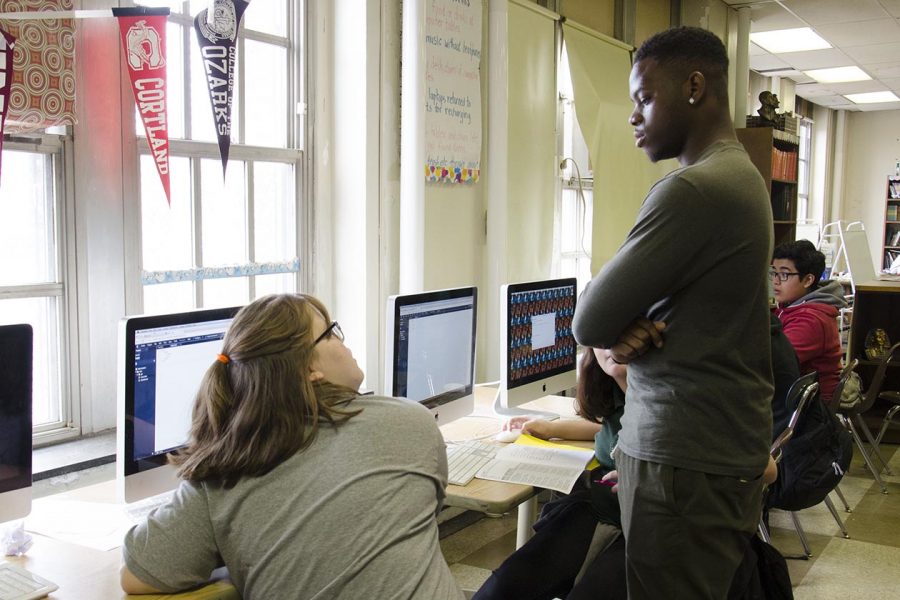 "We don't expect all of our students to be the next engineer at Google," Deptola said. "[We want to teach kids] enough about technology that they can ask the right questions and know how to leverage it to improve their lives.

 Locally, the Friends of Adaire, Friends of Hackett, and Friends of Penn Treaty groups have joined forces to bring more science, technology, engineering and mathematics (STEM) educational activities to students in their schools. The new STEM Coalition includes Edyta Zielinska and Stefan Zajic, also Friends of Adaire Board Members, who have both worked in science. They started a STEM Fund to raise money for both short- and long-term STEM projects and material at Adaire. Zielinska was enthusiastic about getting Coded by Kids into all area schools when she came upon the program.

 "Coding is such an important gateway skill," Deptola said. "It'll lend you a job much more easily today in the 21st century."
 After crowdfunding on Indiegogo and receiving donations from local businesses like Circle Thrift and IntegriChain, Coded by Kids was able to launch a 12-week program in Adaire, Hackett and Penn Treaty. The schools are currently about halfway through the program. Each class is roughly an hour long two days a week.

 During school hours at Penn Treaty, less than a dozen eighth and ninth graders are learning the "essentials and skills actual web developers use," according to Ross Coley, a Coded by Kids instructor at the school. Coley is teaching the students how to code their own websites and he answers their questions with simple explanations. He compares HTML codes to the human body and Github functions to items inside backpacks to make the ideas and concepts more tangible for kids.

 Kennedy Klar is an eighth grader at Penn Treaty who is involved in the program. Her favorite part about Coded by Kids has been making a website that she called "Basketball and Soccer." Klar wants to go into cosmetology or education when she's older, but she still plans on making websites.

 "What I learn can really help me," Klar said. "I can make my grandma a web page."

 Adaire parent Sasha Best claims that her fourth grader knew more about coding than she does by the third week of the program. Best feels her son's sense of accomplishment as he continues to learn the language of code.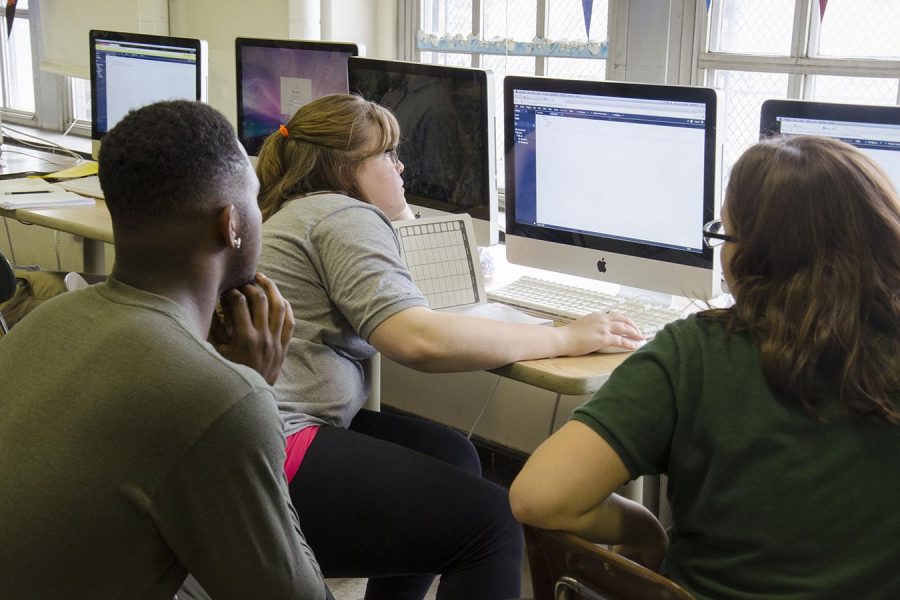 "It feels like a need is really being met. I wish every kid [at the cutoff age] could be in the program. That's my only grievance; we can't do it for everyone," Best said. "[My son's] deeper understanding of what's going on behind the curtain is invaluable."  

 Over at Hackett, computer teacher Deborah Barca has been teaching the kids how to code, but she admits that Coded by Kids is providing a more intense and comprehensive curriculum than what she can provide. Barca finds the kids are more than happy to help one another out in the after-school program.

 "They're doing a really good job," Barca said. "They're doing a really good job," Barca said. "[If a student] falls behind, the student next to them will help [them out.]"
 For local students who didn't get the chance to code this time around, planning is underway to bring Coded by Kids into the Fishtown Recreation Center with volunteers from O3 World (1339 Frankford Avenue).