Community, Sports in Kensington
Cookin' Out With the Kensington Football Team
---
  So our favorite friend known as the weather has decided to throw us a few bones and get summer started a little early. And you know the saying, when life throws you bones, throw cookouts. Well, it may not exactly go like that, but it's a perfect excuse to get to one. It's funny to think of what one can miss on any given warm and sunny day.
 Saturday, June 3rd, was Kensington High School's annual neighborhood cook off. The cook off was essentially a fundraiser for the school football team, founded by community member Ellwood Erb. People could either drop their batch of food off to submit for the competition, or simply swing by and buy a plate or two. Adults paid $15 for a plate and kids 12 and under paid $10. The turnout of the event went fairly well.  
 Justin Haskell was a head coordinator for the event; a pretty big and pretty outgoing gent. Initially, he can seem to be a little intimidating—and well, yes, yes he is. But he as well as many others shows a deep seeded-passion for involvement in the community and the football team. According to Haskell, the rainy weather early on scared a lot of locals off that might have looked to set up a table or engage more. Despite this, there was still plenty of tempting food and plenty of people.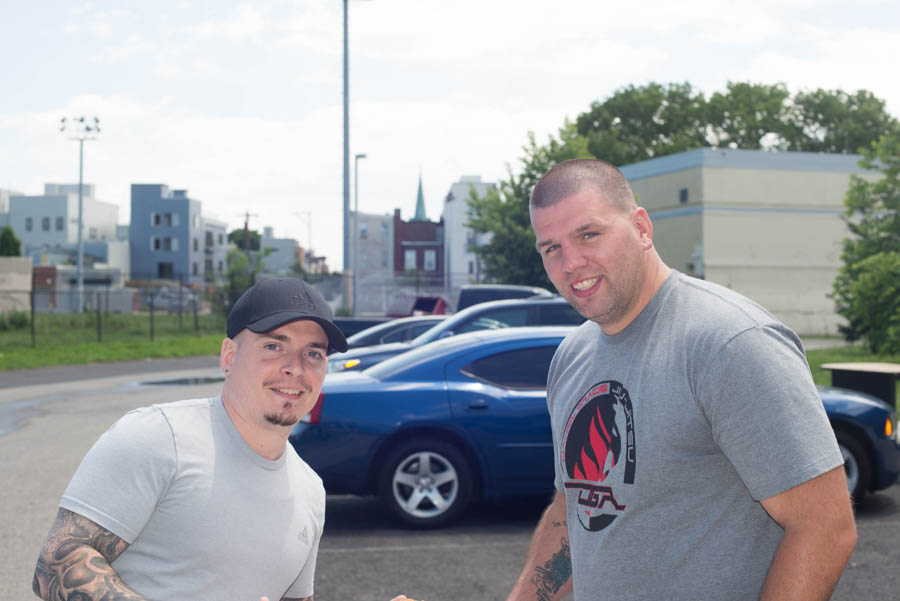 Walking up to the school parking lot seeing wide smiles, plates of food and bumping music gave an engaging sense of comfort and nostalgia. The fun didn't stop outside though. There was an entire basketball gym behind the parking lot that was not about to go to waste. Inside the beautiful Kensington High School gym, a basketball tournament took place. Not the casual cookout comp either; players showed up in full gear ready to shoot some hoops. Oh yeah, and more food!
 Coach Sean Ryan with the Kensington Tigers ran things inside. The competition was three-on-three with a winner's and a loser's court. However, in some delightfully unexpected circumstances, I found myself with the option of playing on a team. With the playful challenge of Coach Ryan (and my inability to reject playful challenges), I tightened up my uh, cargos… and took the floor with two others.
 Teams had their respective names. So Coach comically dubbed my team Last Minute for slightly obvious reasons. There's nothing better than some super-friendly competition to remind you how bad of shape you're in. Chasing a healthy 19-year old around for 5 minutes really puts things into perspective.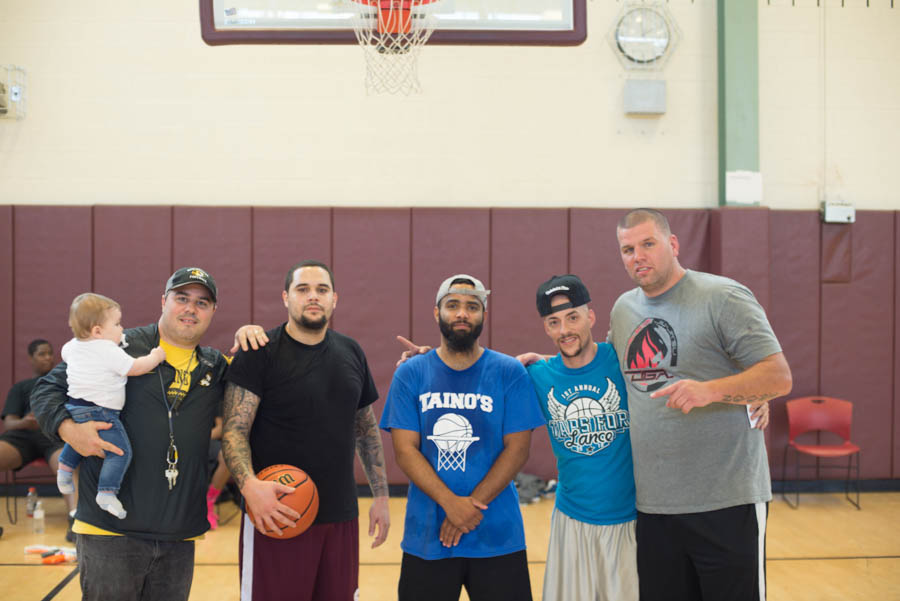 After some double elimination action and a good ol' donut in the win column for us, the trophy went to Team Lance—named in memory of Lance Wilson, who was an Edison High School athlete and longtime friend of the team's member's: Joseph McCray, Baltazar Feliciano, and Elias Mercado. Wilson died from a car accident on July 31st, and has been the motivation of Team Lance in all of their tournament play. Unsurprisingly, they are perennial winners in other leagues as well. It was even less surprising after actually speaking with one of the players, Elias Mercado, who attended Kensington. Mercado was an all-pub athlete in three different sports, including basketball. And it certainly showed, as he and his compadres pretty much rolled their way to another annual first place victory. His face lit up as he vividly recalled playing Wilson in a championship game and losing from a half-court game winner, saying, "That was one of the best games I'd ever lost." No doubt that loved ones in the community are lost but never forgotten. In loving memory of Lance Wilson.
 After the event, Coach Ryan had some uplifting words in regard to the future of the Kensington Tigers football team.  He said he has an immense amount of faith in the players and the program as a whole. He feels events like these help not only the team, but are extremely healthy for the school and even the neighborhood itself. Anyone that follows the Tigers knows their history and what the team came from; which was almost literally nothing. The team was started by a one-man army and with very little help; almost the classic underdog story. Though it went from that and became a reality for the school and its students.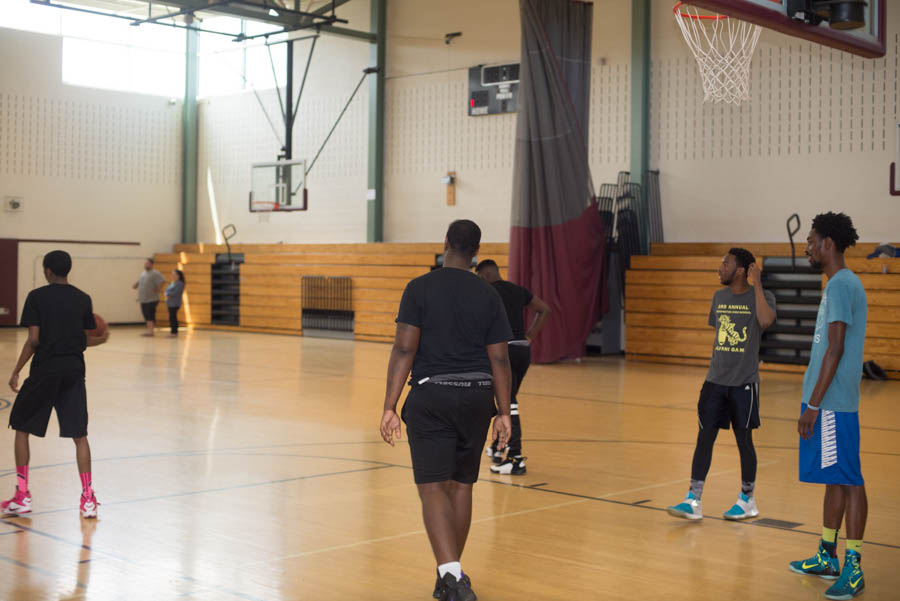 Football is America's sports, and has undoubtedly made a way for many urban youth. In many cases it breeds a new life for them. Having caring and respectable role models like Holman and Ryan to look up to and literally be coached by goes a long way. The very core of this Kensington program is made of a strong coal that hasn't shied away from adversity, and in fact challenges it.
 Justin Haskell also paid respects to Mayfair works, Port Richmond works, Primal Nutrition Master Daniel Gracie from Renzo Gracie Academy and in loving memory Jimmy Becker for sponsoring the event.