Community, News
Criticisms of Proposed 49 Bus Route Arise Among Strawberry Mansion Residents
---
As The Spirit has previously reported, SEPTA's proposed Route 49 bus is set to offer Brewerytown and Fairmount residents with a much more convenient means of reaching University City and Grays Ferry via public transportation. Under current planning, the terminus of the route will be set at 33rd Street and Cecil B. Moore Avenue, on the eastern border of Fairmount Park.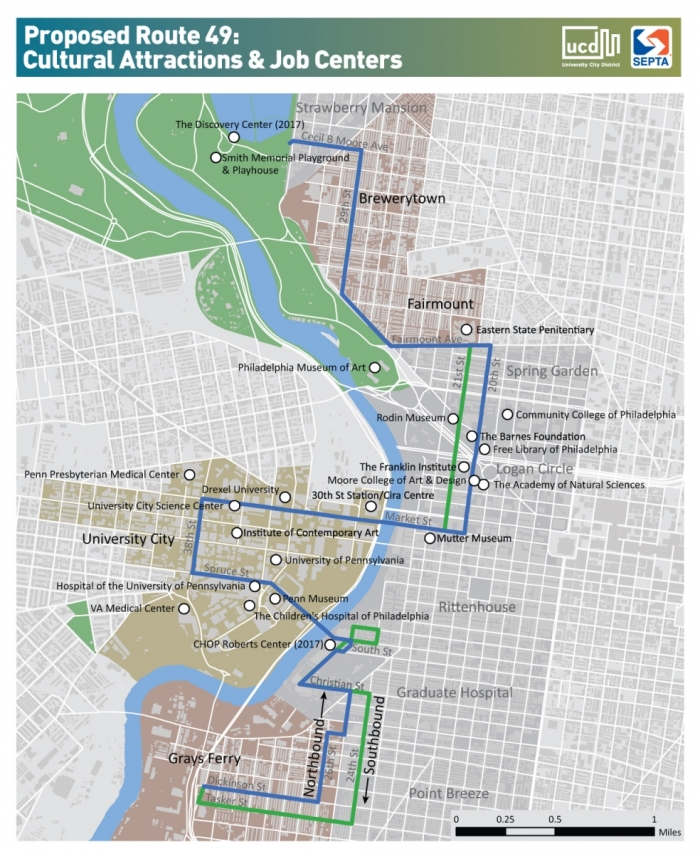 Last week, PlanPhilly reported that several Strawberry Mansion residents have asked SEPTA to extend the route proposal further north, to the recently renovated bus loop at 33rd and Dauphin Streets. At last Tuesday's annual service plan hearing, Tyrone Williams, a community liaison for the Strawberry Mansion Neighborhood Action Center, expressed concern that SEPTA has not communicated with Strawberry Mansion residents about how the 49 route will affect them.
Steve D'Antonio, manager of city service planning for SEPTA, replied, stating that the authority didn't reach out to the neighborhood because the bus route wasn't planned to provide service in Strawberry Mansion. D'Antonio also mentioned that SEPTA had reached out to State Rep. Donna Bullock and Council President Darrell Greene, the neighborhood's two elected officials. Bullock and Greene did not express concern over the bus route not directly servicing Strawberry Mansion.
Despite the short distance between the current route terminus and 33rd and Dauphin Streets, extending the route would still have a cost, increasing hours for drivers in addition to slowing down the route or requiring more busses on the road. SEPTA stated that it doesn't have room in the budget for this addition to the route.
It is not likely that the route will be extended, but SEPTA officials have stated they would consider changes to the route if Eugene Cipriani, an independent attorney who is serving as hearing examiner, includes them in his recommendations for the proposal.
As it stands, SEPTA plans on moving forward with the route proposal this fall.