Community, News, Photos
DERBY PHOTOS: Wacky Pics from the Wildest Street Festival of the Year
---
  This past Saturday, thousands of people from Kensington, Fishtown, Port Richmond and the surrounding neighborhoods gathered to watch the 2017 Philadelphia Federal Credit Union Kensington Kinetic Sculpture Derby & Arts Festival, which took place in parts of East Kensington and Fishtown. New Kensington Community Development Corporation (NKCDC) and East Kensington Neighbors Association (EKNA) are the organizers of the annual festival.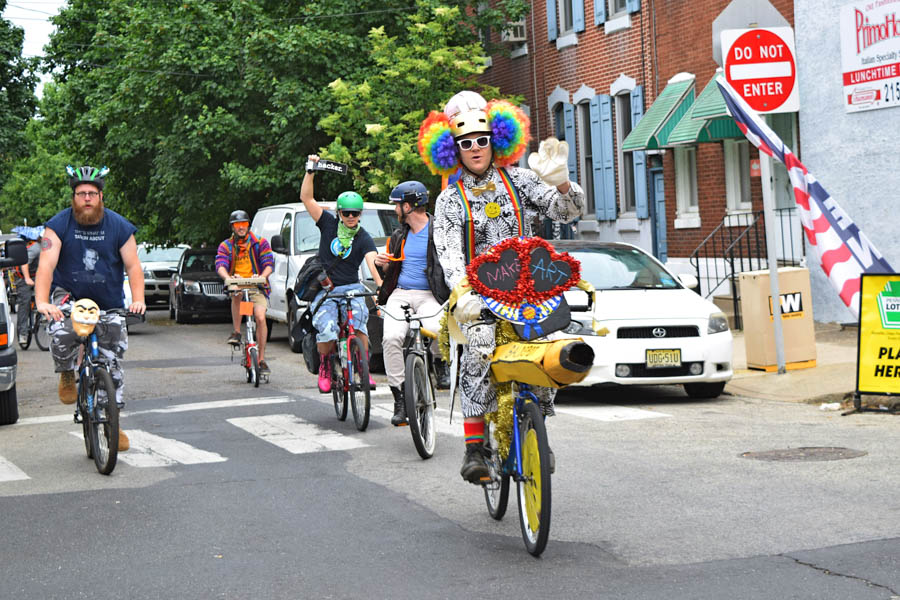 Eighteen teams competed in the derby, which started at Trenton and Norris, continued through Fishtown to Girard Avenue, and then veered northeast up Frankford Avenue before turning left onto E Huntington and finishing near the starting point in a mudpit finish.
  Several teams received various awards after the derby. Here are just a couple: The People's Award was given to the Galactic Whale, while Philadelphia Brewing Company was honored with the Judge's Choice Award.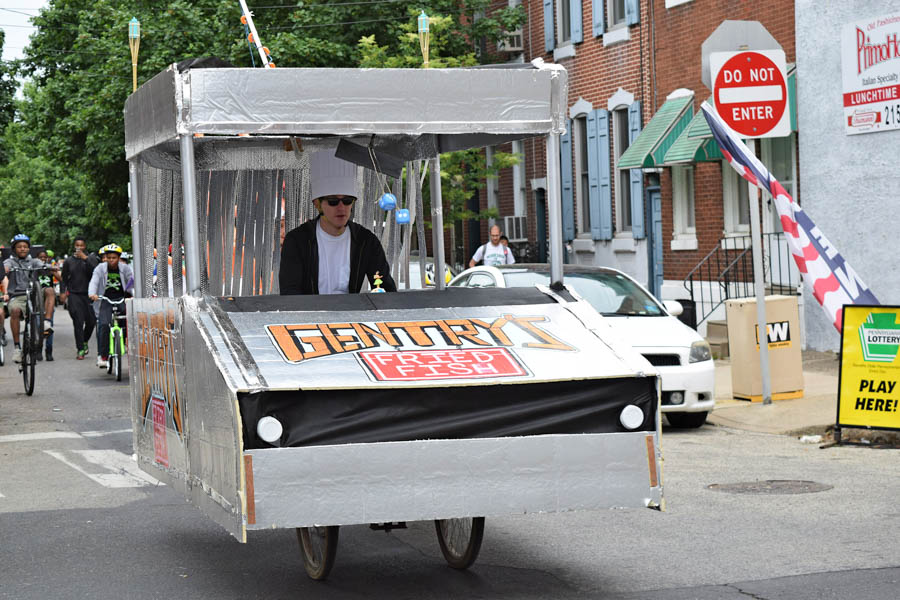 Perhaps most notable to Spirit News? Greg Labold, who won Best Costume as Baldspot Comics. Congrats, Greg!