Features
Doubling Down on York Street's Back-In Angle Parking Issues
---
  A couple weeks ago, Spirit News reported about street issues in Fishtown and the surrounding neighborhoods. One of those issues was back-angle parking on York Street to the immediate west of Aramingo Avenue.
  Spirit News learned that police, not the PPA, enforce parking on this strip of road. But it's evident, at least from estimations in the last couple of weeks, that enforcement is not occurring yet.
  Last Monday, Spirit News walked up York Street between Aramingo Avenue and Cedar Street. After counting all the parked cars, we deduced that about 18 percent of vehicles parked on this stretch were following the BACK-IN ANGLE parking signs posted.
  Sgt. Jason Forsythe from the 26th district said he and his colleagues were still looking into how to properly enforce and ticket such violations.
  "We would have to determine what ticket we would use," said Forsythe, who added that there are different types of parking tickets for those that block the roadway and park at the wrong angle, among other violations.
  Despite this parking dilemma, many residents argue that drivers speeding and failing to stop at stop signs pose a greater danger to residents, pedestrians and other drivers. On Aug. 4, 2015, community leaders and city officials met in Councilman Mark Squilla's office to discuss improvements to the street.
  Matt Karp, zoning chair of the Fishtown Neighbors Association, and Don Gould, president of the Olde Richmond Civic Association, both said they attended this meeting. Both stated concerns about speeding and a need for repainting the crosswalks at intersections along York. Karp said the meeting occurred because one neighbor complained about almost being hit at an intersection along the street.
  Along with Karp and Gould, a few representatives from the Streets Department were there, as well as Sean McMonagle — legislative assistant to Mark Squilla — were present at the 2015 meeting to address York Street issues.
  McMonagle said the meeting helped identify access problems along York, including implementing diagonal parking and adding bike lanes to reduce the instance of cars passing each other on a one-lane street. He added that money had been set aside from the city to improve the street, which included adding bike lanes and repainting crosswalks.
  "Everything kind of fell into place and we were able to get everything done … the stars just kind of aligned," McMonagle said.
  Gus Scheerbaum is the representative from the Streets Department who was present at this meeting. He serves as Safety Engineer and Automated Red Light Enforcement (ARLE) Program Manager in the city's managing director's Office of Transportation and Infrastructure Systems.
  Scheerbaum said repainting stop lines, crosswalks, and adding the two bike lanes and "STOP" at each intersection cost around $9,000 a block, and $50,000 in total. That amount was drawn from $2.6 million the city had allocated toward "low-cost safety improvements" throughout the city, which had been raised from the ARLE program.
  The work was completed around the end of September 2015, Scheerbaum added. Community representatives at the meeting were happy with the results.
  "It's a lot less of a free-for-all," Karp said. "The streets work a lot better now."
  "I think you have to be blind if you don't stop for the crosswalks," Gould added.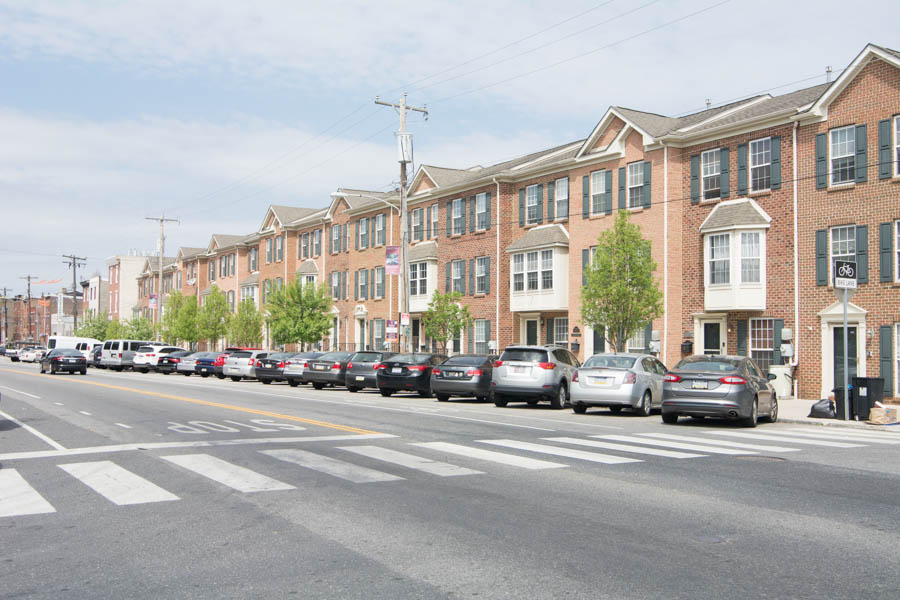 The issue of back-in angle parking
  Despite these improvements, the dilemma of back-in angle parking still exists. Nearly daily, a majority of vehicles don't follow the signs posted by the Streets Department on each block around York.
  Karp and Gould both believe speeding and the street's width created more issues than how people park. Gould specifically believes police shouldn't start ticketing, but understands if it begins to happen.
  "I'm just giving my opinion, but if that's the law, maybe they [motorists] should follow it."
  Police have complete authority over enforcing the signs. McMonagle said he understands why back-in angle parking could be safer.
  "The smarter engineer people tell us back-in angle parking is safer … and it just takes two [more] seconds versus pulling head-in," he said. "It's something we leave up to the police department."
  Scheerbaum said back-in angle parking not only makes pulling out into traffic safer, but also creates more room for parking spaces along the street.
  "It's been shown to be safer because it's easier to back in … and to be cognizant of your surroundings than if you're backing out from a starting point … all we can do is sort of hope people follow it."
  Multiple studies back Scheerbaum's claim, including one by the International Parking Institute (IPI).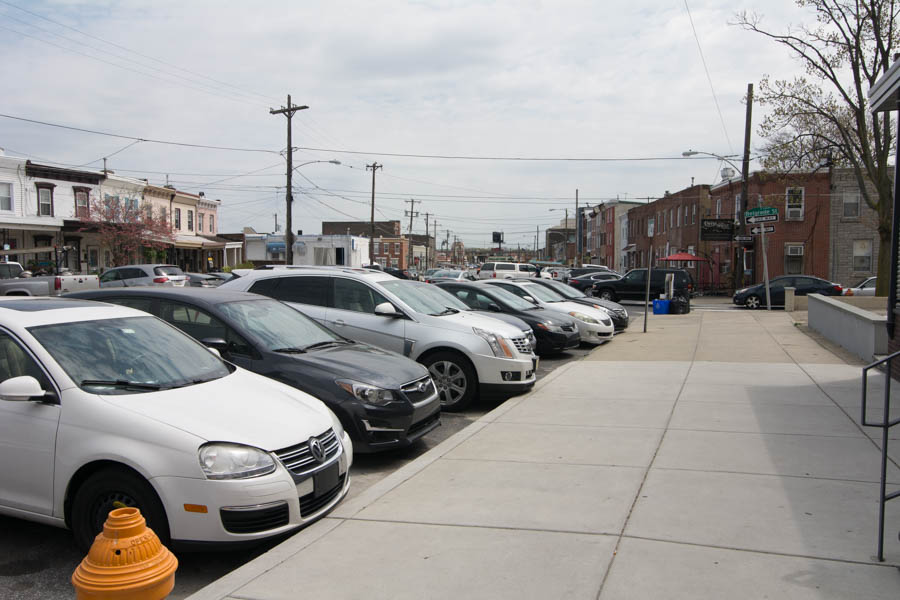 The IPI asserts that back-in angle parking is not as tricky as parallel parking, and ultimately is a safer way to park on busy streets.
  "Analysis of accident experience pre- and post-parking makeover shows an overall reduction in the number and severity of accidents as a result of the installation," the study reads. "Although some accident categories increased, primarily because of the unfamiliar nature of back-in angle parking and the introduction of a bicycle lane, accidents associated with parking spaces declined substantially, reinforcing the inherent safety of back-in angle parking."
Scheerbaum believes that one of the reasons people may not be complying is because the changes are relatively new, citing the fact that many people follow back-in angle parking in South Philadelphia.
  Ultimately, he hopes people start to follow the signs, for safety and improving the overall use of the street.
  "Anytime you have inconsistency or unpredictability, there might be a greater chance of a crash," Scheerbaum said. "That chance is almost a wash because people aren't going to comply 100 percent of the time, but that changes as more people comply.
  "However, we are also getting a crash reduction factor when people are following the rules," he added.