Community, News in Strawberry Mansion
Eye on Parks: Parks and Recreation Commission Hosts Public Meeting at Mander Recreation Center
---
On Monday, March 20th, the Philadelphia Parks and Recreation Commission hosted its second  public meeting of the year at Mander Recreation Center (2140 N. 33rd St.) in Strawberry Mansion.
  First on the agenda was an overview of some of the upcoming events with which the Commission is affiliated, including the TreePhilly Program, the 2017 NFL Draft, Love Your Park Week and the Unity Cup.
  During the first two weeks of April, the TreePhilly Program will host a series of events at which Philadelphia residents can pick up a free tree for planting. Prospective participants are encouraged, but not required, to register online beforehand.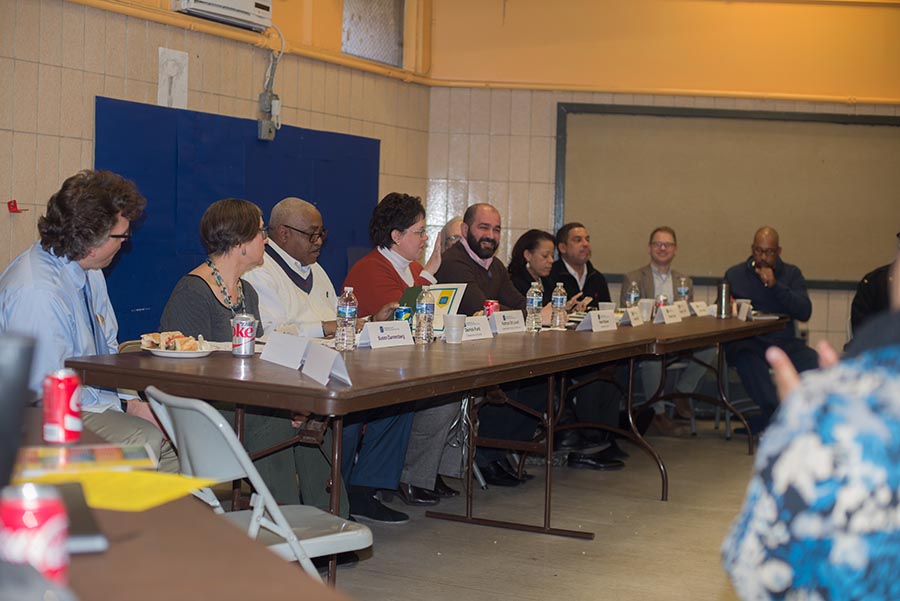 As previously reported, The 2017 NFL Draft will be held along the Benjamin Franklin Parkway from April 27-29. Free tickets will be distributed on a lottery basis.
  On May 13th, Love Your Park Week will begin. It will include a number of community activities throughout the city, such as the newly implemented Parks on Tap Program.
  The Unity Cup, a citywide soccer tournament modeled after the World Cup, will begin sometime within the next few weeks. More information will be available soon.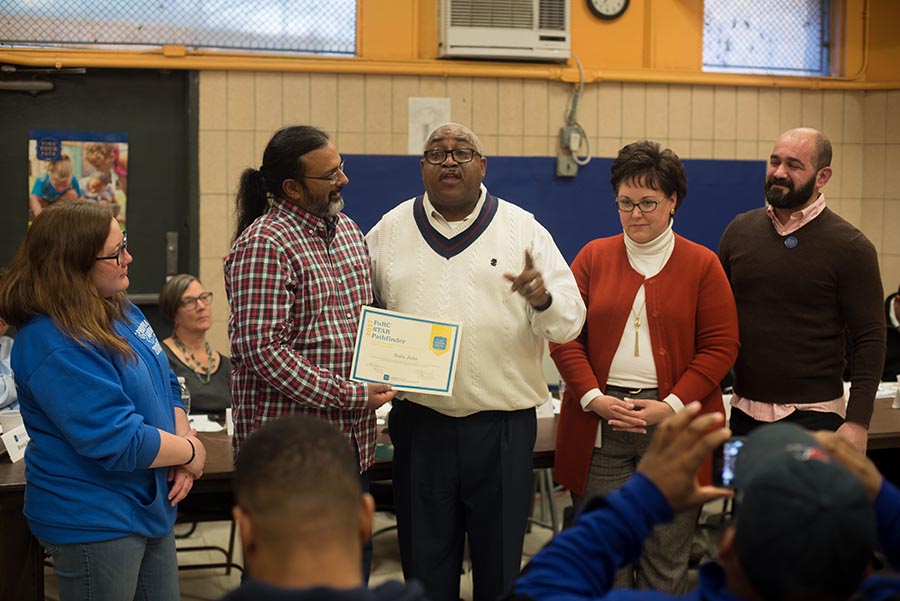 After a brief discussion about development, public outreach and community safety, the Commission bestowed the Park Star Award upon Suku John, the executive director of the East Park Revitalization Alliance (EPRA), a local nonprofit organization focused on improving the environment and education in addition to promoting healthy life choices. Despite his hard work and his steadfast support of the community and the Commission, John didn't feel worthy enough to receive the award.
  "I don't know what I did to deserve this award," he said, chuckling. "I do what I can for the community, but you look at the problems around you and it's hard to feel like you've done anything successful."
  Representatives from the Fairmount Park Conservancy were also in attendance. Executive Director Rick Magder thanked the Commission for its support over the years and discussed the general mission of the Conservancy.
  "The Conservancy works on three things," he said. "We help restore the park system, the physical, environmental, historic and recreational aspects of the system; we gauge communities around parks; and we create really amazing creative programming in this neighborhood." Magder and Senior Director of Strategy and Planning Ellen Ryan then went on to outline several upcoming projects the Conservancy will be undertaking.
  The meeting ended with a public forum, during which the attendees were permitted to raise concerns, make comments and ask general questions.
  The one topic that seemed to dominate the meeting was the Commission's involvement with Mayor Kenney's Rebuild Program, a seven-year, $500 million plan that aims to improve parks, libraries, recreation centers and playgrounds and promote education, health and safety. Kathryn Ott Lovell of the Philadelphia Parks and Recreation Commission urged the meeting's attendees to support the Philadelphia Beverage Tax, which serves as the backbone of the Rebuild Program.
  "The truth is that the [Rebuild Program] doesn't happen without the Philadelphia Beverage Tax," said Lovell. "And the truth is that the 1,500 kids that are in Pre-K right now, for free, every single day in every single neighborhood of the city will go out of pre-K as fast as they went in if anything happens to the Beverage Tax."
  The next public meeting of the Philadelphia Parks and Recreation Commission will be held on Monday, May 22nd at the Bridesburg Recreation Center, 4601 Richmond Street. •