Features, Sports in Fishtown
Fillmore Fight Night: Dungeon Boyz Run Roughshod at Fishtown Venue
---
Friday, March 24th marked the first ever live boxing event at the Fillmore in Fishtown with six exciting professional bouts.
  In the main event, Northeast Philly's "The New" Ray Robinson (23-2 12 KO) defeated tough Brazilian welterweight Claudinei Lacerda (18-17-1) by TKO at 2:30 in the 7th round of the scheduled 8 round bout. From the opening bell, Robinson was as sweet as sugar and in control. For the entire duration of the fight, he avoided any real threats from the durable journeyman, while connecting several times to the Brazilian's chin.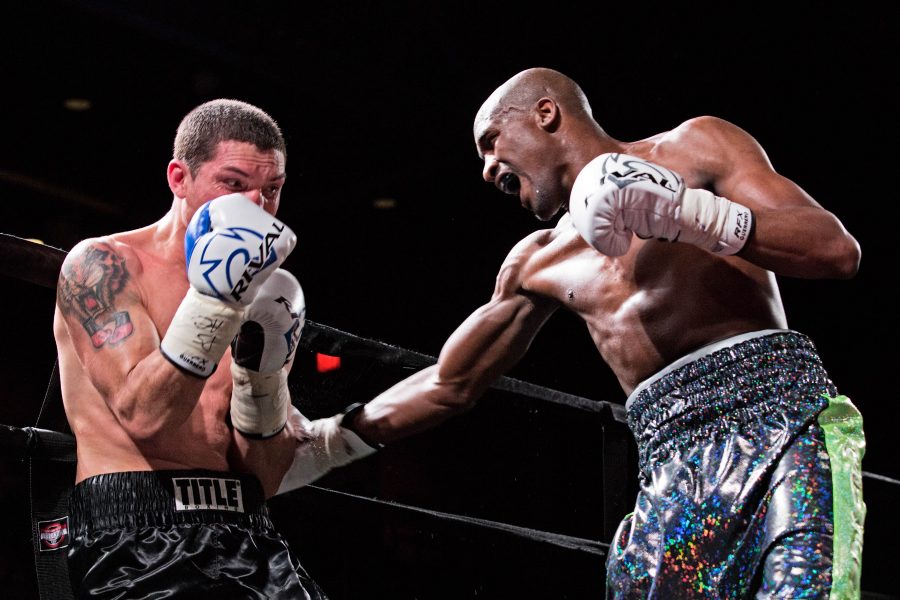 Lacera grew increasingly frustrated at his own inability to connect and started attempting wild haymakers and an ill-advised Muay Thai kick got him a warning from referee Benjy Esteves, who eventually called the fight after Lacerda appeared to no longer be defending himself from Robinson's relentless onslaught of punches. The victory is Robinson's twelfth consecutive win and the 10 year veteran is surely looking for a ranked opponent for his next bout.
  "I want to thank my trainer Bozy Ennis and my promoters Hard Hitting and DiBella Entertainment, all our team and the fans who came out tonight," said Robinson after the fight.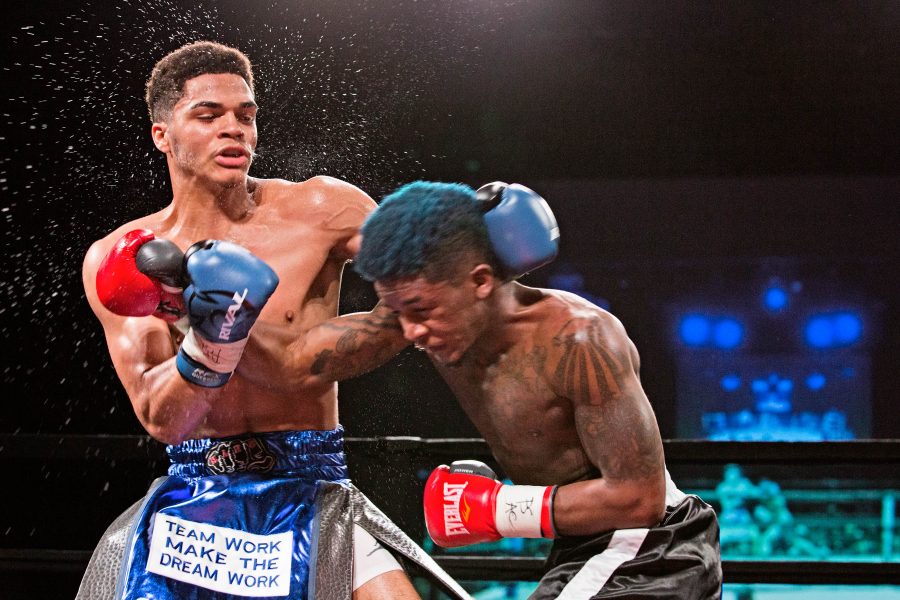 On the undercard, 17-year-old lightweight Branden "The Gift" Pizarro extended his unbeaten streak to 4-0 with a four round unanimous decision over Matt Murphy from St. Louis. Pizarro, a former Junior Olympic gold medalist, hit Murphy with a hard right in the first round, knocked him down in the 2nd with a combination and subsequently won every round. The Juniata Park resident has a loud and boisterous following and is still only a junior at Swenson Arts and Technology High School.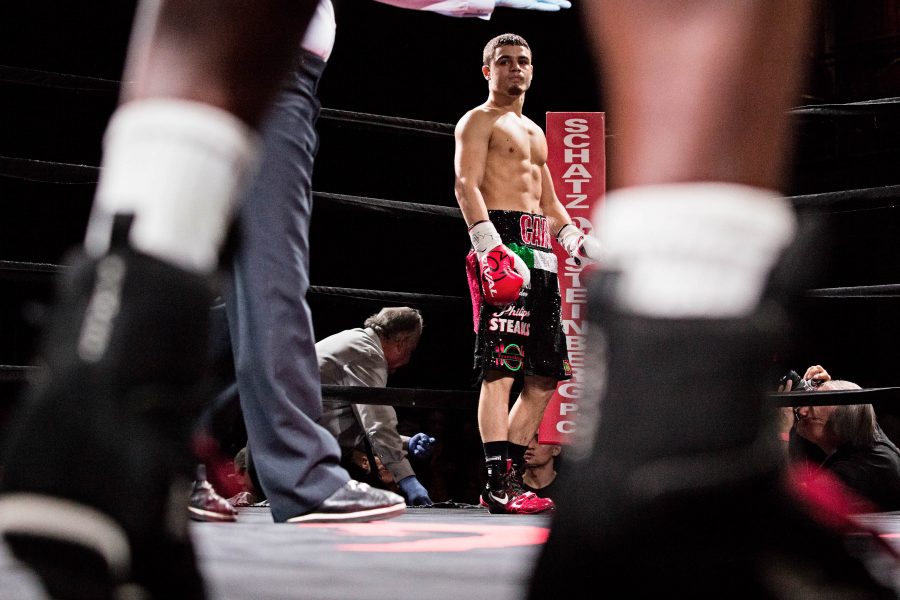 Both Robinson and Pizarro train at Bozy's Dungeon, located above the Harrowgate Boxing Club in the space where Danny Garcia used to train before moving into his own facility on Jasper Street. A third boxer from the Dungeon, Irish Olympic silver medalist John Joe Nevin was scheduled to fight in the co-main event at the Fillmore, but was forced to cancel after sustaining an injury.
  The gym attracts world-class talent and is run by head trainer Derrick "Bozy" Ennis, a former pro fighter originally from North Philly. Prior to settling in on Venango Street, Ennis led a nomadic existence training fighters in several different locations throughout Philly. He has created a family atmosphere at the gym, fostering growth for his fighters both inside and outside the ring. He trains both amateurs and professionals of all ages, and the boxers affectionately refer to themselves as "Dungeon Boyz." Their slogan is "teamwork makes the dream work." All of them have legitimate potential to be world champions some day.
  "Everybody in the gym treats you like family. It's always love, no hate," Pizarro said. "Everyone always supports everybody. It's a wonderful feeling."
  This coming Friday, March 31, two other Dungeon Boyz, Bozy's son Jaron "Boots" Ennis and Canadian Szolt Daranyi hope to keep the gym's winning streak alive with bouts at Victory Boxing Promotions' PHILLYSTRONG event at the 2300 Arena in South Philly.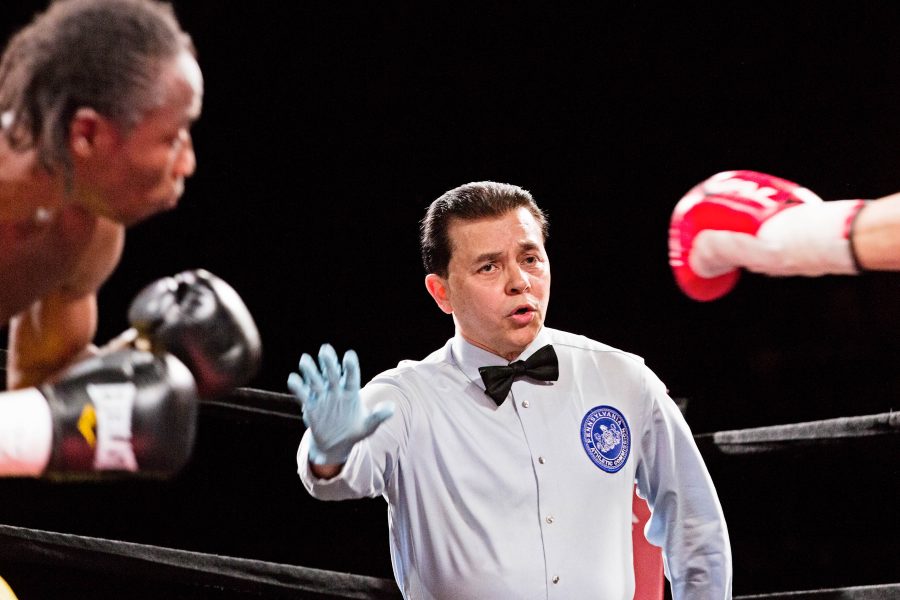 In the other bouts from Friday at the Fillmore, Christian "The Ice Man" Carto (8-0) thrilled his massive contingent of supporters with his perfect record eighth consecutive knockout. His opponent, Rudolph Hedge of Jamaica took such a beating that he could not answer the bell for the fifth round. Carto trains at Rosati's Gym in South Philly and some have started calling him "Christian KO Carto" after his impressive streak of knockouts.
  Super lightweight Jeremy "King" Cuevas (3-0) defeated Jack "Shady" Grady of Buffalo, NY by Unanimous Decision. Both fighters exchanged trash talk at the weigh ins and the fight proved to be an entertaining slugfest, with Cuevas winning all four rounds.
  Puerto Rican Super featherweight Gadwin Rosa (3-0 2 KO) knocked out southpaw Wytama "Fearless" Faulk (1-3) at 2:14 of the first round.
  In the opening bout, Camden featherweight Vidal Rivera (5-0 4 KO) stopped Jesus Feliciano ( 0-3) after two rounds.