Community, Crime, Family, Features, Local Business in Fishtown
FNA's Monthly Meeting Highlights Parenting and Crime
---
The Fishtown Neighborhood Association's (FNA) monthly meeting at the neighborhood's recreation center on Wednesday, April 20th, highlighted a critical disparity. The meeting, partly focused on children and education, presented Friends of Penn Treaty, Friends of Hackett, and Friends of Adaire, supporting organizations of local public schools. But the meeting showed a dichotomy of how the local public schools can be propelled forward, while crime can force the community to take a step back.
Friends of Hackett, a supporting organization of Horatio B. Hackett Elementary, is focused on its schoolyard revitalization project, a partnership with the School District of Philadelphia, the Philadelphia Water Department, New Kensington CDC, and the Community Design Collaborative, according to its website. The project, described as providing an "educational and play environment" will serve as an oasis for 27 percent of Hackett's student body, which come from six zip codes and require special needs, according to Micah Hanson, president of the group.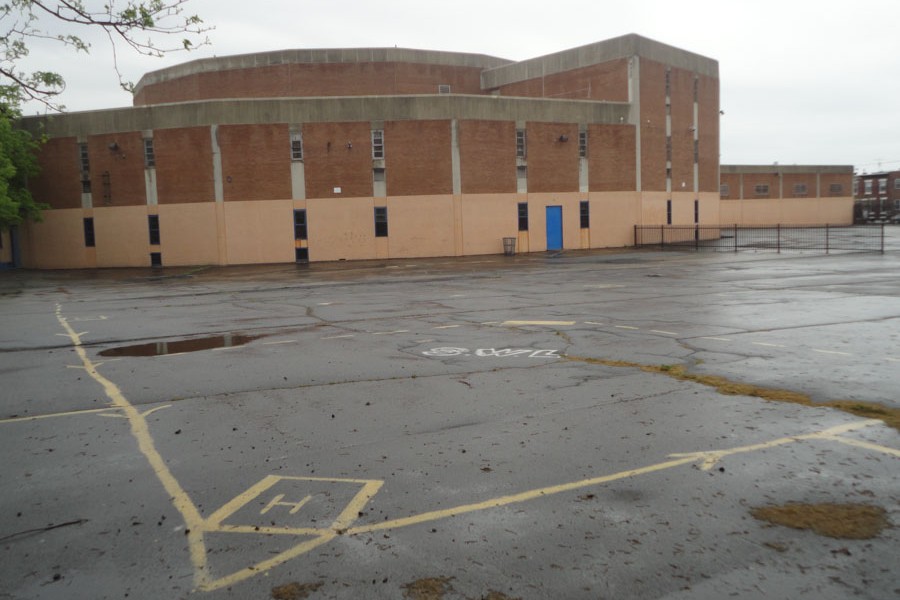 "At core, we're a people that care about education," he said.
With the absence of a closer play area, those Hackett parents are  forced to commute between 45 minutes to an hour and half to Smith Memorial Playground and Playhouse in East Fairmount Park, an unrealistic task for parents with special needs children, according to Allison Dean, Friends of Hackett board member.
"It's this idea that our schoolyard is dovetailed in the community in a very strong way," Hanson added.
A common thread that runs among these supporting organizations is their eagerness to build relationships with each other, school staff, and the community. Their ability to attract a wide range of both parent and non-parent members can be seen as one of the driving forces of their success. Members who don't have children can still donate money, goods, and most importantly, time.
"It's a microcosm of what we want," said Kate Hughes, president of Friends of Adaire, noting the idea of diverse membership.
Two local businesses also outlined their involvement in the community. 3 Mama Llamas, a children's clothing and goods consignment shop nestled on 1542  E. Montgomery Ave, is the brainchild of Allison Dean, Sarah Sexton, and Rebekah Miller, all mothers of two, who griped about the expense and wastefulness of children's clothing. But their business is not just about sustainability, but about a desire to boost the community by raising money for the supporting organizations as well as the parenting program, By My Side, of which Dean is the managing director. Most importantly, 3 Mama Llamas serves as an avenue for parents and residents to form relationships and learn about parenting resources.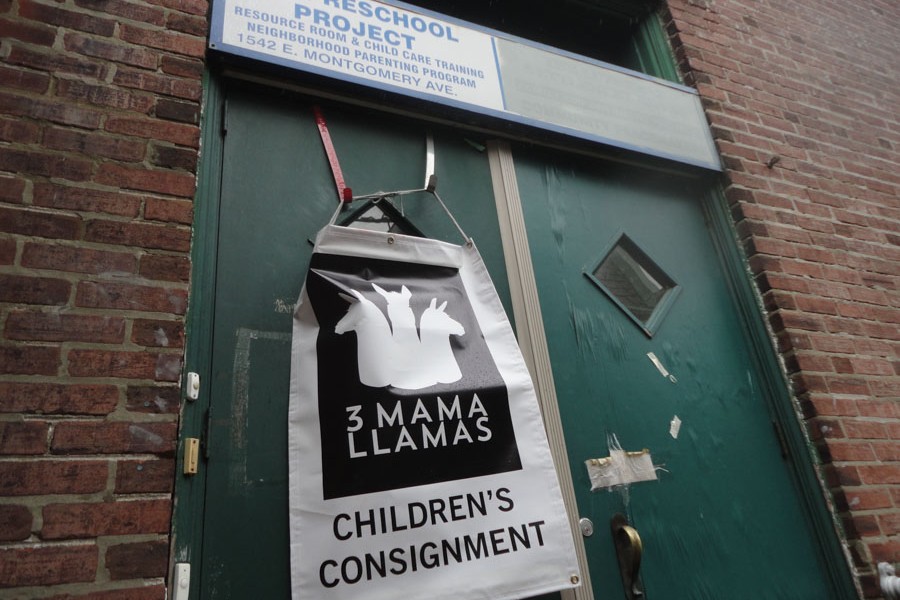 "We like having our stamp on the community," said Sarah Sexton.
Dr. Katrina Poblete, owner of Peekaboo Pediatrics shares Sexton's sentiment. Peekaboo Pediatrics, which opens the second week of May on 821 N. 2nd Street, settled in Northern Liberties after Poblete went against the advice of a New York-based consultant who studied census-based data in Philadelphia and suggested she open an office in South Philadelphia, a more popular area for families. But Poblete had other ideas.
"I know what the numbers are saying, but I'm still going to take a risk," she said at the time.
Peekaboo Pediatrics will focus on unhurried, individualized healthcare, and most importantly, building relationships with families in the community.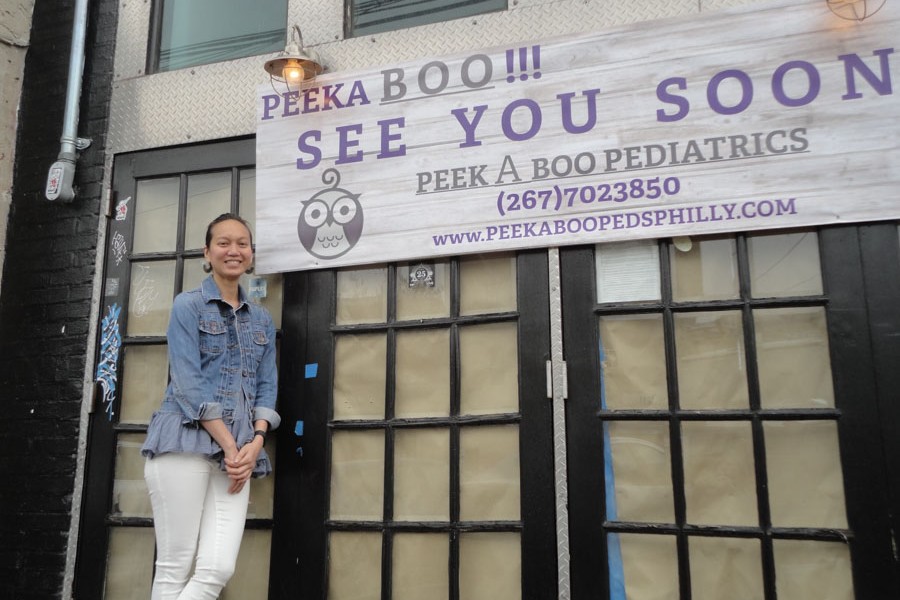 "[I want to] get intimate with the family, get to know them. I wanted an area that would capture that," she said of her decision to settle in Northern Liberties.
But perhaps what took center stage at the FNA meeting wasn't about support for local schools or businesses, but rising tensions about the increase in crime.
A resident who lives on the 1100 block of Oxford Street found her car window smashed on the weekend of April 12. The resident, who wishes to remain anonymous, was one of 13 victims of auto vandalism in the area that weekend; 10 vehicles were found underneath different parts of Interstate 95 and two were outside of a local church. According to the resident's account, several of the vehicles were found with smashed windows, glove compartments and consoles that were visibly tampered with, and even blood.
"There's plenty of times people say when they walk by, they see glass broken up there. Now I stay on my street," the resident said, referring to a nearby underpass.
According to a 26th district lieutenant who spoke at the meeting, the residents have to be the "eyes and ears" of the community. In fact, in the last month, there were seven auto theft arrests resulting from 911 calls alone.
"A rising tide lifts all the boats," is a well known phrase which was referenced at the meeting and popularized by John F. Kennedy in several of his speeches. It means that an improvement in the economy should lead to improvements for all people. But, in the same vein, can an improvement within a local organization, business, and even a police force uplift an entire community? Only the future of Fishtown will tell.