Community, Education, Features in Fairmount
Friends of Bache-Martin: Creating Community and Educational Enrichment in Fairmount
---
   In a city where kids enroll in "lotteries" in hopes of attending a charter school, Nina Liou thinks every child should attend their neighborhood's public school.
   "[Public education] really is a foundational element to our society," Liou said. "There's a whole social aspect around all of it that you can't buy. It's very experiential. … It's about tolerance, empathy and acceptance."
   Currently, one of Liou's children attends Bache-Martin Elementary School at 2201 Brown St. in Fairmount.
   Liou is the treasurer for Friends of Bache-Martin, a 501c3 non-profit corporation committed to furthering the financial assistance offered by the Philadelphia School District through grant-writing and fundraising.
   The formation of Friends of Bache-Martin was officially announced in July, a day four years in the making.
   Jerilyn Dressler, president of Friends of Bache-Martin and mother of a kindergartner attending the school in the fall, said the group will be anything but short-lived.
   "For me, it was all leading up to this point of having my son go to this school," Dressler said. "Beyond that, creating the Friends group will really ensure lasting support. We want to create an infrastructure and an organization that will be here beyond our children."
   Bache-Martin Elementary School serves about 450 K-8 students a year. The Martin building, constructed in 1936, was the first school in Philadelphia built specifically for teaching physically handicapped students.
   To build on the school's inclusive efforts in the past, Liou said Friends of Bache-Martin wants to fund programs benefitting as many students as possible.
   Many of Friends of Bache-Martin's goals are curriculum-focused goals, which Dressler attributes to principal Mark Vitvisky, who began working as an educator in Philadelphia in 2007. This upcoming fall marks his third year as principal at Bache-Martin Elementary School.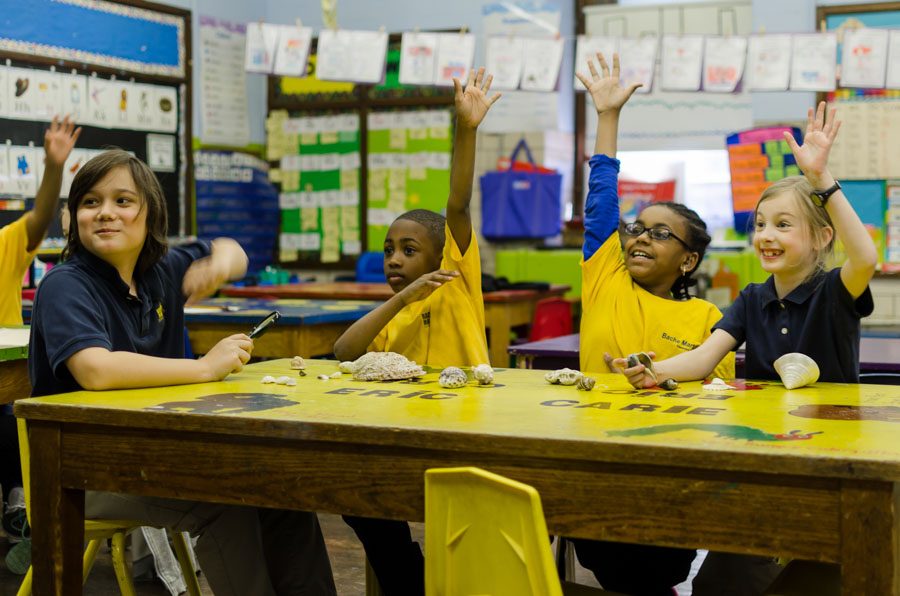 The needs of any Philadelphia school are broad, but improving instruction is Vitvisky's main focus.
   "The goal for Bache-Martin is to create the highest-performing neighborhood school," Vitvisky said. "Without excellent educators and the appropriate tools, our students can't compete."
   Friends of Bache-Martin is currently fundraising for a teaching coach to help educators refine their skills and become more effective.
   The group also wants to reboot the inventory of the school's music department and have a structured recess play program. Before the official formation of the group, Friends of Bache-Martin was able to introduce a new science curriculum in classrooms for K-4 students.
   "We acknowledge that if we are going to be pushing our students more and more in the instructional block and increasing the rigor and demand for them, they have to have an outlet," Vitvisky said.
   Aaron Hoke, the itinerant strings teacher at Bache-Martin Elementary School, thinks music is "a subject worth learning within itself" because it teaches kids the value of hard work and is a tangible way to apply critical thinking skills.
   "Most importantly, music can give a child a chance to excel at something when they may not do that in the classroom necessarily," Hoke added.
   The formation of Friends of Bache-Martin, amongst others in Philadelphia, is a reaction to the city's financial climate, seemingly robbing kids of a chance to receive a well-rounded education in their neighborhood.
   Jeff Hornstein is the chair of Philadelphia Crosstown Coalition's Education Committee and spearheads the efforts of Friends of Neighborhood Education, a coalition of about 40 Friends groups working to support each other and change the negative stigma about the city's neighborhood schools.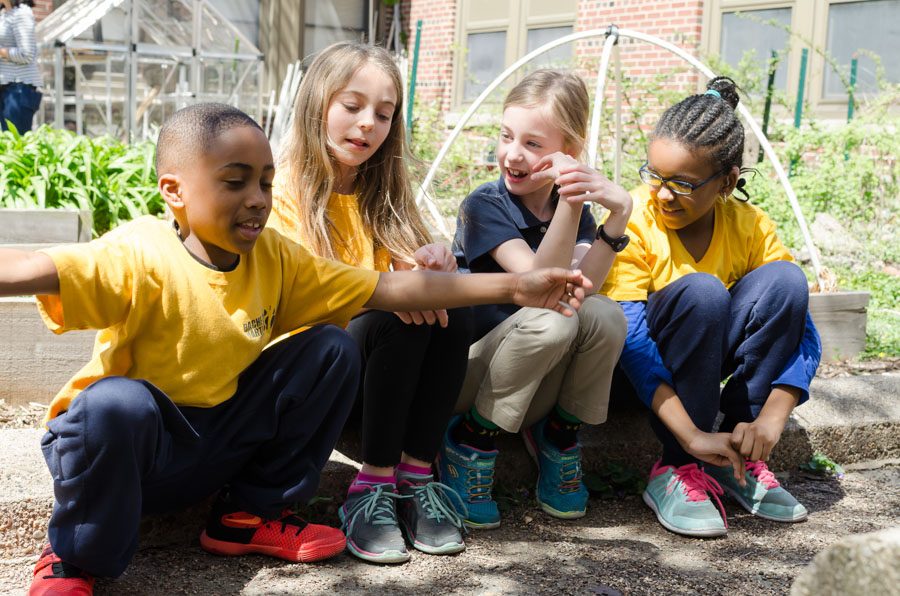 Hornstein, who has no children, said his work with FONE is vital because schools are fundamental to "neighborhood stability."
   "A quality school is going to make real estate more valuable," Hornstein said. "When a neighborhood is more desirable, more businesses want to move in, more people want to move in, there's more eyes on the streets, it's safer. There's this upward spiral."
   With 300 publicly-supported schools in the city and only about 40 of those with a Friends group Hornstein said educators and neighbors are working to improve a "whole host of things" in their community's classrooms.
   Hornstein hopes the number of Friends groups in the city increases so every child in Philadelphia can enjoy amenities such as those to be offered at Bache-Martin Elementary School.
   "To me, public education is the most important thing this country and government does," he added. "I'm not an education expert. It's just in it of itself important kids have a quality education."
   Despite varying focuses, all Friends groups help increase community engagement.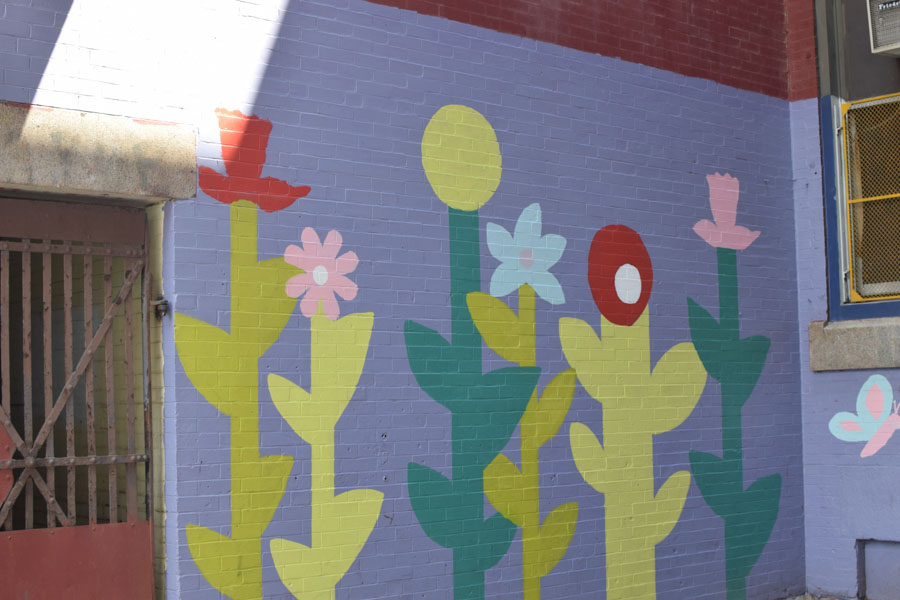 According to bylaws, 40 percent of Friends of Bache-Martin's board members must be community members without children at the school to ensure the group is aware of the community's needs.
   Janice Hunt, one of the two community members currently on the board of Friends of Bache-Martin, thinks her past experience of raising four children gives her a unique perspective.
   "I know what good looks like. I know what the end looks like. I know what works," Hunt said.
   "If there's a good school, it becomes a focal point," Hunt added. "People gather for events and you get to know your neighbors more. It's the core of establishing city neighborhoods."
   The cultural sites in a school's neighborhood are just as meaningful for the students as its neighbors working to improve their education.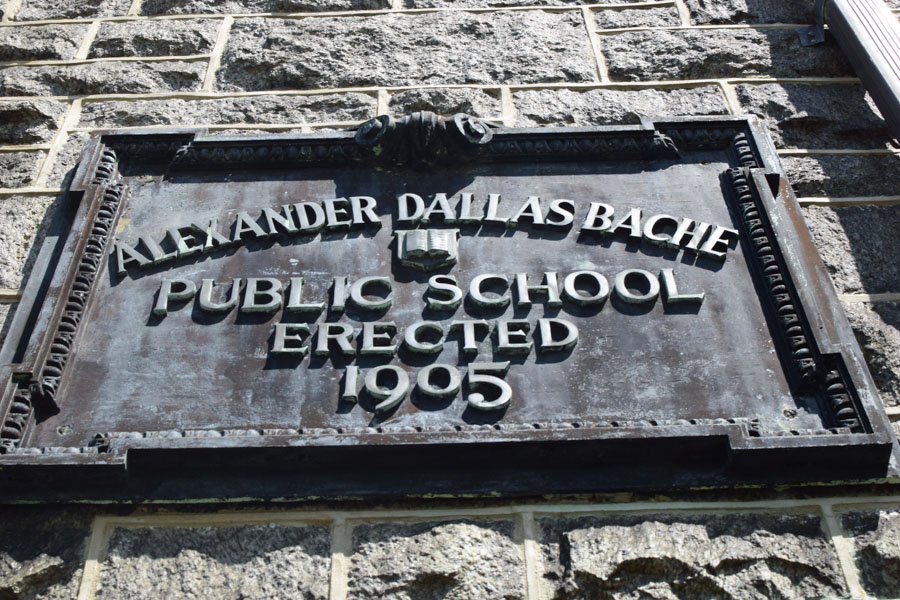 Bache-Martin Elementary School's location allows for community partnerships with places like the Walnut Street Theatre, the Philadelphia Museum of Art and even Pizzeria Vetri for field trips.
   "It's one thing to just be located in the city and be surrounded by the amazing arts and culture, but it's another thing to have it really integrated," Dressler said.
   The majority of Friends groups in the city facilitate elementary schools, impacting students in the developmental and vital beginnings of their educations.
   Friends of Bache-Martin is working to impact students in a long-standing way, not temporary.
  "We're making sure they're not just learning material but really developing that love of learning that they can take with them throughout the rest of their education," Dressler said. •