Features
Gentrify Me 3: Bridge to the Future Upon Graves of the Past
---
In this series on gentrification we've covered the history of development and displacement as it spread into the Riverwards and how those who live in gentrified neighborhoods see the changes around them. Now we will talk about what may soon come.
In 1956, after years of attempts to seize control via eminent domain, Temple University was finally permitted to move 28,000 graves from the Victorian-era Monument Cemetery at Berks and Broad streets and dump them into the Delaware River in Bridesburg. Slabs of granite and marble from the cemetery were used as foundation material for the Betsy Ross Bridge; upon close examination, much of the rocky shore beneath the bridge can be seen at low tide, with headstones and other ruins of memorial statuary littering the water's edge.
The Spirit took a trip to the mouth of Frankford Creek to find these discarded graves last Thursday, and it was not an easy journey. The shoreline is not very accessible unless the tide is low, so timing is key. We set off, a group of three. After a false start in the wrong direction, we sought some friendly guidance by a man who first threatened to shoot us after we surprised him in his camp. We then went hacking with pocket-knives through old brush and only God knows what sort of insect or mutant reptilian life — after all, this is the Delaware River, which touches Jersey. At a sunny point, where the creek meets the river and the Betsy Ross Bridge stands to the north, there is a beach with dozens of headstones and monuments stones.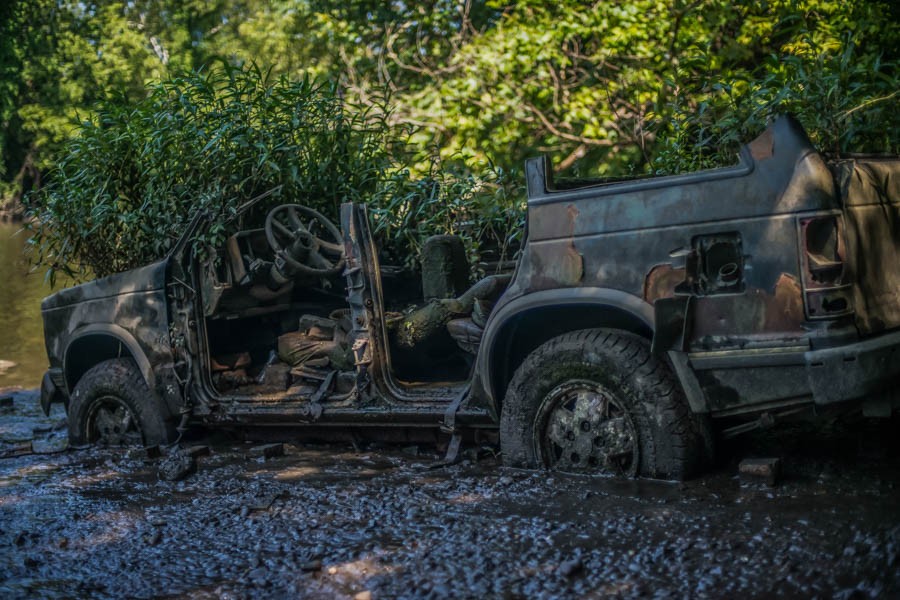 Temple was able to convince city leaders that Monument Cemetery should be moved and the land rededicated for university's purposes by bringing in religious leaders who cited "moral blight." In 2015 the university and city leaders have cast their eyes on the corridor stretching from Temple's campus on Broad Street to the Riverwards, this time with a revitalization plan for Lehigh and Somerset Avenue, along the abandoned freight line — an area considered well-above the current development horizon.
This week we'll look to the next battlefield — and the next burial ground — of gentrification.
Above the Development Horizon
No one thinks of Port Richmond, Bridesburg, or Frankford Avenue north of Erie Avenue as gentrified. Speculation, and the fact that land is finite, is inevitably extending the development horizon into the quarters where former residents of gentrified neighborhoods have made a home.
The gentrification horizon has long stopped at the Lehigh trestle. The rail viaduct was at one time the busiest coal-transporting line in the country but fell victim under the collapse of the waterfront industry. The same collapse befell the Riverwards when the Delaware River Expressway severed us from our waterside roots. The rail viaduct has been abandoned for decades, hosts a tent city for the homeless and depicts a literal wrong side of the tracks. This is the heart of Kensington, K&A, and to the east is Frankford, which is similarly uninviting north of the rails.
Economic shifts are usually reflected in other demographics — lower economic and ethnic minority status are known to be frequently linked. The combination of the evacuation and subsequent reclamation of Center City by white populations — the former during white flight and the latter as gentrifiers –– has crowed Philadelphia's minority population into what have effectively become northern ghettos.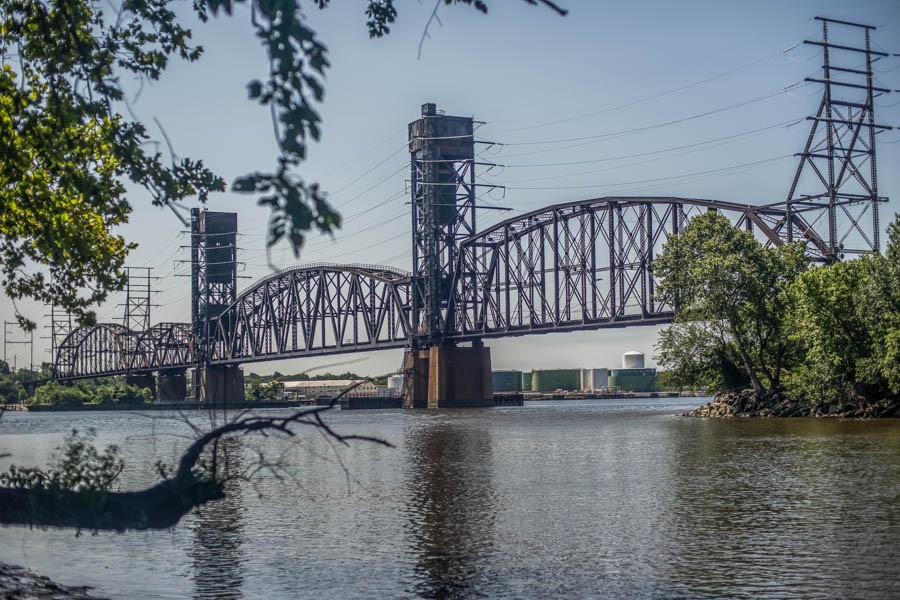 Frankford, which abuts Port Richmond to the north, has undergone more dramatic demographic change over the last two decades than any other neighborhood in the city. Its population grew by 11.5 percent over 20 years but experienced an overall 72.3 percent decline in what had been its majority white population, from 50,092 to 13,875. During the same twenty years, the black population went from 5,204 to 26,230 and the Hispanic population went from just over 3,000 to 22,083. In 1990, the black and Hispanic populations accounted for 14 percent of the population in 19124. By 2010, they accounted for 72 percent. The neighborhood, along with adjacent properties in Port Richmond and Kensington, has seen a steep rise in land sales over the last several months due to auctions of public land by the District Councilman Mark Squilla.
A huge project to turn the old Orinoko textile mill in Kensington, between Lehigh and Hart street, into mixed-income apartment housing was announced last year. It was promised to be a "game-changer for the neighborhood." Development in Port Richmond is also on the agenda for politicians. Changes to the neighborhood "all the way up to Castor Avenue" are being considered, said Sean McMonagle, a legislative aide to Councilman Squilla. Squilla's District also includes sections of Fishtown and Northern Liberties.
As neighborhoods are transformed, some residents feel like those moving in are attacking their way of life. In the southern Riverwards, after having undergone decades of gentrifying trends, residents have organized with repeated success to preserve the cultural integrity of their neighborhoods while also working to reduce vacancy and stabilize infrastructure. A few weeks ago, something sacred to many people in the Riverwards was preserved (at least for now); the 19th-Century St. Laurentius Church in Fishtown was granted historic status.
The sense of enmity that is fostered between "hipster gentrifier" and original resident is a distraction from the real culprit of destructive development. To be sure, it is important for newcomers to recognize and to be responsive to existing residents. Newcomers can still bring with them their lifestyle affinities and contribute to an overall quality of life, without having to be harbingers of a capitalist apocalypse.
We discussed marginal gentrifiers in a previous article — they're the first to move in to declining neighborhoods. They clean things up a bit. This gets the ball rolling on an incline in property values and eventually leads to displacement of the original residents –– usually the marginal gentrifiers as well. Theoretically, these marginal gentrifiers should be natural allies to those who have called an area home for generations.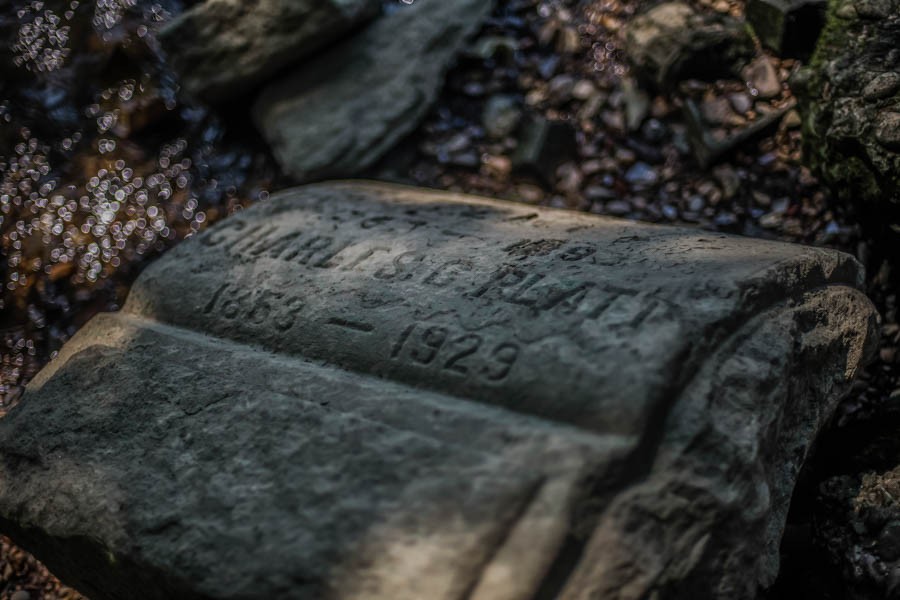 Communities whose cross-sectional residents act cohesively have more power to take control of the property development around them. It is particularly important to have broad and open forums for communication; despite so much black-and-white rhetoric over the issue of gentrification, these controversies frequently involve complex circumstances with no easy answer.
Developers and their friends in government and business undertake long-term strategies to influence the decline or improvement of neighborhoods. Ambitious housing development schemes and road-building projects have been cavalierly pursued, with little heed paid to what gets destroyed in the process. Ironically, the marble and granite stones on the Delaware waterfront are better preserved than many of the architectural and cultural casualties of the 20th century, even other cemeteries.
Franklin Cemetery was built at the "two-mile stone" of Frankford Avenue in the 1840s, and in the 1940s a playground was built on the site, with records showing that graves were relocated to various other cemeteries for reinterment.
In 2009, another new construction over this former cemetery at Helen and Elkhart streets was delayed when ground-penetrating radar located multiple intact graves below the surface. It was eventually revealed that many relocations did not occur or were not recorded because of massive bureaucratic corruption.
There is no reason to believe that our current leaders will not, without our vigilance, be similarly inclined to cut corners or even make a profit off of the dead
Will a Little Gentrification Hurt?
In April 2013 zoning meeting, after hearing from a potential owner of a new coffee-house in Fishtown, two votes were held. There was a local vote cast by those who live within 500 feet of the business, this went 31-6 in favor of development. The greater community vote was 60-0 in favor –– ReAnimator Coffee came to Susquehanna Avenue.
The enthusiasts were not solely java fans, but represented the interests property owners have in opening boutique coffee shops near their homes, a reliable boon for area land value. A direct tie between the spread of such establishments and overall gentrification has been demonstrated in university studies. In many cities, select chains have been the target of anti-gentrification demonstrations.
When government officials assist businesses with moving into the neighborhood, it can provoke even greater ire. The city came under fire from activists, some community-members and a property owner when it awarded Arab American Development Corporation $2 million and 36 private properties in Olde Kensington two years ago under eminent domain.
Eminent domain moves are especially divisive, as someone whose land is being taken from them without their consent will never agree with such a plan's good intentions. Communities too often see "blight" used as a label for low income blocks to be razed in favor of commercial development. But vacancies and disrepair do have harmful effects for the entire population and cannot go unabated.
That horizon — that line at the Lehigh trestle — was largely cemented by the "blockbusting" of one Robert Coyle. Coyle ran ten real estate and rental companies, most infamously one called  Landvest, from his Port Richmond home in the late 1990s and early 2000s.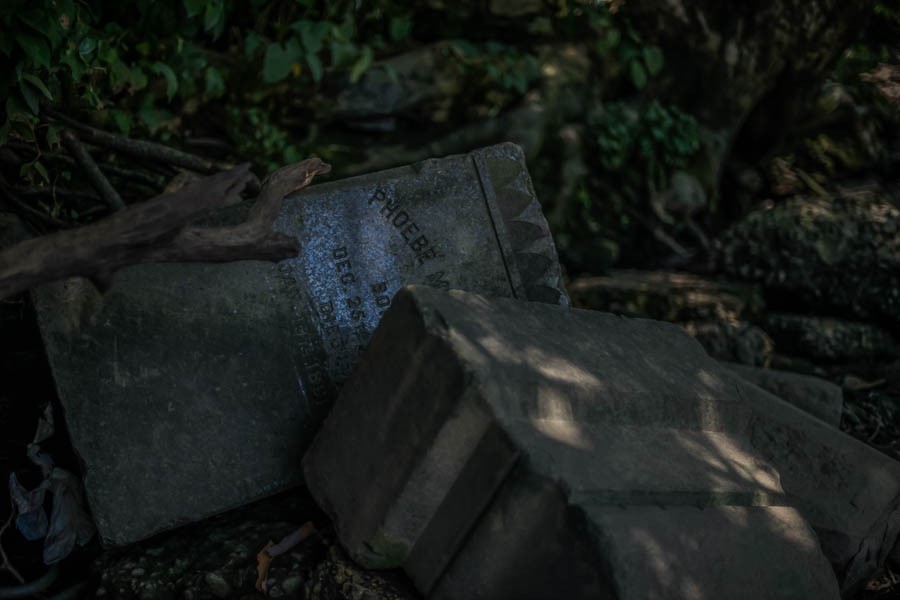 Coyle let his properties decay to the detriment of both tenants and neighbors. He not only defrauded tenants and buyers of millions of dollars, he deliberately depressed development north of Lehigh, already perceived as overlooked compared to the core of Port Richmond.
This barrier will be crossed by the inevitable move north of development. However, the manner in which growth at this line occurs will be absolutely crucial, as formative neighborhood control by men like Coyle leads to economic and cultural deformation.
The New Kensington Development Corporation's Community Design Initiative has set for the north of Lehigh corridor a complete remapping, which is consistent with the words used by Squilla's legislative aide McMonagle when discussing plans for the area last week with The Spirit. Additionally, Wells Fargo recently awarded a $750,000 grant to encourage development "North of Lehigh."
Just a few blocks south of Coyle's decaying tenements, sleek condominiums built a few blocks to the south are featured in design magazines. All along the physical margin, economic shifts are becoming more visible. Little Berlin, an artist community, a sort of Taos-on-Jasper, is just a few blocks from the notorious open-air heroin market at the Somerset stop on the El. The artist community expanded into a neighborhood garden in 2013.
Conscientious redevelopment of neighborhoods must occur after an aggressive attempt to bring all stakeholders, no matter the level of economic investment, to the table. Minor improvements to the appearance of a neighborhood, even those without a financial motive, contribute to gentrification; the idea should be to act as deliberately as possible in community redevelopment. The hard line at Lehigh is an artificial one, where a very real economic divide has existed for too long. The next generation of development should focus not on targeted beautification — "islands" in the "sea of decay" — but should include zoning and construction permit strategies that erase these lines all together. Elected officials should be policed for what building projects they support, and residents should attend and vote in neighborhood zoning meetings.
There is no use in restoring the headstones to their original homes at Berks and Broad from their current dishonor in the Delaware River sludge, even if it were possible. But there is value in seeing those discarded totems as a lesson about reckless change and unchecked expansion, especially by large institutions. As Edward Abbey said, "Growth for the sake of growth is the ideology of the cancer cell."