Features, Sports in Francisville
Girard College Freshman Sets Records at State Track Championships
---
  Thelma Davies was met with thunderous applause as she stood among her classmates in Girard College's chapel on Wednesday, June 8. The ceremony was held to honor Davies for her record setting performance at the PIAA state track and field championships. Despite being only a 15-year old freshman, Davies set a new record for the AA 100 meter dash with a time of 11.58 seconds, topping the previous record held by Lauryn Williams, a future Olympian. In addition to her record setting 100 meter time, Davies also tied the 200 meter dash record with a time of23.85 seconds.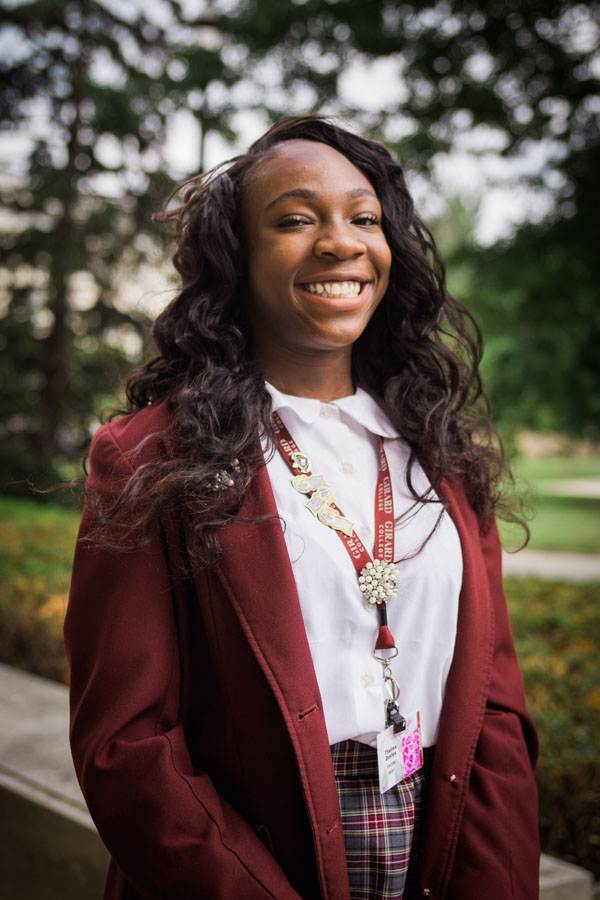 Those two performances have led to Davies being nominated for USA Today's Gatorade Player of the Year and also being named Girls Athlete of the Year by the PTFCA (Penna. Track & Field Coaches Association). Results of the Gatorade Player of the Year award will be released later this month.
  Diamond Woolford, Davies' coach at Girard, expressed his excitement for her following the ceremony. "I didn't really expect to be a part of something like this," he explained. "You see this all the time with track in Philly, a standout athlete. But it's beyond what words can express to have someone as young as her achieve this much. And for me to be a part of it… I couldn't ask for a better situation."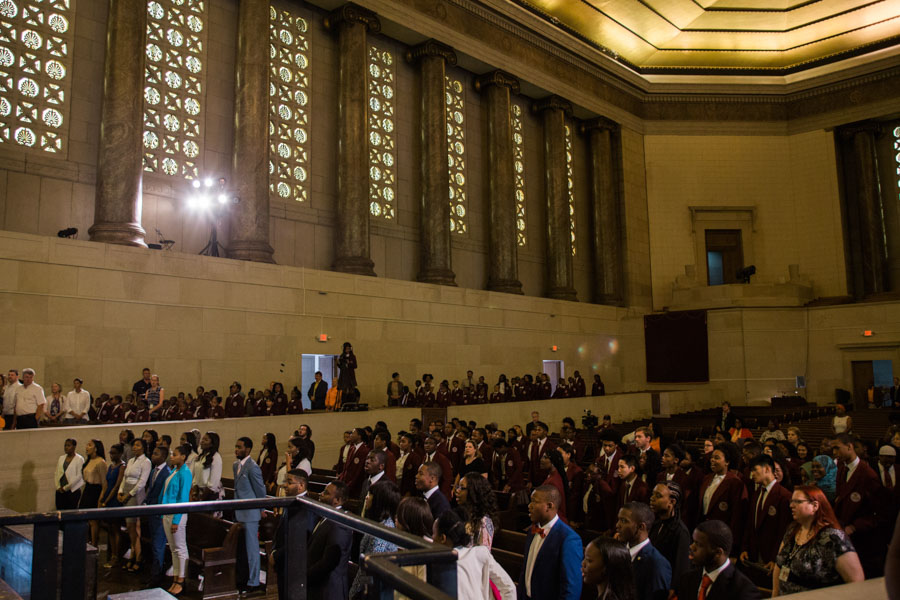 Woolford graduated from Girard College in 1999, a successful track runner in his own right. Coincidentally, his coach, Rick Leek, would later serve as one of Thelma's 6th grade teachers at Girard. Woolford has been very successful in working with Davies.
 "He's a great coach," Davies said, "I used to have terrible form but we worked on it this year. He taught me a lot and now I'm starting to improve my form and get faster."
  As to what the future holds for Davies, she strives to be an Olympian following her graduation in 2019. Setting records this early in her high school career bodes extremely well for that goal. When asked about this year's Olympics in Rio, Davies said that she is most looking forward to watching American runner Carmelita Jeter, as she is one of Davies' biggest role models.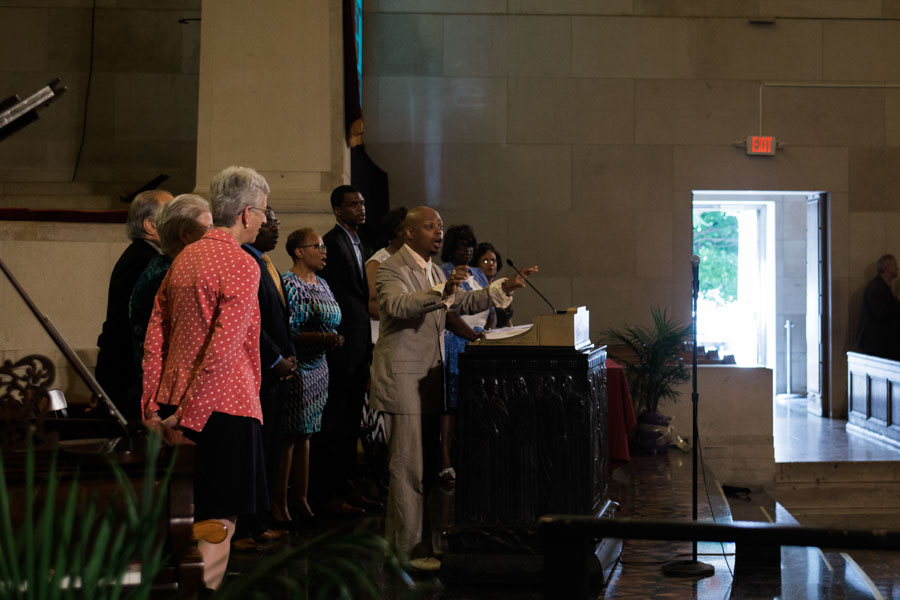 While Davies' mind is fixed upon Olympic gold, Woolford has his set on the immediate goals. "We have one more national meet down in North Carolina on the weekend of the 18th. But this summer we're gonna let her rest and just be a kid. Next year we're planning on taking her to other national meets around the country and then just continue on and see how she progresses. She controls her future from here."