Community, News in Harrowgate
Harrowgate Residents Pitch in to Cleanup Harrowgate Park
---
  Despite the chilly morning, dozens of Harrowgate residents pitched in to clean up Harrowgate Park. The coffee certainly helped.
  As part of the 10th Annual Philly Spring Cleanup, the Harrowgate Civic Association made plenty of rakes, brooms and shovels available for those that came out for the "Friends of Harrowgate Park" clean up. Unfortunately, passersby and drug users had already made trash and paraphernalia available for cleanup. But compared to last year, when some pointed out they picked up about 19 years worth of trash, this was more like vigilant maintenance.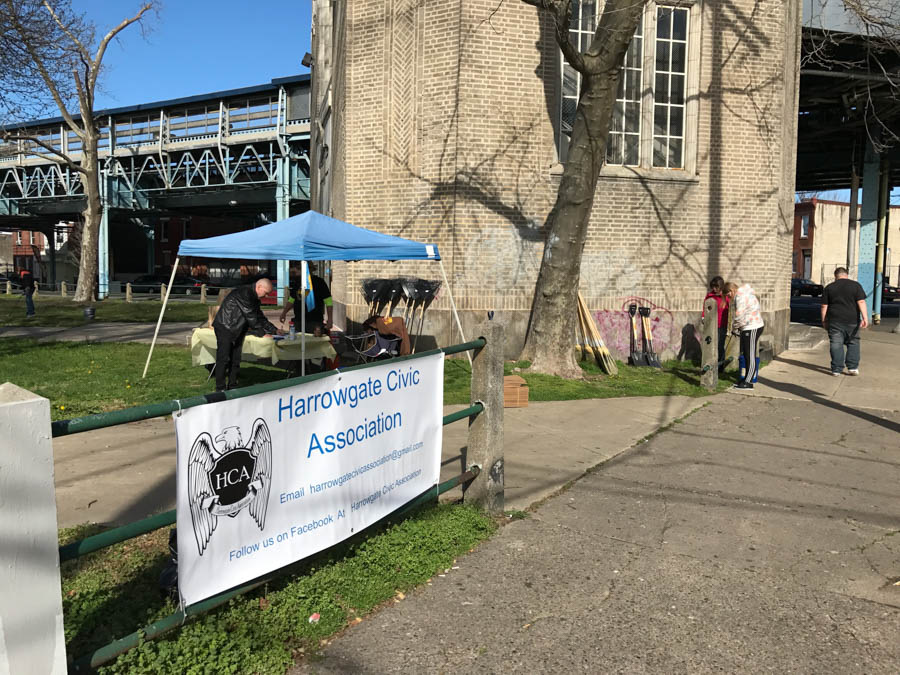 Jim Ridgway, board member of the Civic, helped folks sign-in and get equipped before grabbing the shovel himself. He said the most trash "is around the [Septa Tioga Station] El entrance." And that they "still find needles" all around the park. Ridgway himself found a crack pipe next to the El entrance.
  A few addicts briefly hung around the playground equipment, but quietly moved on as the sweepers made their way over. Last year there were a few confrontations that Civic President Shannon Farrell had to handle.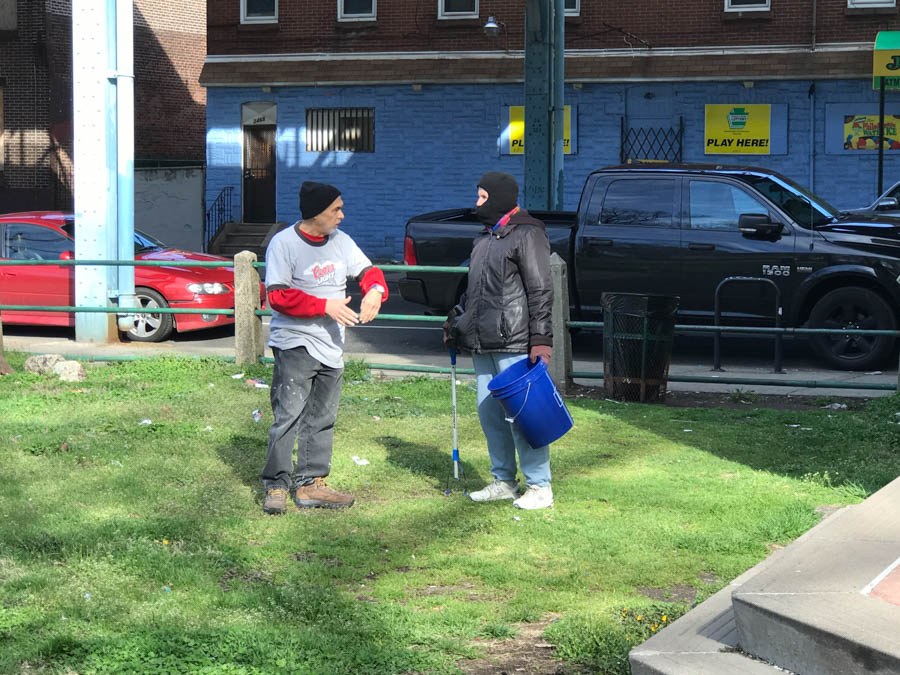 Why do it? Founder of Friends of Harrowgate Park Marissa Rumpf said that folks "feel like they're part of something bigger" by caring for the park.
  Ridgway would like to see more neighbors who live directly across from the park participate as "they are the ones who'd [benefit] the most" from the cleanliness.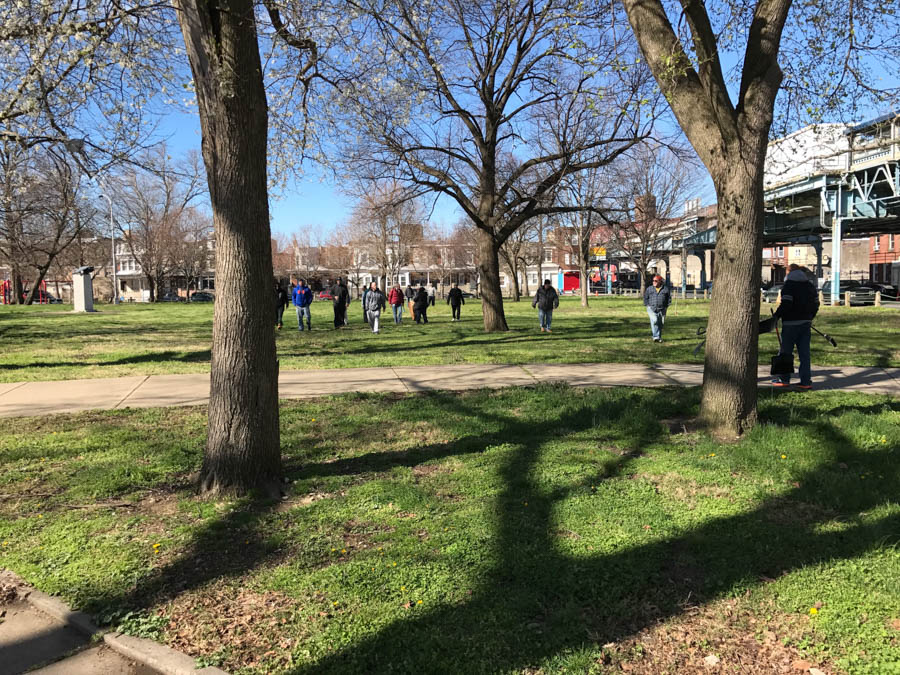 As a few women from a local church showed up, Ridgway told them they were lucky as there were still a few donuts left.
  Friends of Harrowgate Park, formed in March 2016, meets every third Saturday at 10AM. •