Features, Local Business, Real Estate in Fishtown
Heffe Tacos Cites "HEARTLESS City of Philadelphia L&I Dept." and Gentrification as Reasons For Beer Garden Shutdown
---
As previously reported by Spirit News, local taco joint Heffe was set to be home to a pop-up beer garden for a good chunk of the summer season. However, the beer garden is no more; it's been shut down by Philadelphia L&I and the end came just before a benefit planned for a 9-year-old epilepsy patient from New Jersey.
According to Philly.com, the benefit was to be hosted by marijuana activist and comedian N.A. Poe at Heffe Beer Garden. Poe was to bartend, giving all tips made to the young girl, Tatyana "Tuffy" Rivera, and her family. Rivera suffers from Lennox-Gastaut Syndrome, which is a rare form of epilepsy that causes her to have hundreds of seizures a day. Her seizures were alleviated "by about 90 percent" by medicinal marijuana Ricardo Rivera, Tayana's father, told Philly.com.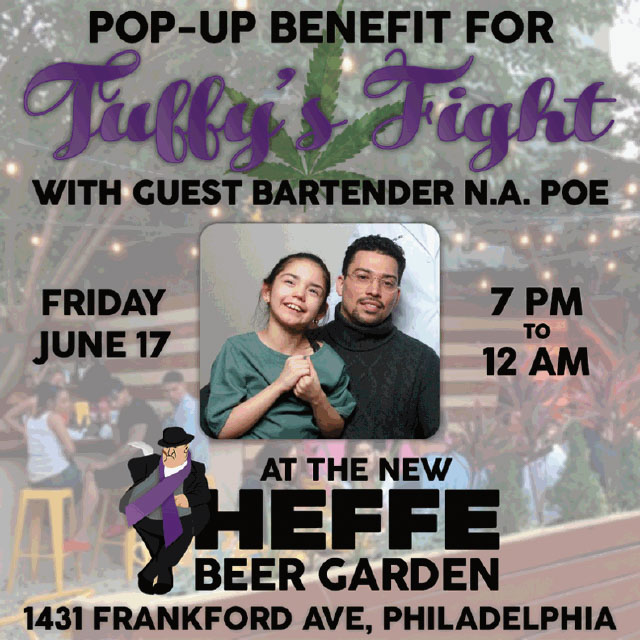 In a press release email, Heffe sent pictures of the shut-down notice posted on 6/17, the day of the benefit, claiming illegal zoning practices and, thus, the end of the beer garden. The press release called the City of Philadelphia L&I Dept. "HEARTLESS" following their move to shut things down.
Poe told Spirit News that the pop-up event had garnered an "amazing response", but said that "Heffe didn't have the right shit and [the shut-down] was going to happen one way or another."
Poe expressed his disappointment that after the benefit for Rivera began, "the party gets shut down right in the middle of the night when we're trying to get life saving medicine. L&I probably didn't know that, but it's still unfortunate."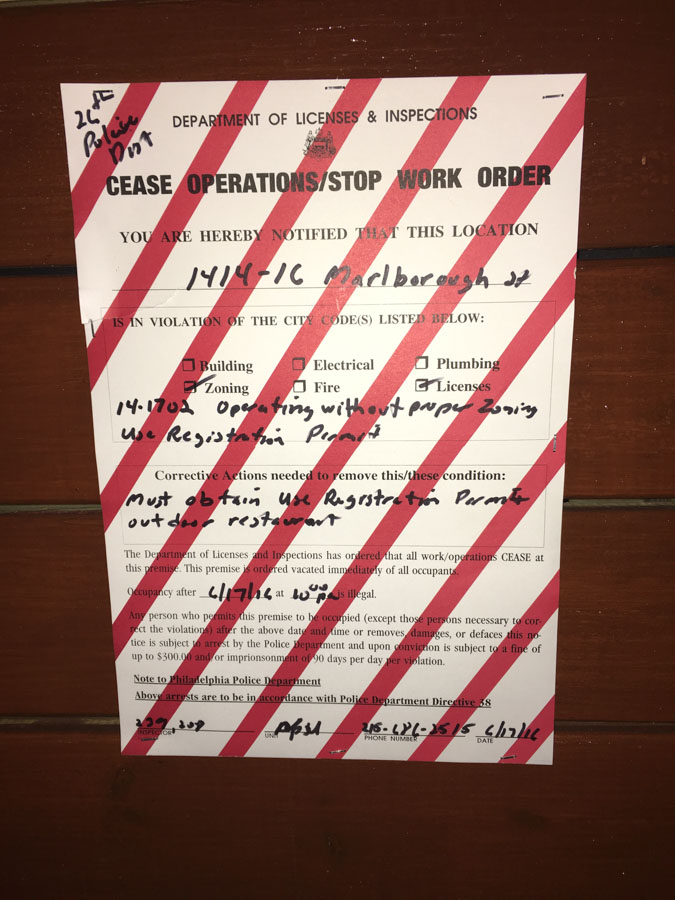 Anthony Lolio, a representative for Heffe and Peter McAndrew's business partners in the taco shop, released the following (unedited) email statement explaining the circumstances:
"The event was scheduled from 7pm-12am!on Friday evening. Around 9pm PHILADELPHIA L & I Dept showed up asking for all license & permits on HEFFE 1431 Frankford Ave. HEFFE was in compliance with everything requested. Then the agent asked what was going on at 1414 & 1416 Marlborough St. We explained that the was "private event" also known as a "beer garden" which was holding a fundraiser for "TUFFY" a child with severe [sic] Epilepsy condition.
HEFFE produced all required permits & licenses that were secured in order for the event to be held. Unfortunately, L & I found one thing wrong. They stated that the parcels of land at 1414 & 1416 Marlborough St were not "properly zoned" They made us shut down the event immediately. HEFFE will no longer be using 1414& 1416 Marlborough St for the "beer garden" until the issues get resolved with The City of Philadelphia L & I Dept.
Instead, HEFFE will now be hosting its "Beer Garden" at 1431 Frankford Ave. (Right in front of HEFFE take out window.) HEFFE is working with N.A. Poe to reschedule the charity event for "TUFFY" on Friday July 8th 7pm-12  Midnight. We still raised about $500 in the 2 short hours before the fundraiser was shut down."
Lolio added that,
"it's a gentrification battle with a select few. Many residents on the 1400 block of Marlborough Street were exited [sic] to have such a nice compliment to there [sic] street & were enjoying themselves at the 'beer garden.' It's unfortunate there is [sic] 1 or 2 neighbors on Marlborough Street that were happier when there was abandoned, over-grown [sic] & Rat infested parcels of property at 1414-1416 Marlborough Street & 1431 Frankford Ave. before HEFFE called those properties home & revived that corner.
The 'beer garden' is a beautiful addition to the neighborhood & blossoming Frankford Ave. HEFFE plans to appeal the decision of the L & I Dept & hopes to re-open at 1414 & 1416 Marlborough Street next season. For the meantime, HEFFE 'beer garden' will now operate at 1431 Frankford Ave & will launch a  Grand Re-opening."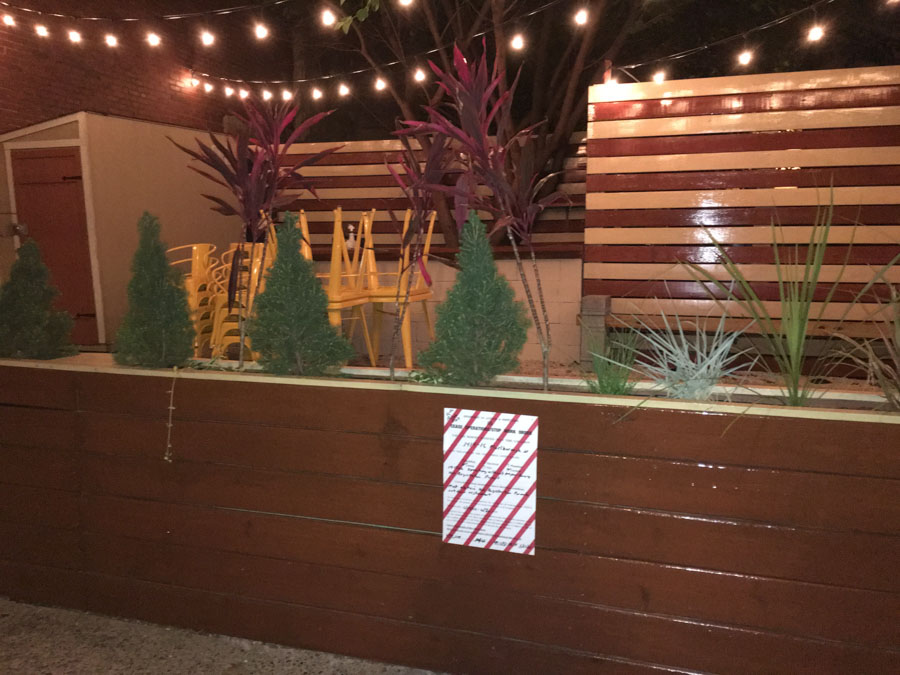 Spirit News will continue to update this story as it progresses.