Features, Lifestyle, Photos in Northern Liberties
I Did the Bump and I Survived
---
It's about 9AM on a cool Sunday morning and I'm thinking about the cracked and cobbled streets I'll soon be exploring in Kensington. I'm not in search of my next fix, but instead I'm seeking out some of this city's oldest, smallest and bumpiest road surfaces with Mike McGettigan, owner of Trophy Bikes in Northern Liberties. He has created a maniacal bike tour through Kensington, Fishtown and Center City that highlights the streets most cyclists go out of their way to avoid.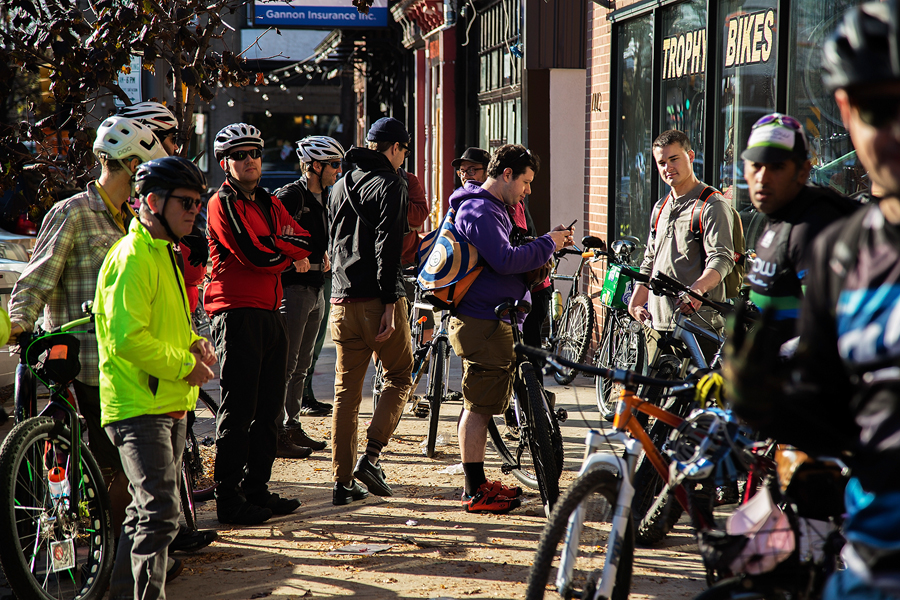 "I've always loved the fact that Philadelphia has all these little alleyways and byways," McGettigan said.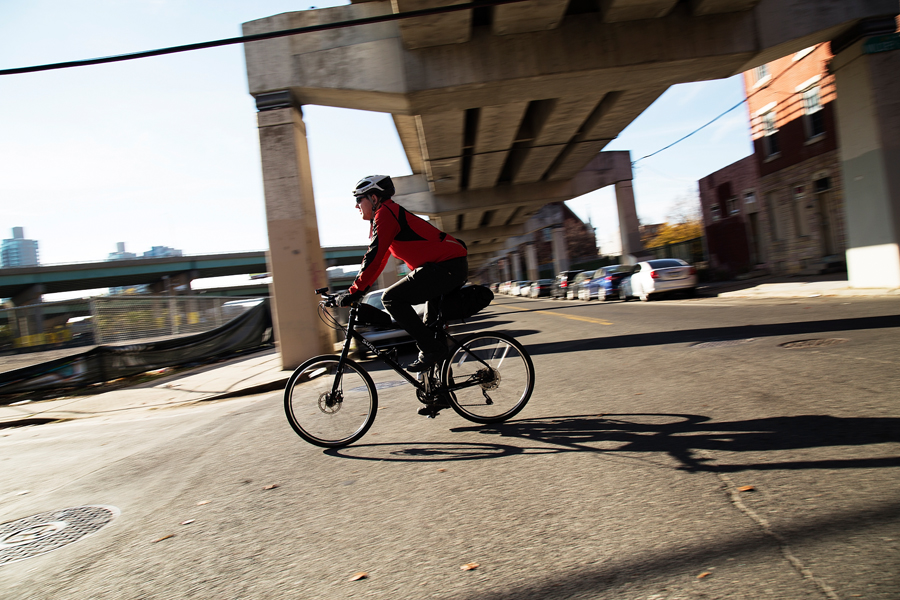 "As a cyclist you're always trying to avoid them." McGettigan rallied a crew of about 30 other bicycle sadists —  err, I mean enthusiasts — to join the expedition dubbed as "Do the Bump" to seek these roads out and ride on them. I was one of them.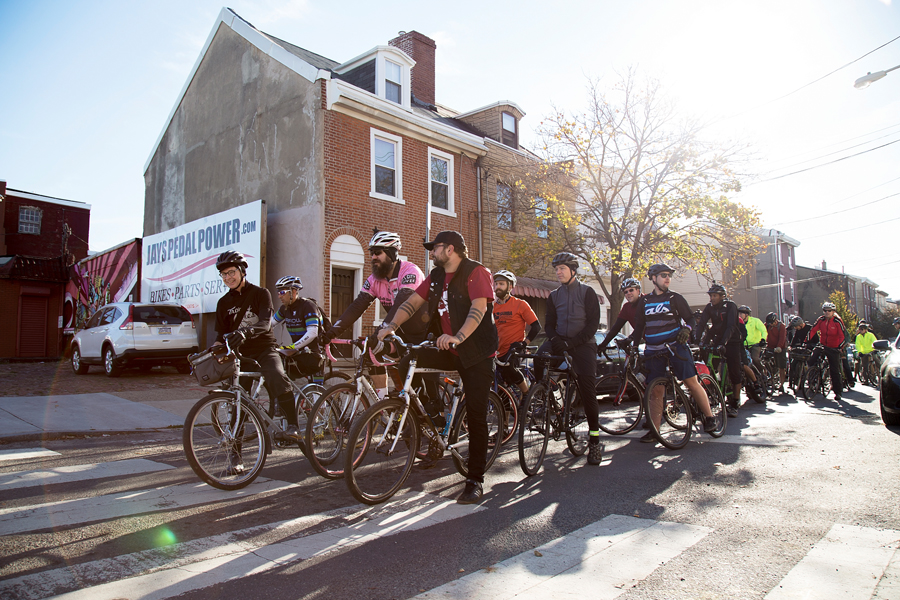 According to McGettigan, the city began systematically cataloguing some of it's oldest streets a few years ago. He was especially interested in notation that described the "condition" of each street, which according to him refers to how much of the original road surface is left in tact. This data allowed McGettigan to develop a route for his tour — a path consisting of the most haphazard street conditions imaginable. Our Sunday ride only covered a small portion of the Riverwards and Center City, but McGettigan told me his full "loop" was much larger, extending all the way out to Manayunk. "The true, big loop is a full, crazy day," McGettigan said.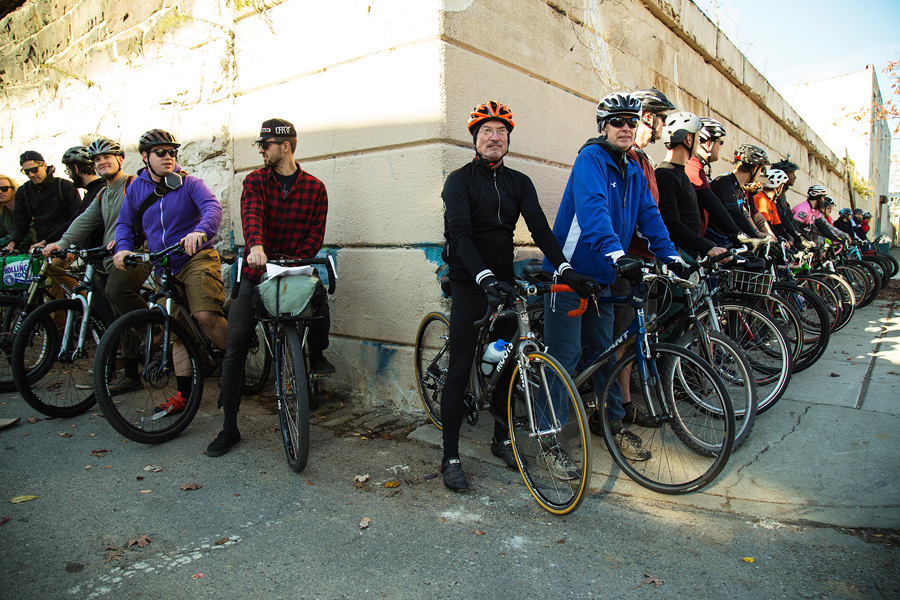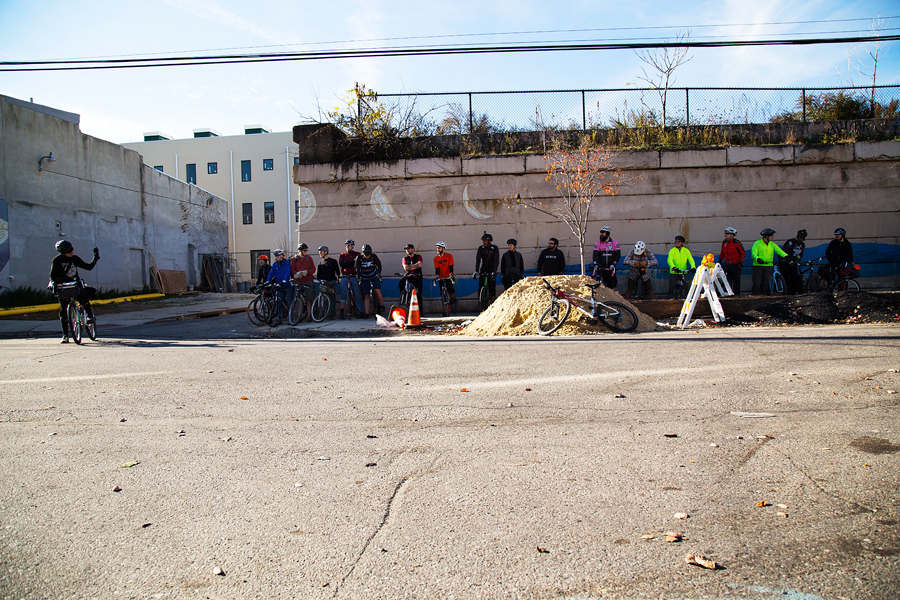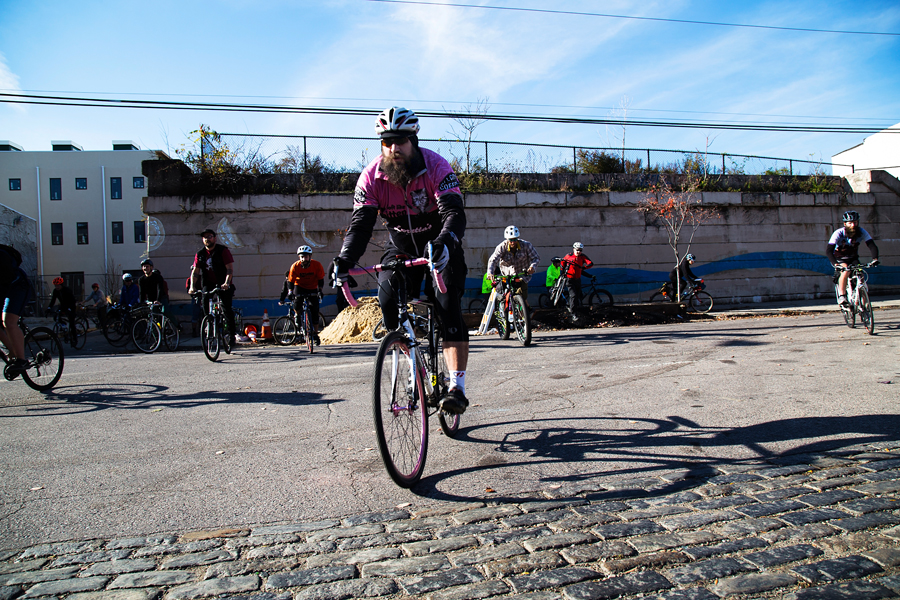 We left Trophy Bikes (712 N. 2nd St.) and headed north, weaving through narrow side streets like Hancock Street and Wildey Street before venturing into Fishtown. We eventually paused as we approached the beginning of Trenton Avenue.
Did you know that cobblestones are actually called Belgian blocks? Well, Trenton Avenue has about eight city blocks made up entirely of them. We raced overtop of these bumpy little bricks to Jaquin's Distillery, which can be found where Trenton meets Lehigh Avenue. I did not win the race, but was still rewarded with a nip of Rock and Rye, one of my favorite cordials, as a consolation prize.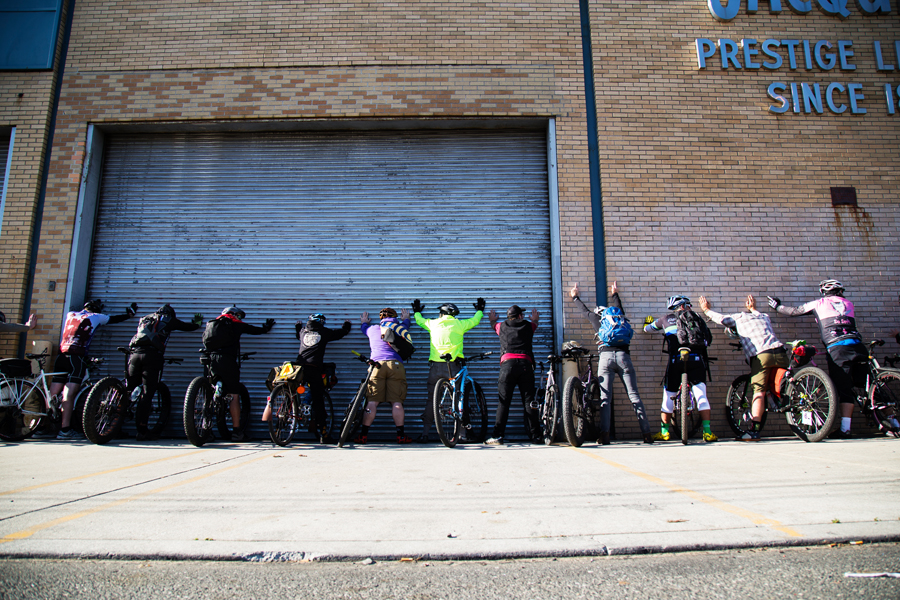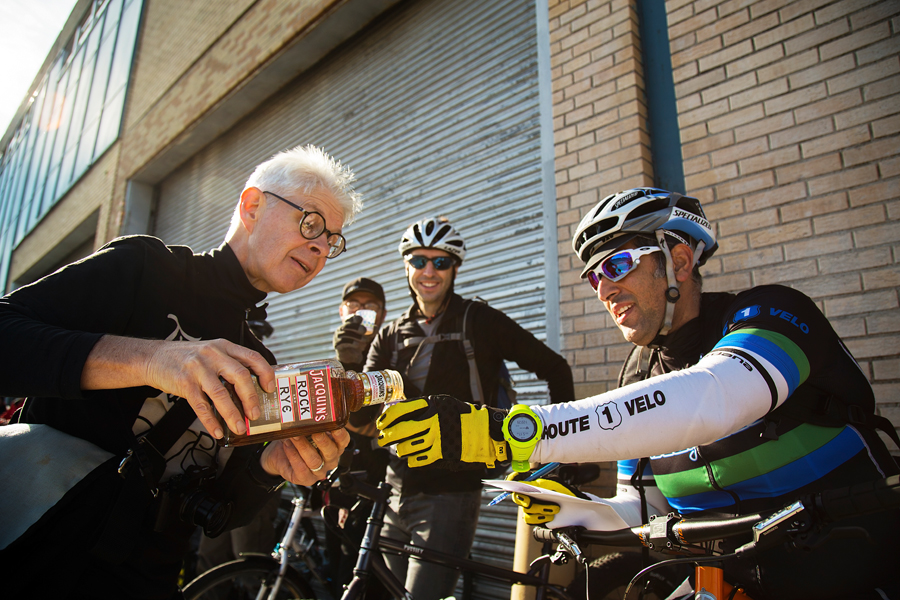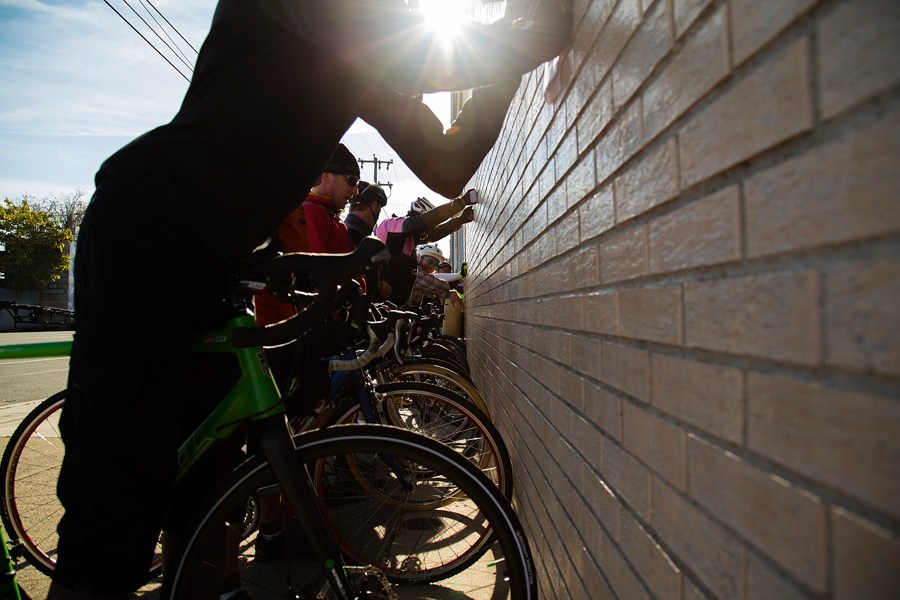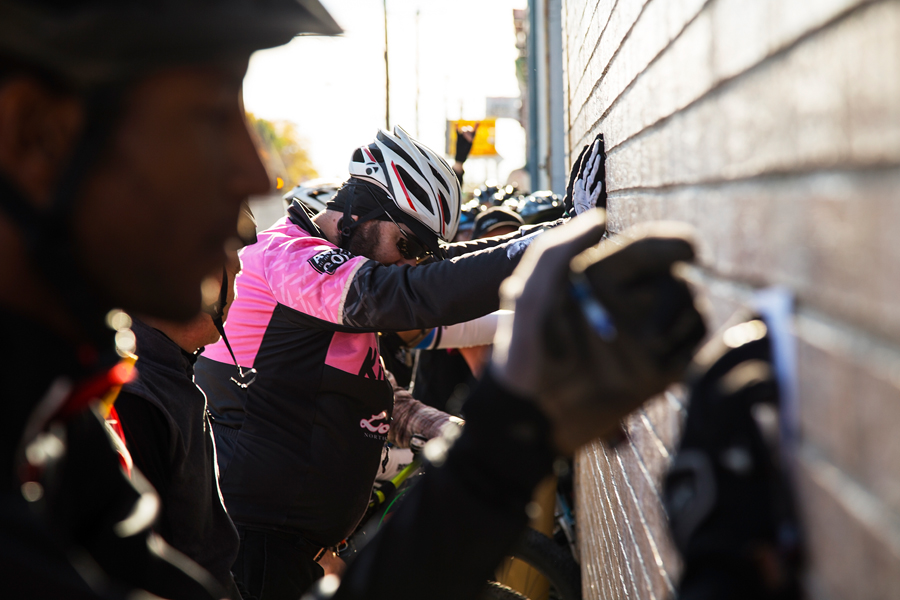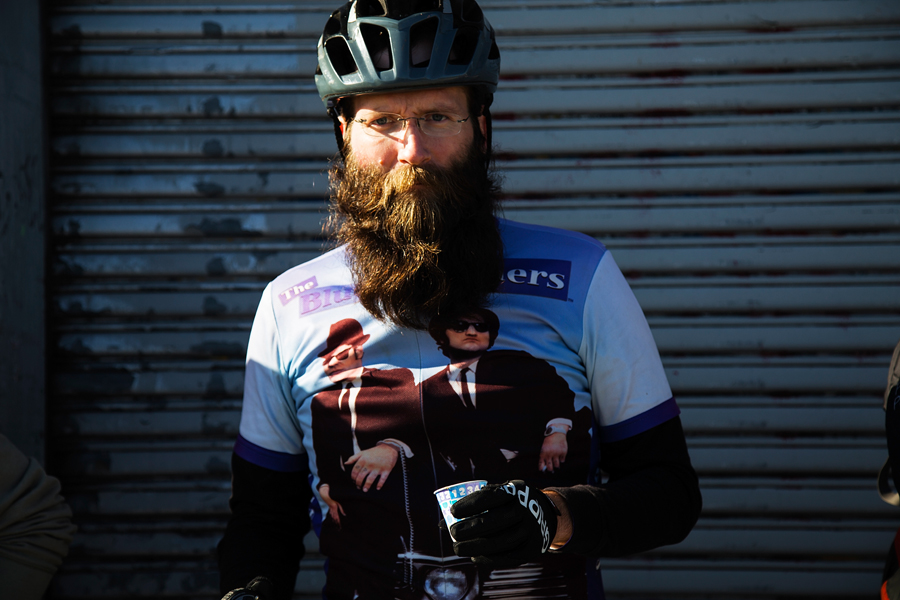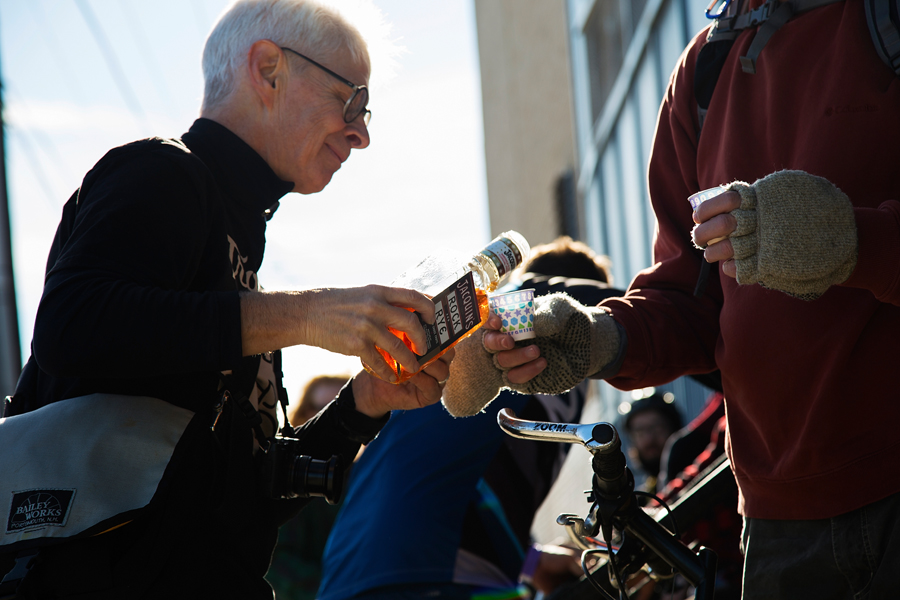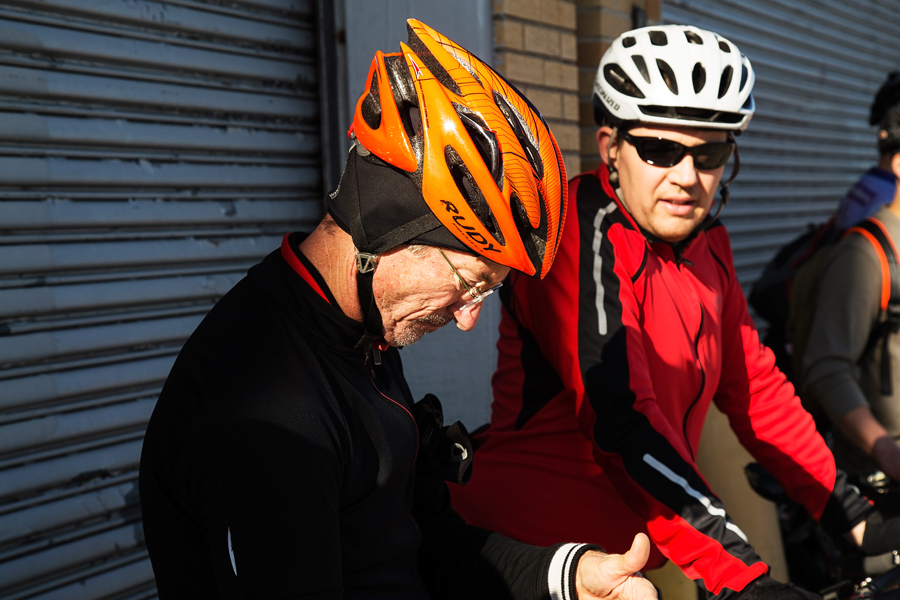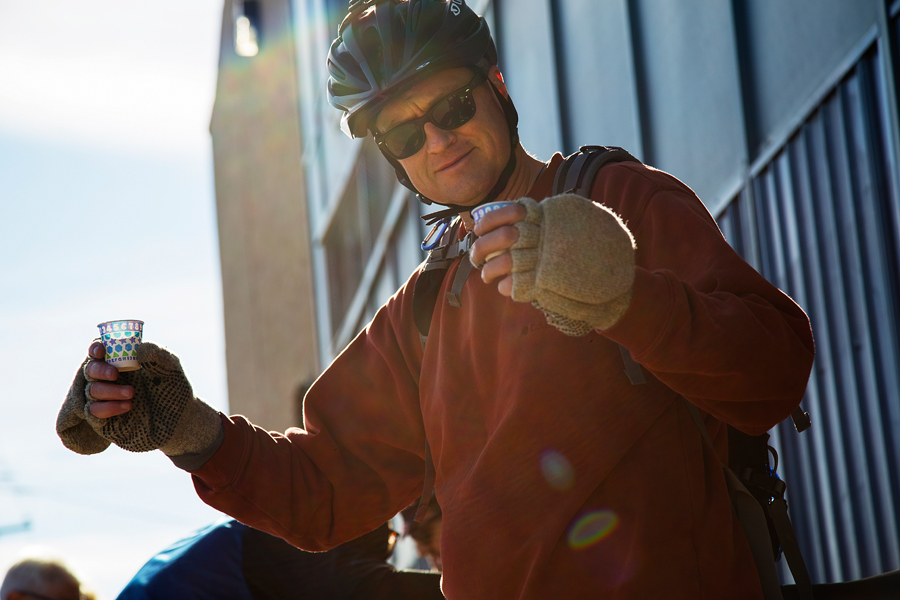 After a few quick loops, we found ourselves riding on a trail along the Delaware River. On any given weekend, if you look out your car window along I-95 just north of the Girard Avenue exit, you might see folks riding dirt bikes and four-wheelers back here. It's a stretch of undeveloped waterfront — when you are out there you feel like you've left Philadelphia and have taken a step back in time. Gazing across a meadow at Center City, I got a real sense of the duality of Philadelphia and how the city fits into the natural landscape. Riding through that stretch at full speed on a mountain bike was an incredible experience.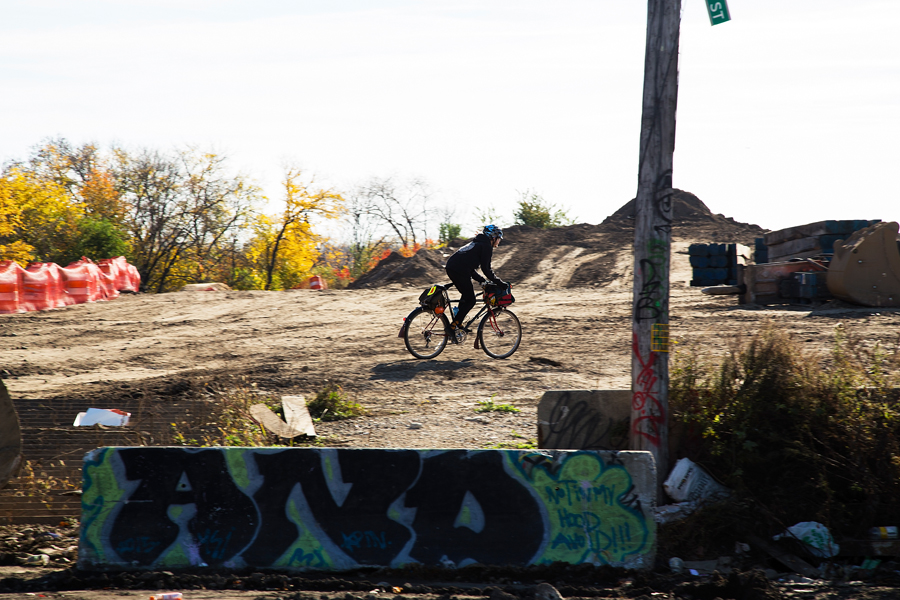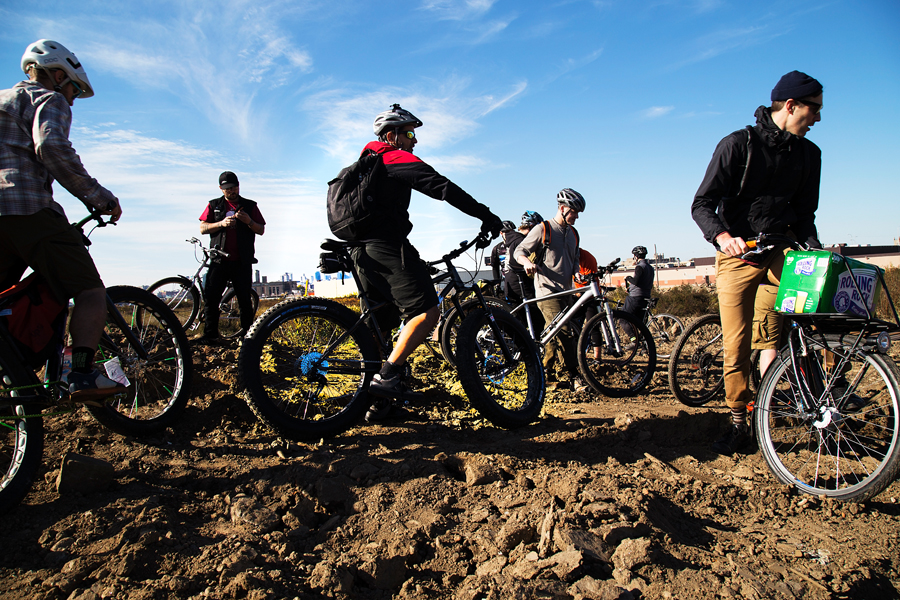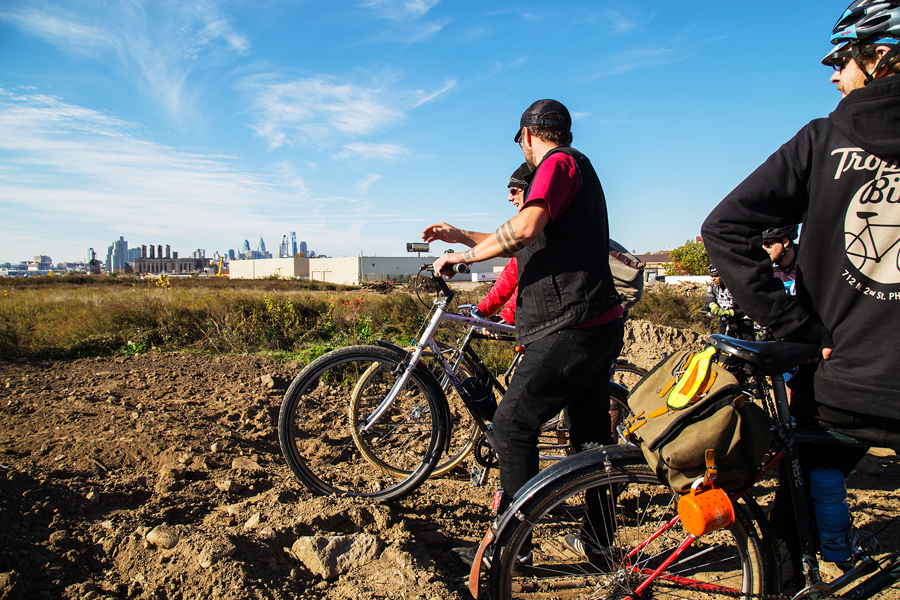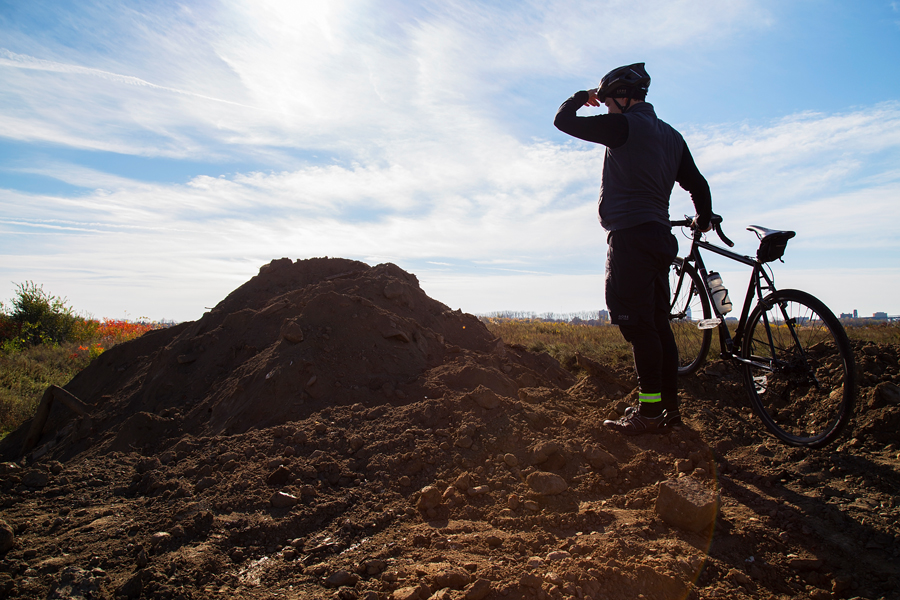 We continued south, passing through Penn Treaty Park and sneaking through a construction site to get to Canal Street behind The Fillmore before heading into Old City. There we found some of the nation's oldest streets to ride on. Of course our route took us down Elfreth's Alley, the nation's oldest residential street. McGettigan, who was in full tour guide mode, also took us through a winding path that led to Bladen Square, which according to him is one of the smallest public squares in Philadelphia. It's a serene space surrounded by trees and old buildings right in the heart of the city.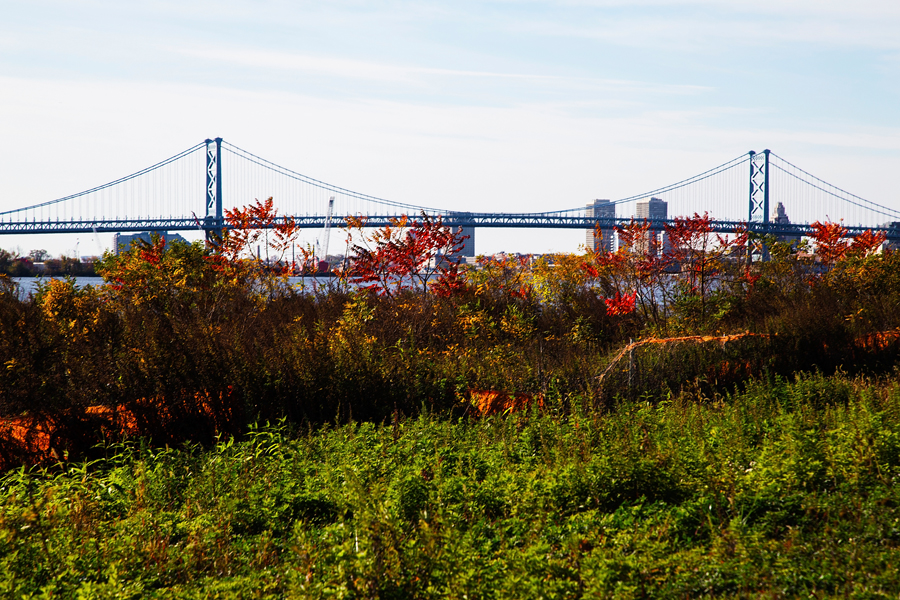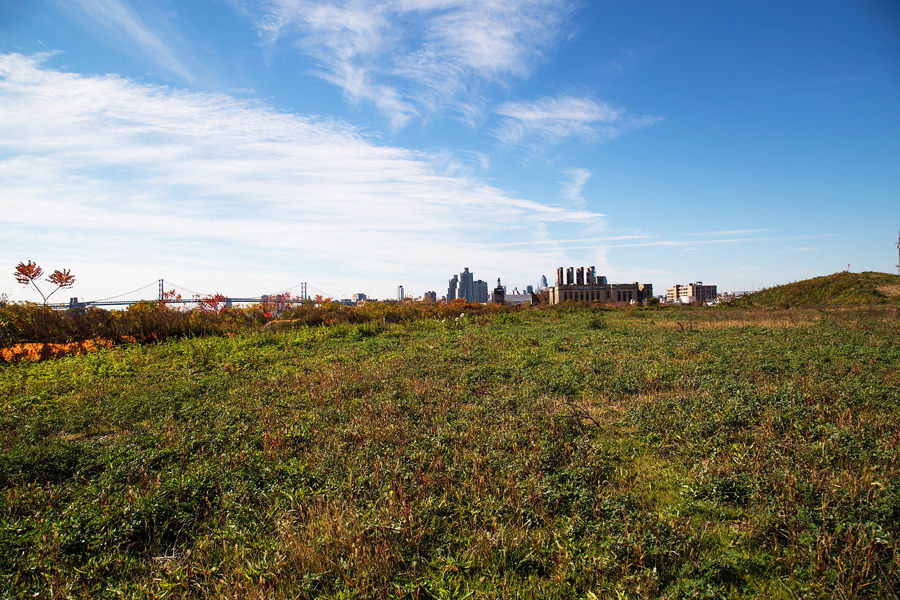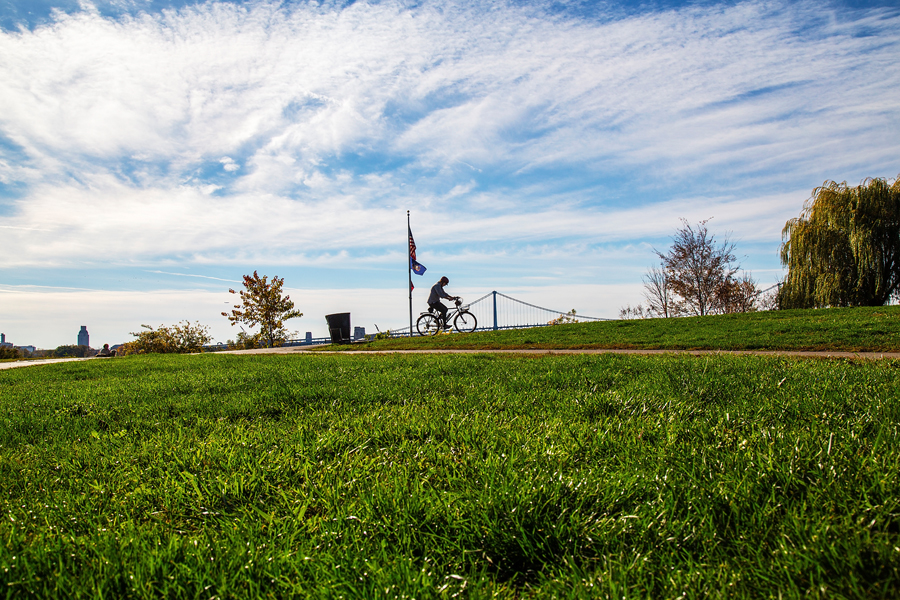 We rounded out the trip by looping through tight side streets in Center City and the Gayborhood before arriving at our final destination, The Philadelphia Bike Expo.
I wasn't sure what to expect of this trip and honestly didn't know if my old mountain bike was going to make it. Lucky my bike (and my body) made it through just fine. The experience was a fun and educational Sunday morning workout — McGettigan really added a lot to the experience with his historical knowledge.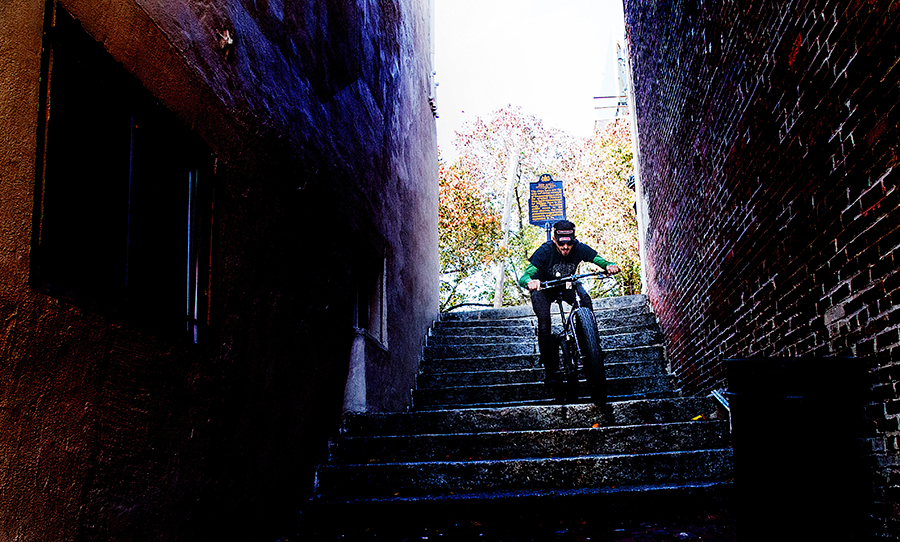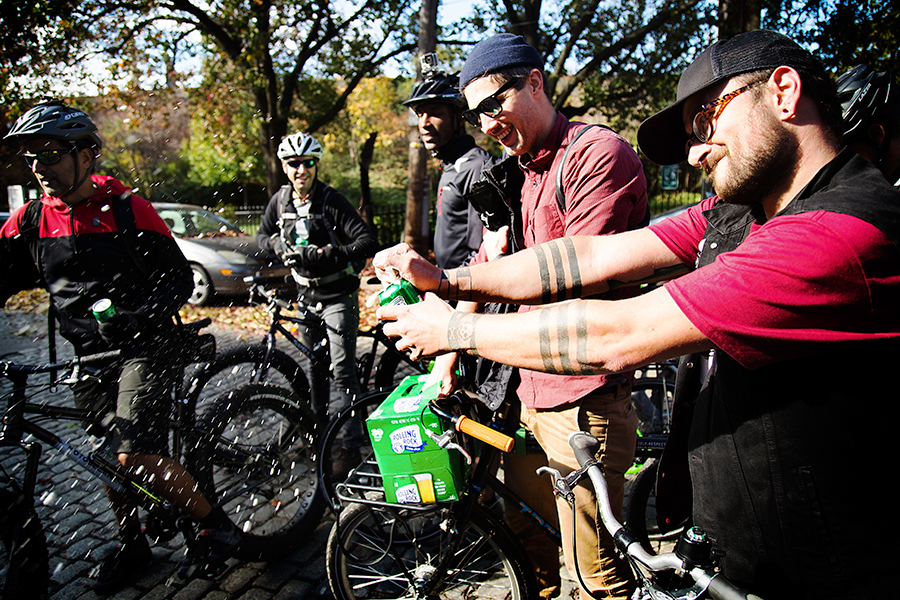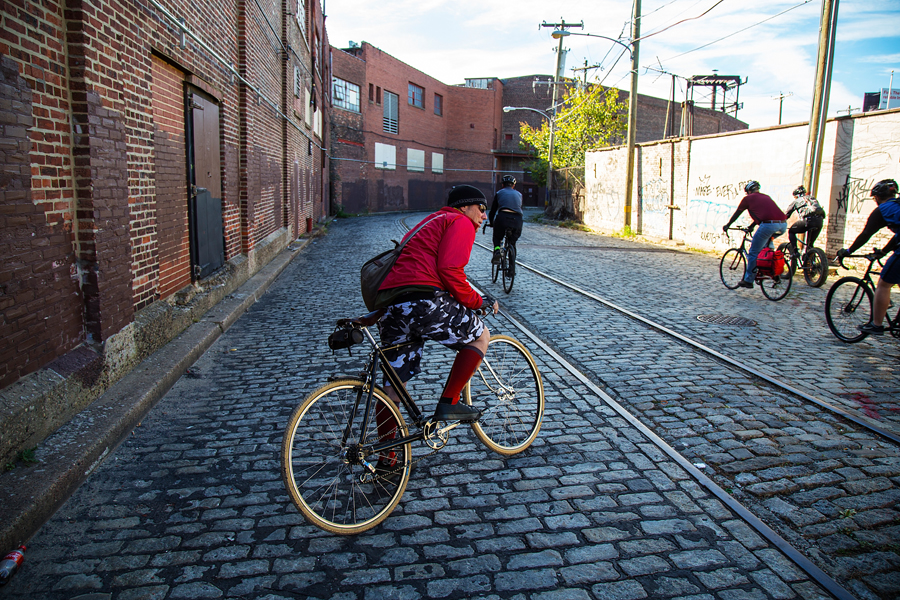 "Cobbles are a traffic calming device. It also reminds you that we have the oldest city history of anything in America, so when you walk on that cobble street it's really a time machine," McGettigan said. "Cobble streets, even though they slow us down, they make life better in a way."