Community, Education
Rep. Curtis Thomas Hosts Public Sector Job Fair
---
State Rep. W. Curtis Thomas held a public sector job fair on Thursday, Feb. 23 at the former Wakisha School (900 Jefferson St.), continuing his efforts to connect constituents with family-sustaining job opportunities.
More than 26 employers from city, state and federal agencies participated in the fair, with over 150 attendees applying for jobs. Attendees were able to participate in workshops on expungement of criminal records by Community Legal Services, with the Free Library of Philadelphia tech-mobile on site to help process those applications. Staff from Pennsylvania CareerLink were also on hand to help with resume writing and provide follow-up services.
"Working families and the middle class are the engines of our economy," Thomas said. "I always have and will continue to work to connect constituents with family-sustaining job opportunities through events like our public sector job fair."
Several people were offered jobs at the fair and others are being given a second interview. One such position filled was a crane operator with the Department of Transportation.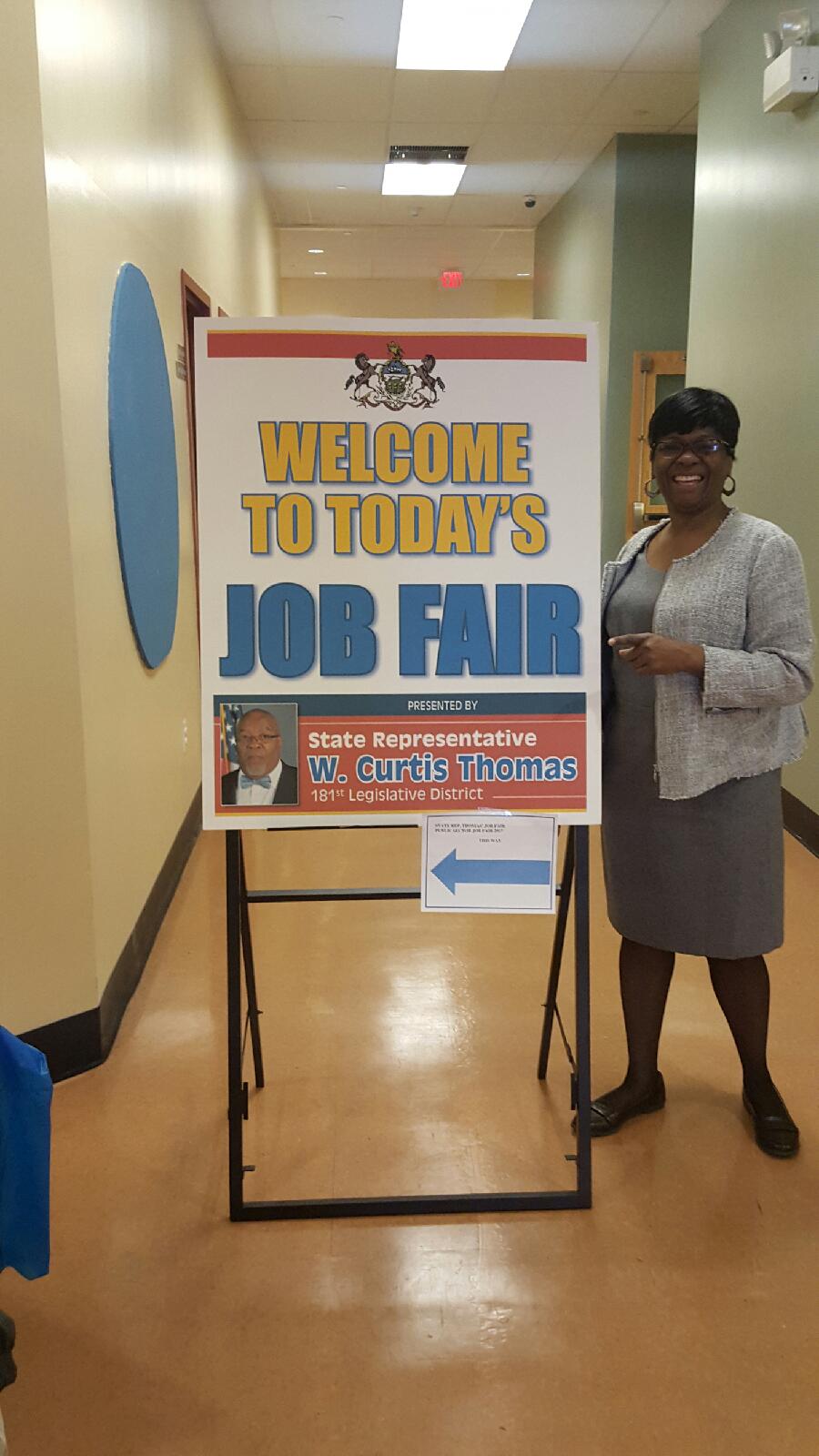 "I am thrilled that members of the community were able to not only learn about employment opportunities, but some also received job offers and second interviews on the spot," Thomas said.
February's public sector job fair is one of two annual job fairs held by Thomas, who also holds a private sector job fair each October.