Community, Features in Kensington
Kensington Will Play Host to Super Bowl of Derby Racing This Saturday
---
  Riverwards residents! Prepare for wacky and crafty, because the largest D.I.Y. spectacle in North Philadelphia is coming.
  The 2017 Philadelphia Federal Credit Union Kensington Kinetic Sculpture Derby and Arts Festival will be held Saturday May 20. Starting at noon, man-made and powered vehicles will race and parade through the Riverwards while local art vendors set up shop on Trenton Avenue. The New Kensington Community Development Corporation (NKCDC) and the East Kensington Neighbors Association (EKNA) have been making the arts festival and derby happen for over ten years, but that doesn't mean they aren't bringing anything new to the table this year.
  The sculpture derby is part parade, part competition between the participant's respective D.I.Y manual carts. The arts festival — a mix of artists, musicians and eateries — is held on Trenton Avenue from Norris to Dauphin Street. In total, the day's events attract around 15,000 people to Kensington.
  This year, PFCU held a competition to sponsor a team of students and allow them to build and operate a derby sculpture for the derby. The winning students were selected from the Workshop School, a public high school in West Philadelphia with a project based teaching model. The 30 ninth-grade students will be split up into two teams to join the derby.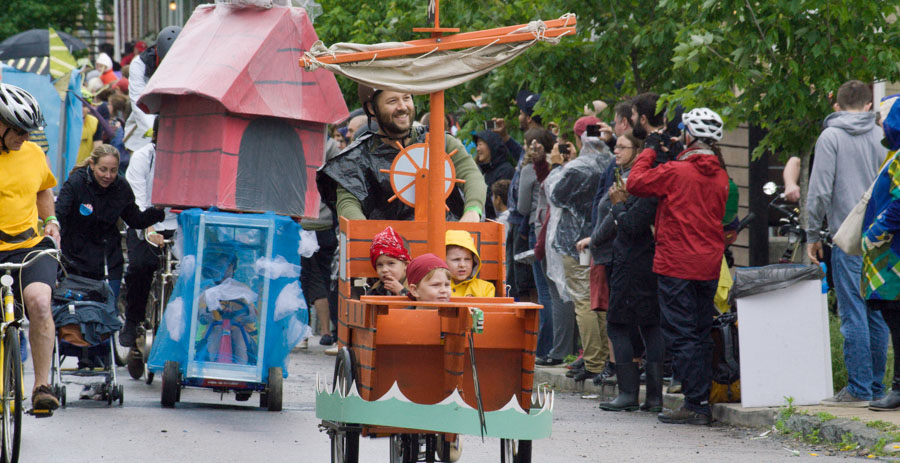 Akeem Dixon, NKCDC's Director of Economic Development, and Onias Dickson, EKNA's Vice President, claim they have been working long nights for months to make sure the festival goes without a hitch.
  "It's like putting on a super bowl," Dixon said.
  Dickson prides the Kinetic Sculpture Derby and Arts Festival as a "wholly grassroots" event: a large collaborative endeavor among the local makers and doers and without corporate associations. Dickson claims that not one of the 130+ vendors are companies. Even with PFCU's level of involvement in the festival, Dickson noted that the credit union is still local and has given NKCDC and EKNA freedom for planning.
  "[PFCU] has given us latitude and allowed us to curate [the event] as we see fit," Dickson said.
  Due to the unfortunate risk of events with large crowds being targets of terrorism, NKCDC and EKNA approached law enforcement to have an increased police presence this year, which has doubled the price tag budgeted for police — a hit to take for a festival without a large overarching, corporate sponsor, Dixon and Dickson claim.
  "You understand why they're making us take that extra precaution," Dixon said. "Also, you talk to your peers and you hear this is not a problem we're facing; this is a citywide thing that when you put on these events, expenses increase."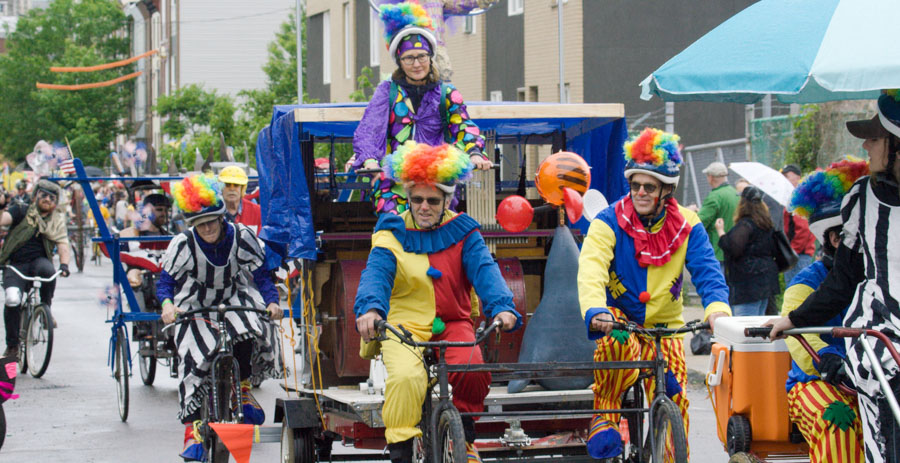 However, local police are alleviating some of the expenses, Dixon and Dickson added. The 26th Police District donated 18 barricades for the event.
  "They've been amazing with trying to keep the cost down," Dixon said. "They're trying to work with us."
    If you can't attend the festival due to living across the globe, being called into work, or if you just don't want to get out of bed, you can still be at the derby and festival digitally this year. For the first time in the history of the derby and arts festival, PhillyCAM is live streaming the derby. The broadcast will be available to watch on nkcdc.org, ekna.org and kensingtonkineticarts.org.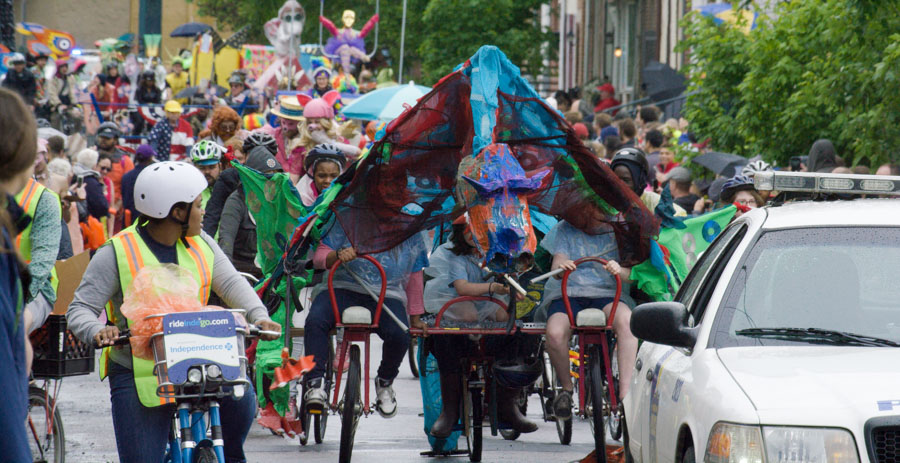 One of this year's performers is up in the air, literally. An aerialist from Cotton Candy Circus is planning to work their silks, provided rain doesn't stop the performance as it did last year.
   Much will be consistent with the tradition of the festival: the kids of Rock to the Future will perform live; the Philadelphia Brewing Company will be providing kegs; Fishtown Neighbors Association will be making a mud pit obstacle course.
    Whether you're volunteering, buying crafts, working for a local business or propelling a self-made, human-powered motor, participating in the festival is sure to be a good time and will be paying tribute to Kensington's rich history.
  "It's the work place of the world. It's the celebration of the industrial history," Dixon said.