Features, History, Sports in Fishtown
Know Your History! A.J. Reach, His Influence on Fishtown and Major League Baseball
---
  Last Thursday, the Phillies selected Mickey Moniak with the first pick of the MLB Draft. While Mickey (great baseball name) represents the future of the Phillies franchise, we're going to look back on the founder of the team, Al Reach, whose old baseball factories and storefronts still stand in Fishtown 142 years after he opened them.
  Alfred James Reach was born on May 25, 1840 in London, England. His family moved to Brooklyn the following year, where Reach played Cricket as a child. Eventually, as baseball gained more popularity in the time leading up to the Civil War, he began playing baseball on organized amateur teams in the city. Although baseball players were not yet salaried, sometimes they would be compensated "under the table" or they would be connected with favorable jobs.
  Reach worked many jobs in order to make a living and baseball was just one of them. By age 15, he was an experienced factory hand, molding iron while working in the grime and brutal heat of a foundry. Reach became the second baseman for the Eckford Baseball Club in Brooklyn in the late 1850s and early 1860s.
  After a few years, Reach was able to quit his factory jobs (some of which included making baseballs) after being offered a contract by the Philadelphia Athletics in 1865 (the same year that the Civil War ended) for $25 a week. In 1865, money was worth at least 2,300 times as valuable as it is today, making his paycheck at least $607 per week in today's currency. Accepting this contract made Reach the first professional baseball player in the history of the sport, even though there would not be an official league until 1871 when nine teams formed the National Association.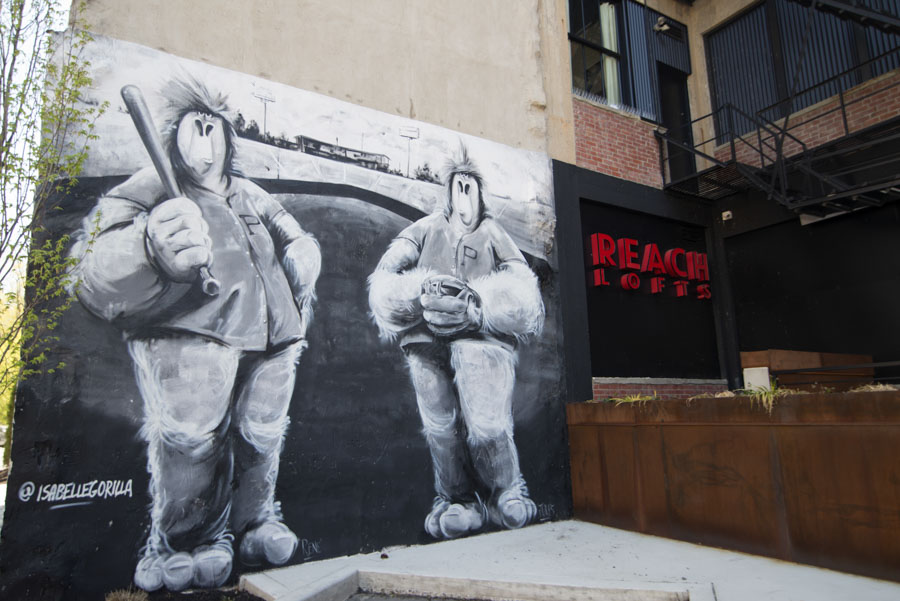 In the National Association's inaugural season, the Philadelphia Athletics had a record of 22-7 and they were crowned champions. Reach was 5'8", batted and threw left-handed, weighed 155 and played without a glove. He was the oldest regular player on his team, but he still hit well enough for a .353 average.
  Reach stopped playing baseball after four seasons, but in his last two seasons with the Philadelphia Athletics, he was a player-manager. Staying surrounded by the game after retirement, Reach grew various businesses while taking on many jobs in different factories and shops.
  In 1874, Reach opened a sporting goods store and a cigar shop that he operated before and after his baseball games. His local fame and early successes prompted him to move to a larger location at 1820 Chestnut Street by the 1890s.
  In 1886, Reach was making baseballs as a tenant at two other Fishtown factories around the same time he opened up a large factory on Tulip Street. Eventually, he would open up four four-story factories that spread across the entire block they were located on. Around 250 people worked in each factory making 20 types of baseballs, 21 types of baseball gloves, footballs, and boxing gloves. Philadelphia Athletics manager Connie Mack endorsed Reach brand baseballs as the "official" American League baseball.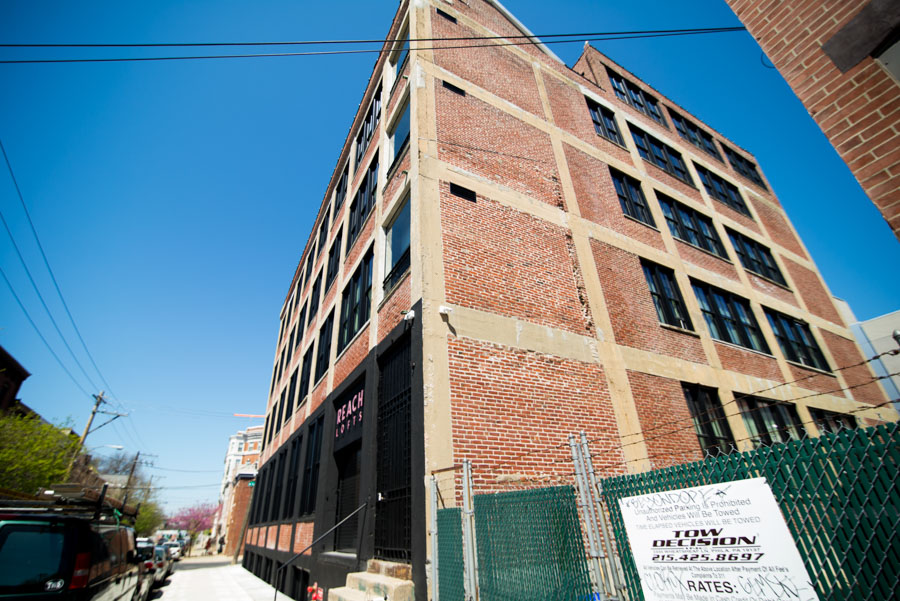 In addition to owning the largest manufacturer of sporting goods in the United States in the late 19th and early 20th centuries, Reach founded the Philadelphia Phillies (also called the Philadelphia Quakers and The Philadelphia Philadelphias) with co-financial backer John Rogers in 1883. As team president, Reach hired Harry Wright to be the Phillies manager in the new American League. Reach even spent a brief time managing the Phillies during the 1890 season.
  A.J. Reach & Co. is responsible for creating the cork-centered baseball and developed a prototype batting helmet in 1900, but it never found widespread use. The 1916 Industrial Census indicates that more than 1,000 people were employed in the Reach factories, although Reach employed hundreds to thousands of additional Fishtowners who sewed covers on baseballs in their homes. A.J. Reach & Co. also released annual baseball guides called "The Reach Guide."
  Alfred James Reach died on January 1, 1928 in Atlantic City, New Jersey at the age of 87. In 1934, A.J. Reach & Co. was sold to A.G. Spalding & Bros. that was operated by Reachbert Goodwill Spalding. Spalding pitched for the Boston Red Stockings and then the Chicago White Stockings. After Spalding purchased Reach, they controlled all of the factories, although they were all sold, and have since been reconditioned for alternate uses.
  Of the four Reach factories, one was demolished in 1980, one is an automobile warehouse, and one is a machinery and parts manufacturer. The Pepsi-Cola Bottling Company, Nabisco, and other companies owned these buildings periodically over the past 82 years. The fourth factory building was remodeled by Cecil Baker Partners as condominiums. At 1701 Tulip Street, 30 condos make up REACHLofts of Fishtown. For about $1,000 a month, you can rent a room in the same building that A.J. Reach used for manufacturing sporting goods.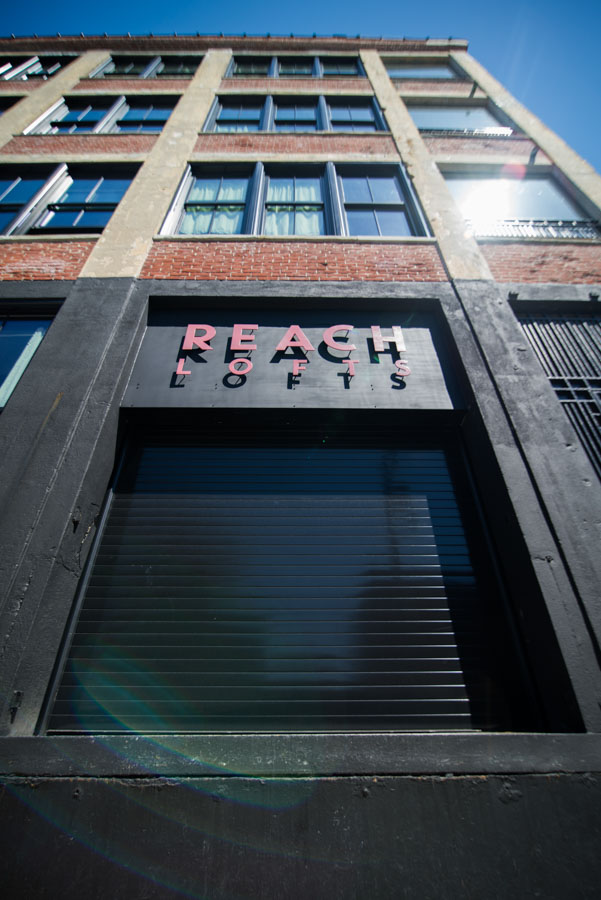 Alfred James Reach was more than the first professional baseball player in history and more than the founder of our city's 133 year-old baseball team — Reach personifies the rags-to-riches American Dream that all immigrants strive for when coming to this country. From a modest upbringing in Brooklyn to a multimillion-dollar company in Philadelphia, one thing always remained the same about Reach: Baseball was everything. •