Community, Features in Port Richmond
Locals Keep Meaning of Memorial Day Alive at Port Richmond Veterans Park
---
  There's something of a mystery surrounding a Vietnam War Memorial in Port Richmond. For years, American Legion Post 152 took care of the small parcel of land on the west side of the 2900 block of Richmond Street, between Ann Street and Indiana Avenue. Every Memorial Day, Post 152 would meet at the site to pay their respects.
  However, two years ago, after the death of one of the caretakers, the site was locked off with a chain. Post 152 searched for an explanation for this barricade and found nothing. No owner could be contacted or even named.
  Calls to Philly 311 and the Philadelphia Office of Property Assessment (OPA) yielded likewise inconclusive verdicts. The address is simply not listed in their directory. According to a representative from the OPA, without an address or owner, there is not much the city can do.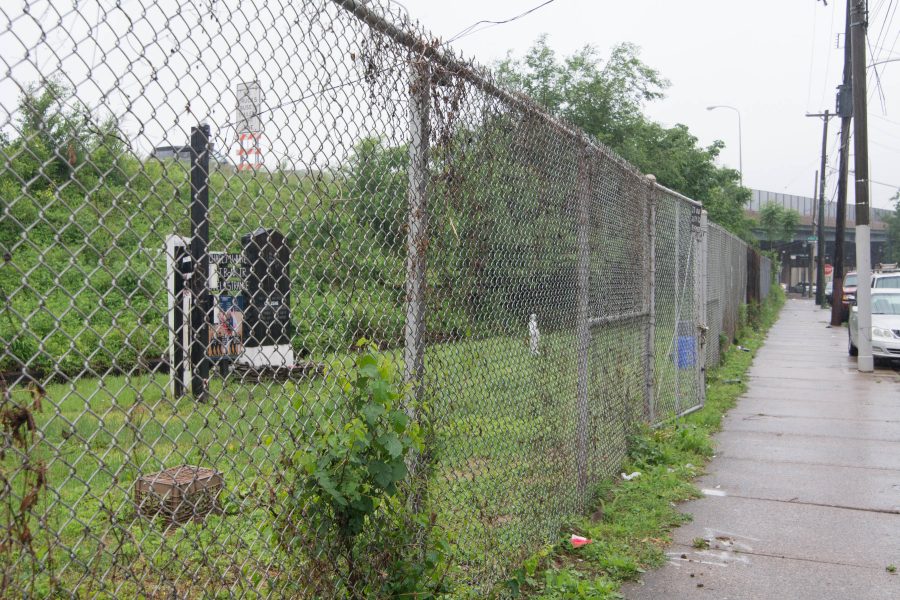 "First we were told PennDOT (Pennsylvania Department of Transportation) owns it. Then we were told a private person owns it," Larry Tkaczuk, who served stateside as a Staff Sergeant in the Air Force during the Vietnam War, and has since has been taking part in Memorial Day celebrations at the site for thirty years, said.
  One answer, however, Tkaczuk and Post 152 was given quite consistently; stay off the property, relayed by Pat Love, Commander of the 5th district of the Pennsylvania's American Legion.
  This coming Memorial Day will be the third on which Post 152 will be prevented from carrying out their annual tradition inside the memorial. In the years since they've been locked out of the site, weeds and foliage have grown up around it. The American and POW flags flown there have become worn and tattered.
  But in a recent twist, the memorial was cleaned up, sometime in the "past week or two," said Tkaczuk. A new American flag is flying, illuminated by a freshly installed light.
  The future of the site likely holds more complications. "We've been hearing rumours here in the neighborhood," Tkaczuk said, that a construction project on Richmond Street will force a relocation of the memorial.
  That's not stopping Tkaczuk and the members of Post 152 from paying their respects to the monument as part of the Post's larger Memorial Day celebrations this weekend, Saturday, May 27th to Monday, May 29th. "We do a prayer service, we do a gun salute, we also play Taps," Tkaczuk said.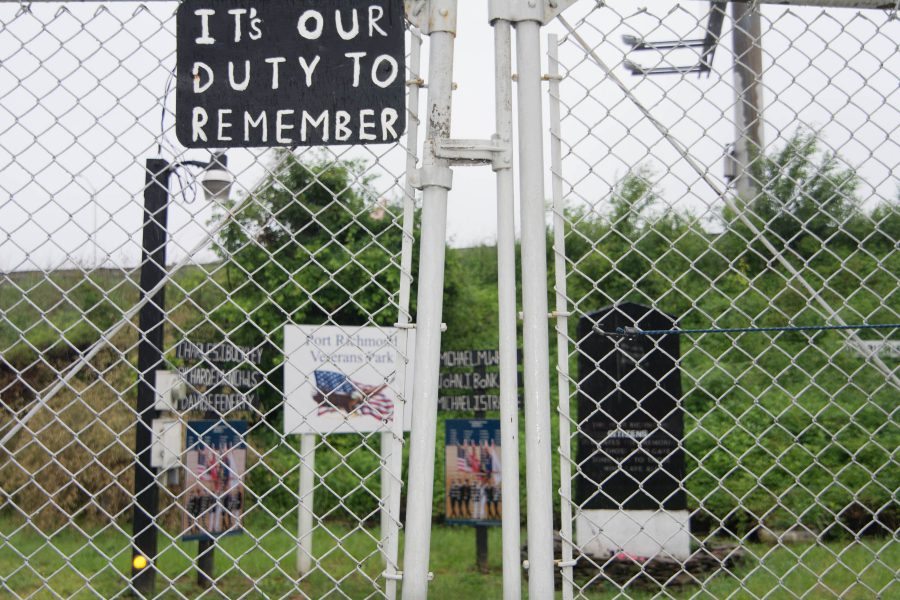 The memorial, which was erected about 40 years ago, is scheduled to be honored on Saturday at 10 AM, the second of three sites Post 152 will visit that morning.
  Tkaczuk told an anecdote of the first young veteran, Charles Antonelli, from Port Richmond who died in the Vietnam War and was memorialized on the monument. "Charlie died on his second tour of Vietnam, when his wife gave birth to their first child. The day the child was born, Charlie died," said Tkaczuk.
  About two dozen other local deceased veterans are named at the site, the newest one being Michael Strange, a Navy Seal whose helicopter was shot down in Afghanistan in 2011.
  After honoring memorials, Post 152 will go to St. Peter's Cemetery and put flags on the graves of every veteran resting there.
  Sunday, a Veterans Memorial Mass will be held at St. George's Church at 9:30 AM.
  Monday, a memorial ceremony will be held at Casbah Caterer's parking lot at 8 AM, following which Post 152 will return to St. Peters' for a special dedication to three veterans of the First and Second World War, before capping off the weekend by marching in the Bridesburg Parade at 10:00 AM.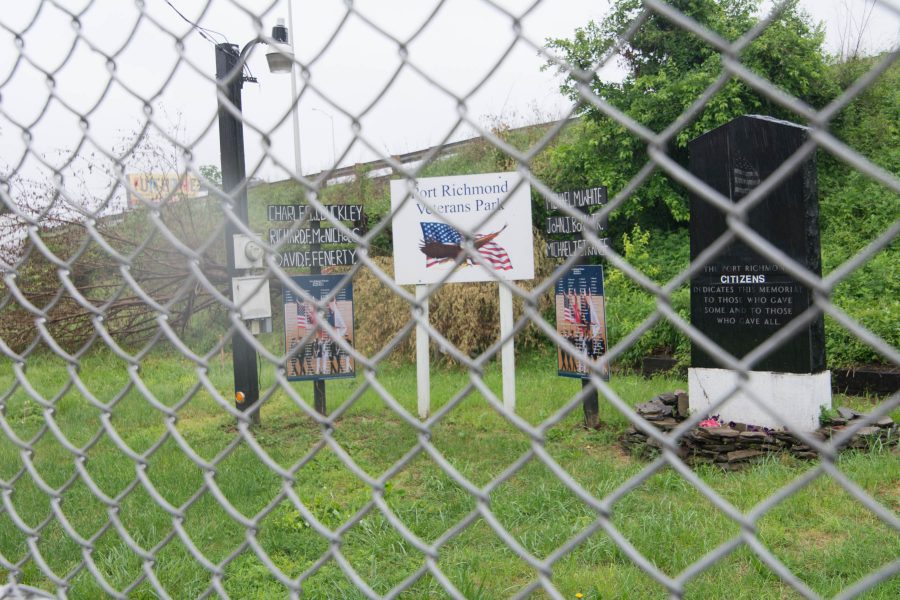 For veterans who can't march, Tkaczuk said that vehicles would be provided.
  As veterans in Post 152 are aging, fewer and fewer are attending events. Tkaczuk, at 65, is one of the youngest. He served stateside during the war, as a Staff-Sergeant.
  "After I'm gone, I don't know what's going to be happening 20, 25 years from now," he said.
  Newer veterans are not joining the American Legion, and Tkaczuk sees the meaning of Memorial Day fading into one of "the hamburgers, the hot dogs, and people getting together."
  "It's actually a weekend for  honoring the men and ladies that died during our conflicts, he said." •